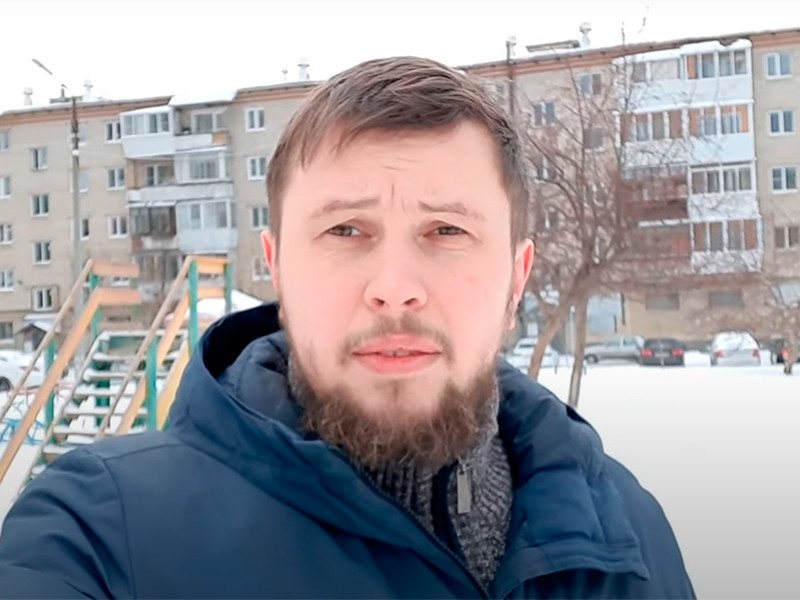 Vsevolod Moguchev / Youtube.com
The Leninsky District Court of Yekaterinburg appointed Vsevolod Moguchev, an associate of the arrested Schema-monk Sergiy Romanov, for five days of administrative arrest. As the press service of the court told Interfax, this decision was made the day before.
The police drew up a protocol on Moguchev under Article 19.3 of the Administrative Code (disobedience to a lawful order of a police officer). The court could not disclose the details. Moguchev himself was not taken to the courtroom, since he had previously been taken to a medical facility to provide assistance. What exactly happened to Moguchev is not known, Kommersant writes.
Vsevolod Moguchev was detained during the assault on the Sredneuralsky women's monastery at the same time as the former schema-abbot and confessor of the monastery, Sergiy Romanov. According to the Telegram-channel "Sermons of schema-abbot Sergius (Romanov). Orthodoxy", he was "fished out of a taxi and kicked on the head, dragged into an apartment, searched and seized all equipment."
The reason for the storming itself was a recording of a sermon posted on December 5 on Vsevolod Moguchev's YouTube channel under the heading "For the faith of Christ, we stand to death." During his sermon, Sergius cited as an example the story of the spiritual daughter of Saint Seraphim of Sarov, Elena Diveevskaya, whom the saint blessed to die instead of her brother Mikhail Manturov. After which Sergius asked several parishioners if they were ready to die for Russia and for the children. Although later the lawyer Dmitry Savchenko, representing the interests of the monastery, explained that it was not about suicide, but about self-sacrifice for the sake of the people, the security forces decided to check the sermon at the request of Igor Morokov, ombudsman for the rights of the child in the Sverdlovsk region.
On the eve of the Basmanny District Court of Moscow, former Schema-monk Sergius was arrested for two months. He is accused of committing crimes under Part 3 of Art. 110.1 of the Criminal Code of the Russian Federation ("Inclination to commit suicide of a minor"), part 3 of Art. 148 and part 1 of Art. 330 of the Criminal Code of the Russian Federation (violation of the right to freedom of religion and arbitrariness). "A preventive measure in the form of detention in relation to the accused was elected until February 28, 2021," the court's press service said. Nikolai Romanov does not admit his guilt.
Article Categories:
Politics