When choosing sunglasses, be sure to pay attention to their main characteristics: lens material, their light transmission, the degree of protection from harmful ultraviolet rays. Is it important to take into account the color of the lenses? After all, optics manufacturers produce sunglasses with lenses of different colors: from blue to red. It turns out that from this rainbow of colored lenses you can choose glasses not only for your fashionable summer look, but also for models with a special therapeutic effect.
Plus color therapy
Sun glasses are in every person's wardrobe. In sunny weather, it is they who become a means of protecting the eyes from dangerous ultraviolet radiation. Modern stylists willingly use colored lenses as an accent of a bright image.
However, multi-colored lenses help not only look fashionable, but also get some healing effect. After all, color therapy has been used in medicine since the Middle Ages, since the 6th century. Today, doctors use special spectral filters of different colors for neurological practice and chromatic eye correction.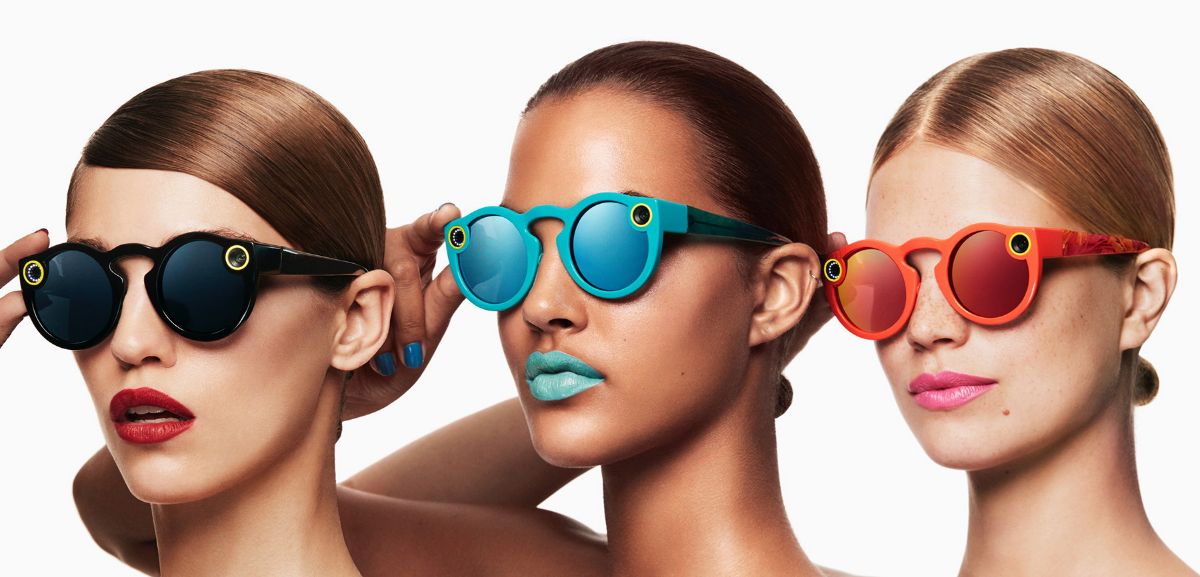 Not all colors are created equal
Different shades affect the nervous system in their own way; with prolonged use, they can have both positive and negative effects.
For example:
green – has an anti-stress effect, slows down mental processes, helps with fatigue, insomnia, headache;
blue – inhibits excitement, relieves aggression, but can provoke depression, fear, as well as a decrease in pressure;
pink – helps with depression, but can cause overexcitement;
red color – strengthens the heart and circulatory system, but increases pressure and causes aggression;
yellow and orange – give a feeling of joy, increases appetite, but an excess of them gives increased excitability.
There is practically no negative effect in green, but constant presence, for example, in glasses with green lenses, which provide increased contrast, leads to eye fatigue.
When choosing glasses, it is important to select still not by color, because this is not wallpaper in the room. First of all, it is necessary to focus on their purpose and light transmission. For example, Carolina Herrera NY 050 97B round havana glasses with blue lenses will provide maximum shading 3.
Use the opportunity and select the original Carolina Herrera glasses in the catalog according to the specified parameters: face shape, lens color, frame material.
When is the best color to use?
Initially, manufacturers of ophthalmic optics began to produce colored lenses not at all because of fashion trends. They were produced for specific practical purposes.
The most optimal colors were brown, black and gray lenses. A trio of such classics is able to provide high-quality color reproduction and protect from ultraviolet radiation. For example, Carolina Herrera 871V 752 glasses with brown lenses have a maximum shade of 3. In low light conditions, it is recommended to replace glasses with black lenses with gray ones.
Consider other shades of colored lenses:
Yellow
They cut off the blue, the most dangerous part of the spectrum, relieve the tension of the nerve endings of the eyes, improve visibility in fog, and are recommended for use in cloudy weather, at twilight. Suitable for athletes, especially for outdoor training. They can be used by motorists, hunters during shooting.
Green
Slightly distort color rendition, enhance contrast. Recommended for riders and cyclists.
Red, pink
It is more of a fashion accessory than sun protection, as these lenses have a low degree of darkening. In addition, the red color also provokes fatigue and irritation for nerve cells.
While these shades do not provide complete sun protection, the elegant burgundy "kitties" of the Carolina Herrera 648 GEV with gradient pink lenses will provide excellent second-degree blackout in urban environments.
Blue, blue
Perfectly cut off infrared radiation, it is an excellent protection from the sun. But they reduce clarity and contrast. Therefore not recommended for drivers, but it is a good option for fishermen and beach holidays.
Purple
This color is not recommended for active beach holidays, long sun exposure or high in the mountains. It transmits harmful rays of the violet spectrum. Their negative effect threatens to burn the retina of the eye.
When choosing glasses with colored lenses, it is important to remember that they cannot be worn all the time without taking them off. A long-term change in our usual color perception will cause fatigue and reduce attentiveness. And this is undesirable for drivers, athletes, hunters and other categories of people who need special concentration of attention and the ability to concentrate.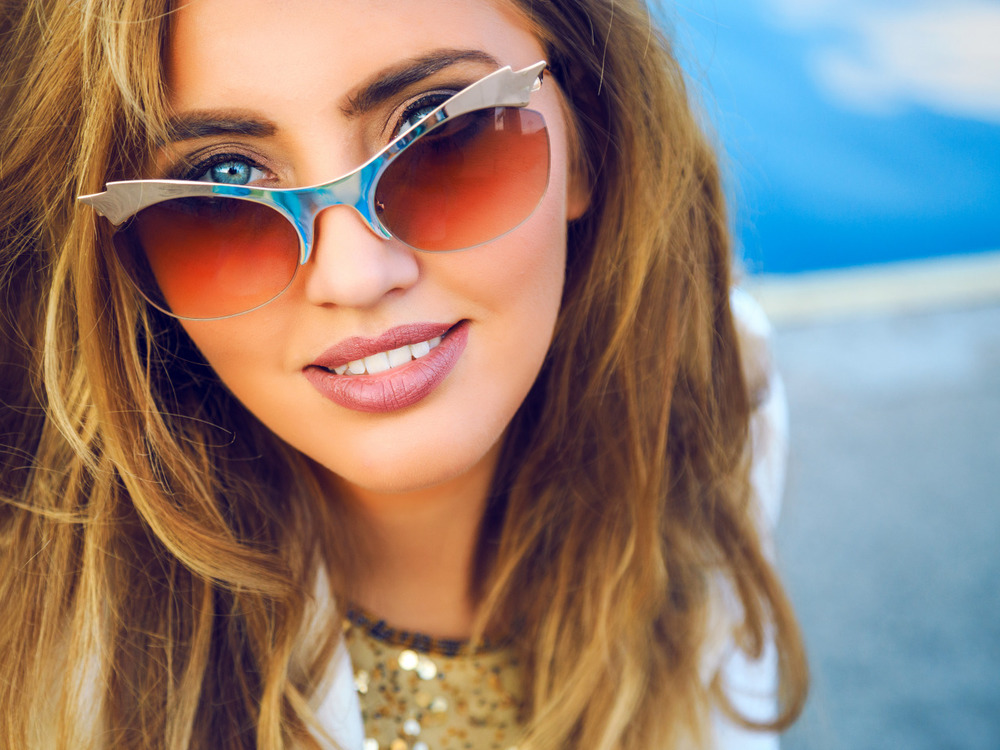 Article Categories:
Show Business