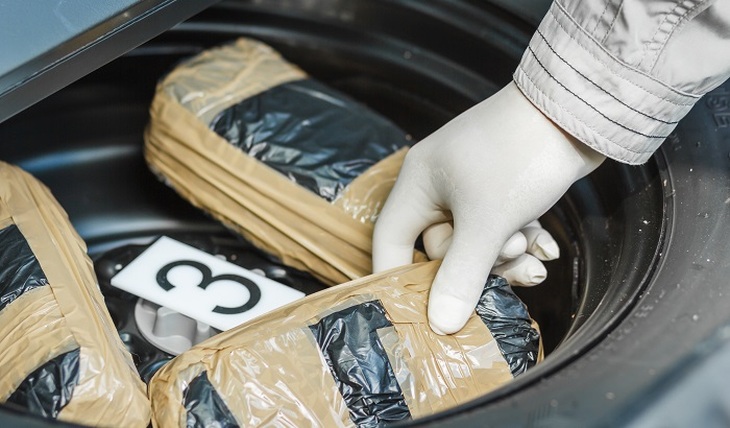 The Netherlands, with the giant port of Rotterdam, has become the main supplier of hard drugs to Europe.
Last year, Dutch police intercepted 34 tons of South American cocaine at the port. Usually drugs are hidden in fruit containers. Only one delivery can be estimated at more than a hundred million euros. For example, in one of the police raids in bananas from Ecuador, more than two tons of cocaine were found, which was estimated at about 150 million euros. Most of the delivery was destined for Hungary.
Fifteen million containers pass through this port annually, of which only a tiny fraction are viewed and scanned. The head of one of Rotterdam's fruit delivery companies from Latin America suspected that some of his 30 employees were collaborating with the drug mafia, when he announced to them about the upcoming personnel check, 28 people immediately quit.
Peter Tops, a professor at the Dutch Police Academy, recently said that his country has created an ideal environment for drug trafficking. The criminals involved in it face the mildest punishments in Europe. Tops believes that it is very difficult to resist this phenomenon, since society is permeated with a thirst for profit, too much criminal money is poured into the country. However, the European Commission in Brussels is avoiding solving the problem with Rotterdam.
Amsterdam has become the capital of European drug gangs. The government report says the city is overrun with criminals, but the organized crime bosses themselves prefer to live in more comfortable places, such as villas in the French Riviera.
At the very bottom of the drug business, there are scooter couriers and taxi drivers, there are always teenage messengers on hand, who, having smoked, at the same time agree to accept the order for murders.
The head of the Dutch police union, Ian Struys, talks about the emergence of a parallel drug-based economy in the country. The developed infrastructure of the Netherlands with a network of roads and ports, modern digital services has become very attractive for the drug mafia. Over the course of a year, the country's financial system allows laundering over 13 billion of criminal euros. And this is according to the most conservative estimates!
Nikolay Ivanov
Photo: ADOBE STOCK
Article Categories:
Politics