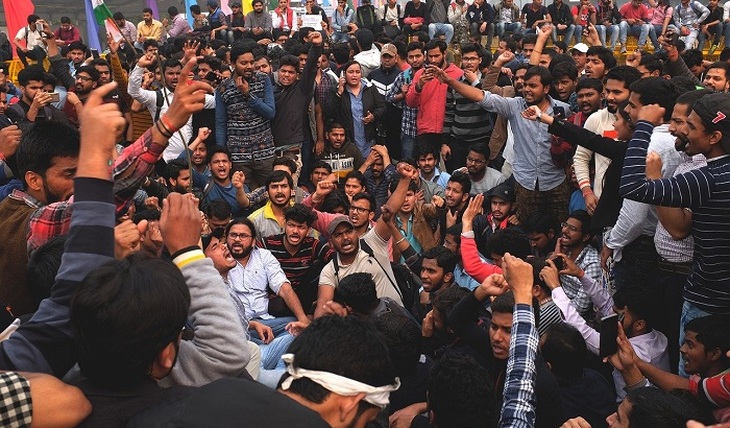 After the United States succeeded in removing Pakistani leader Imran Khan from power, who dared to maintain contacts with Russia and establish comprehensive, including military, cooperation with China, it was time to deal with Sri Lanka.
Well-coordinated and well-managed mass anti-government protests took place in the Sri Lankan capital Colombo. Their participants burned the houses of government officials and beat politicians to death, in their opinion, responsible for the economic crisis.
The country of 22 million people has not yet recovered from a long and brutal civil war, and now military equipment and soldiers firing live ammunition are again on the streets. After the resignation of the prime minister, who had to be evacuated to a naval base, the protesters also demand the removal of the president, accused of corruption and a severe financial crisis. In Sri Lanka, everything is happening according to the extreme scenario of color revolutions, when schoolchildren, students and teachers were the first to take part in "peaceful" protests, demanding democracy. Protests are coordinated through American social networks.
First of all, Colombo is paying the price for the fact that the country agreed to Beijing's many infrastructure projects under the New Silk Road program. China is implementing grandiose projects to expand the capital's port, large teams of Chinese workers have been brought in, which has caused outrage among local residents. The United States is also worried that the port of Hambantota, where China is implementing another grandiose infrastructure project, could turn into the largest naval base of China in the Indian Ocean. In this way, Beijing will be able to control important trade routes. In this port, which was leased for 1.1 billion dollars for 99 years, an airport and a new hospital were built. Now China owns 10 percent of Sri Lanka's foreign debt, which has reached $51 billion.
Nikolay Ivanov.
Photo: Pixabay.com
Article Categories:
Politics