Scandals
The main scandal of control skates of the Russian national team happened even before they began. The Federation actively advertised the event through the Olympic champion Alina Zagitova, but at the last moment, when tickets were already sold out, she announced that she would not participate because she was too busy in the Ice Age. Such a maneuver was quite predictable, but not for the most ardent fans of Zagitova, who had already bought tickets specifically for her, were very upset and began to return them.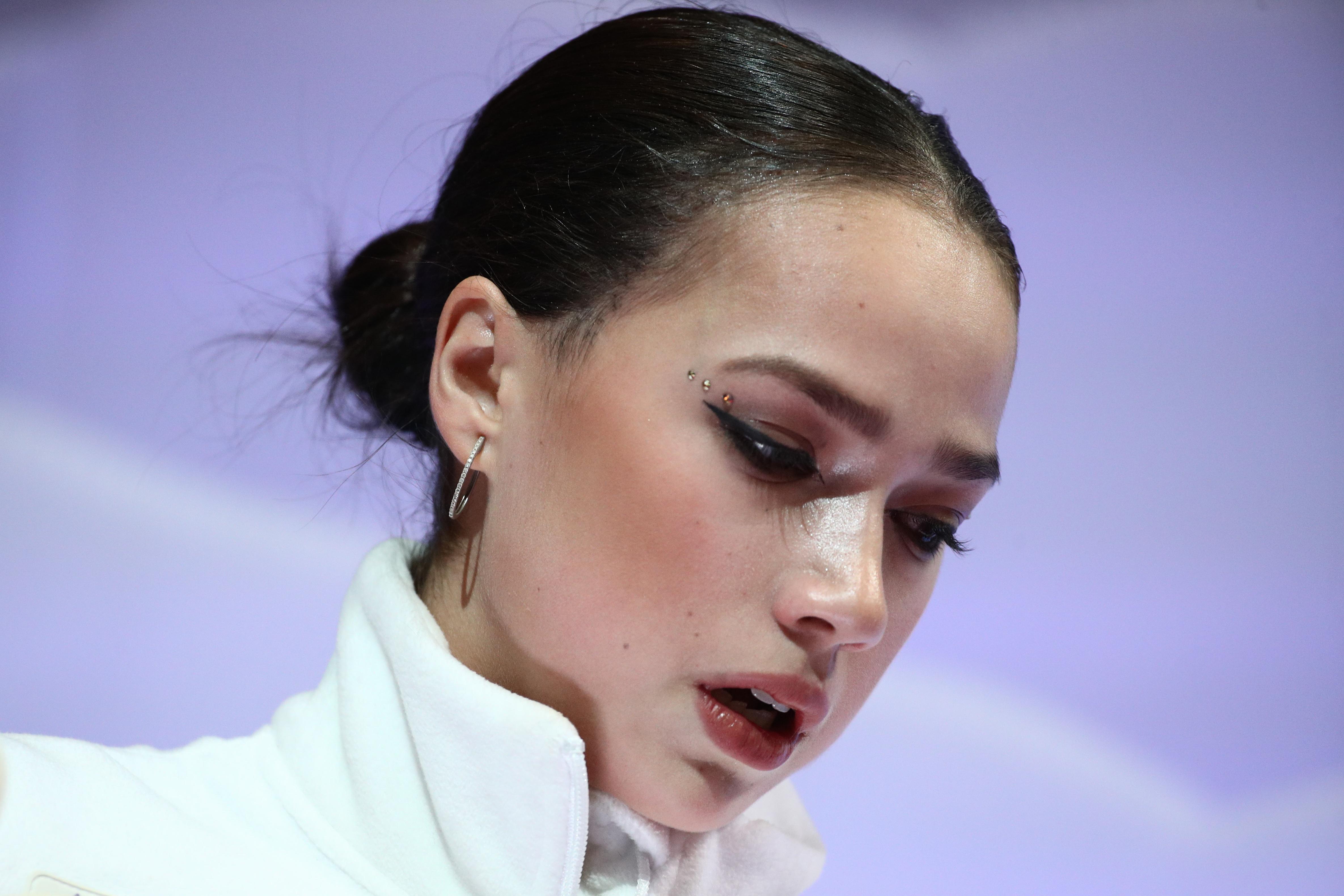 "Your expectations are your problems." Now Zagitova threw fans for money
The Olympic champion at the last moment withdrew from the test runs of the figure skating team. But tickets for them were sold with her help. It turns out a brazen deception, including money.
And Zagitova is far from the only top athlete who missed the skates. For various reasons, European champions Dmitry Aliev, Victoria Sinitsina and Nikita Katsalapov, multiple European championship winners Alexandra Stepanova and Ivan Bukin, as well as the silver medalist of the European Championship-2020 Artur Danielyan, also starred. In addition, Alyona Kostornaya and Sofya Samodurova, who presented their short programs, could no longer go to arbitrary ones: the first referred to the fact that the program was not yet ready, the second - to the temperature.
All this, of course, a little destroyed the feeling of a full-fledged representation of the Russian national team, but the audience has nothing to complain about: in two days in "Megasport" events accumulated for a whole season of "Ice Age".
Intrigue
The main intrigues of the skates, of course, were related to who prepared which programs and who restored which jumps (or learned new ones). From the point of view of ultra-si elements, the girls did everything quite poorly: Alena Kostornaya and Elizaveta Tuktamysheva did not please with a triple axel, Anna Shcherbakova fell from a quadruple lutz, and Alexandra Trusova performed purely only one quadruple jump out of three declared.
A separate intrigue was the new "circus" program by Evgenia Medvedeva, which she announced back in December last year in Krasnoyarsk. It turned out really lively and interesting from the point of view of energy, but the two-time world and European champion simply could not cope with the jumping elements: she only managed four jumps out of seven announced. But the skater was more worried about the failed wheel - it was it, according to her, that should have become the highlight of this circus act, but everything fell through because of the ice and gloves.
I need a little more time, I'll get the jumps. And the wheel is a complete disappointment, you have to do something with the gloves: they slide on the ice. We will look for material that does not slip so much. In training, the ice was worn, but here it is fresh. This is my mistake, I did not think in advance. My hands slipped, but it was lucky that I was not injured. Head down - it's dangerous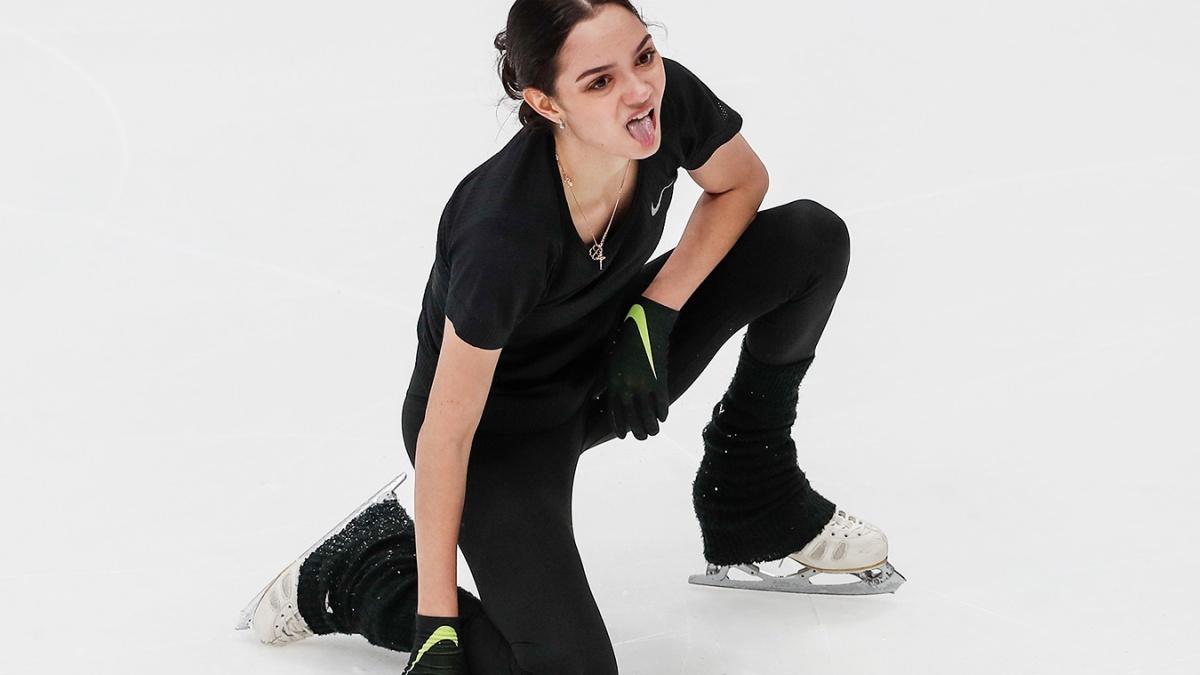 However, Medvedeva has no time at all: this Saturday she will have to perform at the Russian Cup stage in Syzran. Evgenia still works without a coach: Brian Orser cannot fly from Canada due to the pandemic and communicates with the athlete via video link. But Eteri Tutberidze, after the free program, even gave the former student with applause - maybe this will give Medvedeva strength?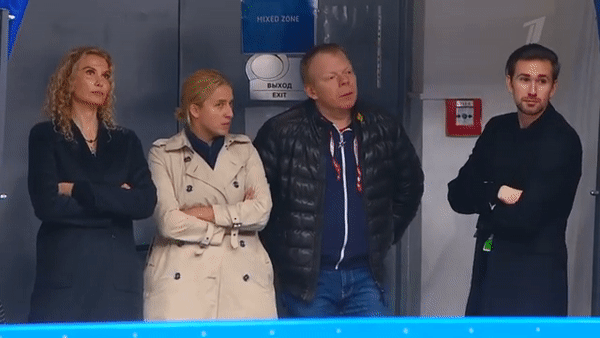 Video © YouTube / Channel One
As for other former students of Tutberidze, everyone was interested in what Alena Kostornaya and Alexandra Trusova would show after switching to Evgeni Plushenko. With jumps at the Russian Rocket, everything is still the same: three quads in an arbitrary, but five are planned for serious starts, a triple axel is in the final stage and should soon appear. What has changed is the image: Alexandra presented the program for the first time to slow music - and she herself was delighted with it.
Today I wanted to show my program well, to present myself from the other side. I finally have slow music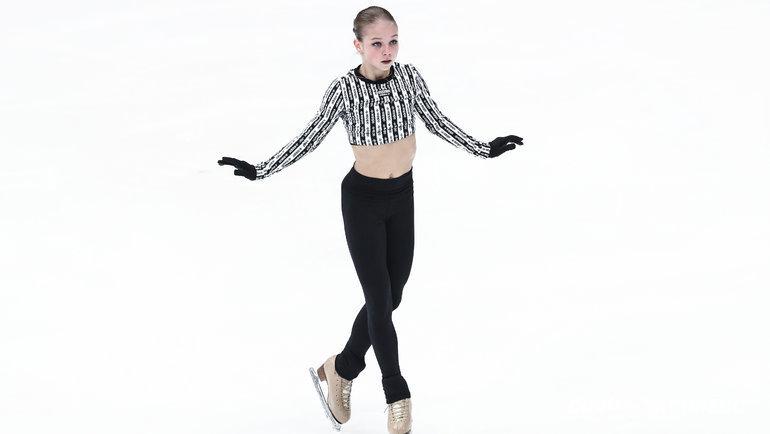 The coach of the athlete Evgeni Plushenko is sure that she is no longer a car, but a real ballerina.
As for Kostornaya, in her performance the audience saw only a short program, and even without a triple axel - according to Plushenko, Alena came to him "zero" and had to reassemble the jumps. But without a performance, Kostornaya did not go home. It happened, however, outside the ice - more on that later.
Elizaveta Tuktamysheva surprised with her looks: she was the only one of all the skaters who prepared not only dresses, but all accessories for the test runs. An ultra-short white dress for the ballet "Spartacus" in a short program and a transparent black suit with a neckline for an arbitrary program, which the skater put on online with her subscribers. There was nothing more to surprise with - with the jumps at the 2015 world champion, while everything is not very rosy, you need to get in shape.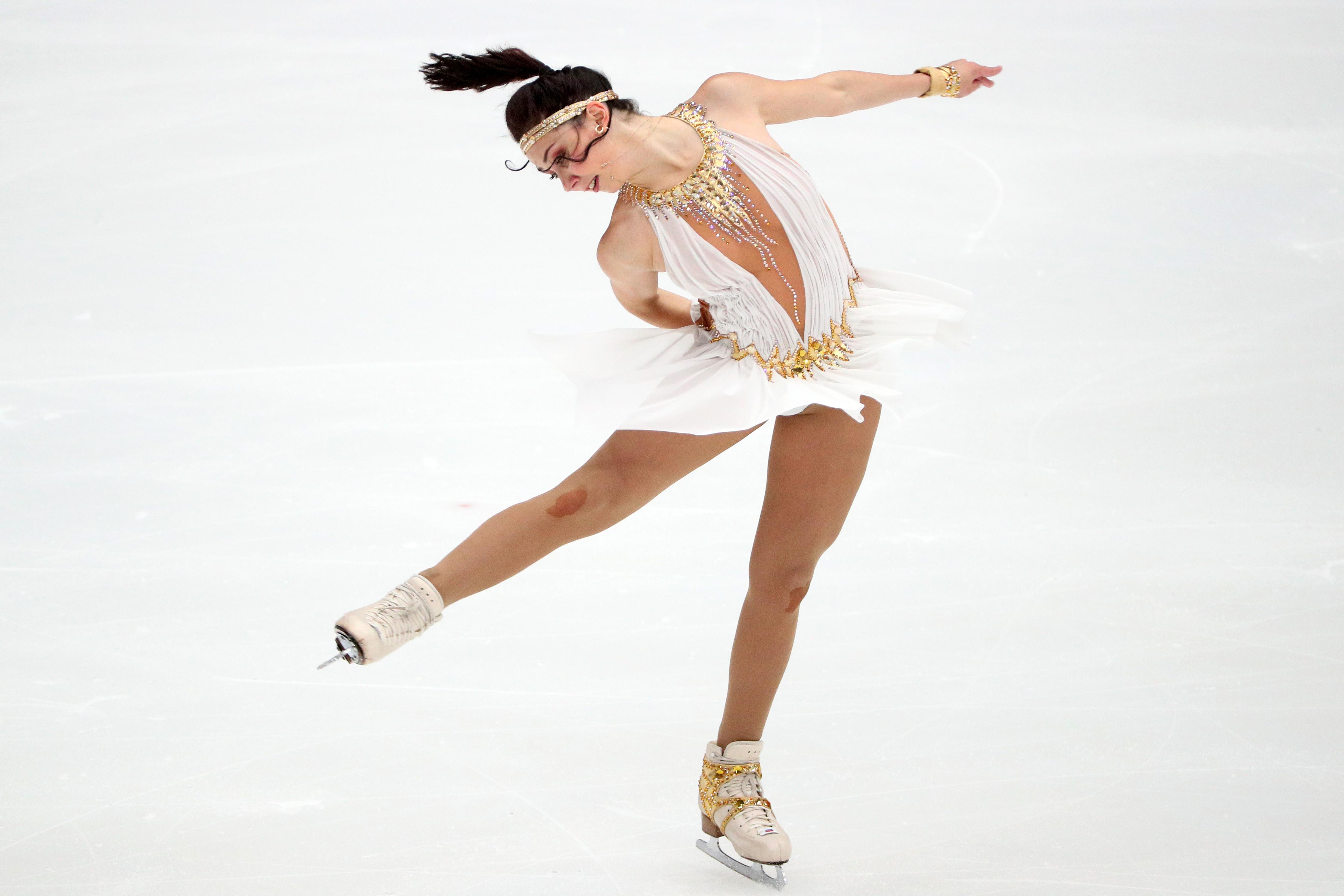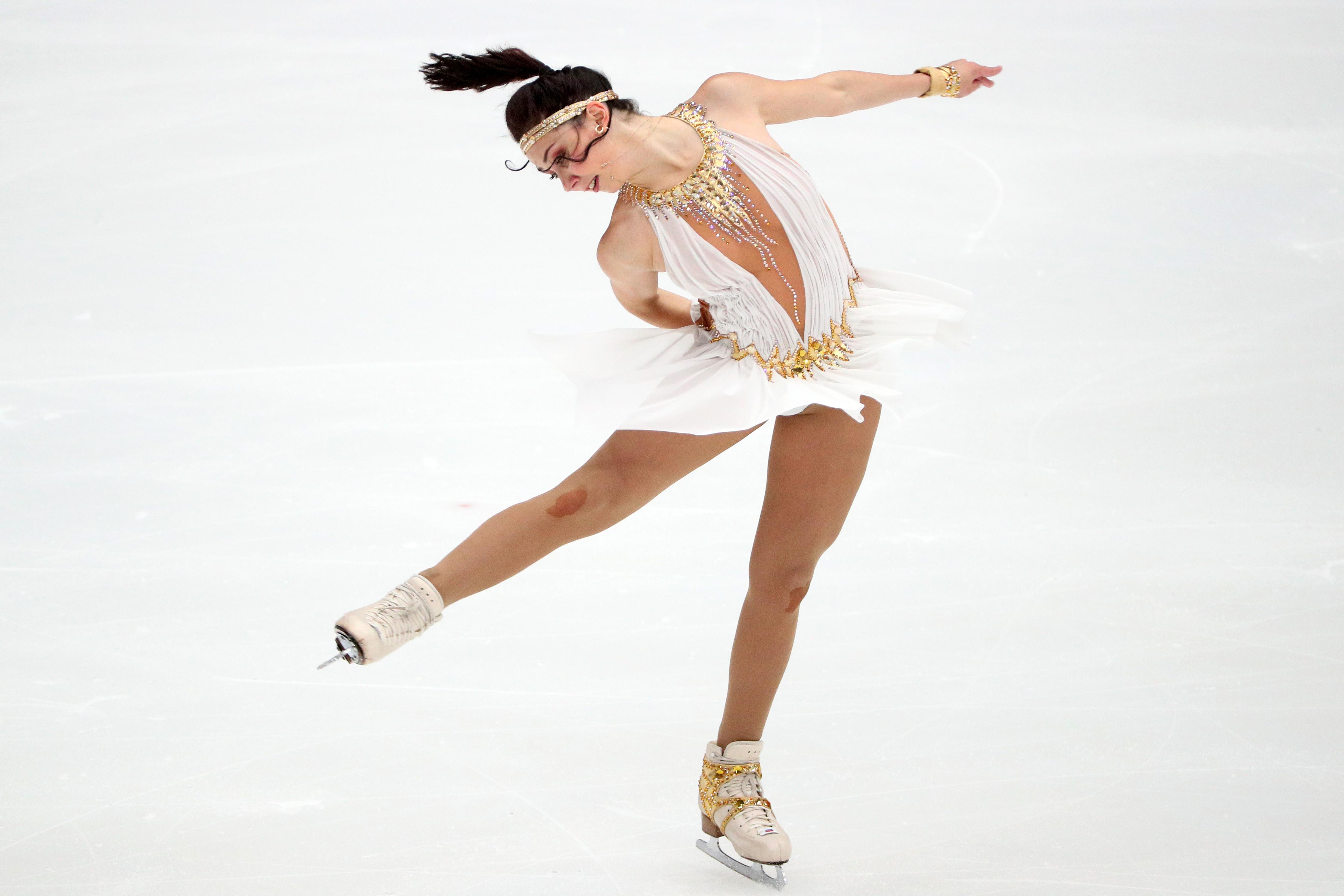 The two-time champion of Russia Anna Shcherbakova has everything, as always, very elegant and graceful (not counting the failed quadruple jump), but fans note that Daniil Gleichengauz had a crisis of the genre: the figure skater has performed in this way more than once and would like to see something new.
Debutante of adult skates Kamila Valieva, it seems, could not cope with the enormous pressure: speaking roughly, she essentially replaced Alina Zagitova. Not all jumps were successful, and on the ice the young figure skater seemed squeezed.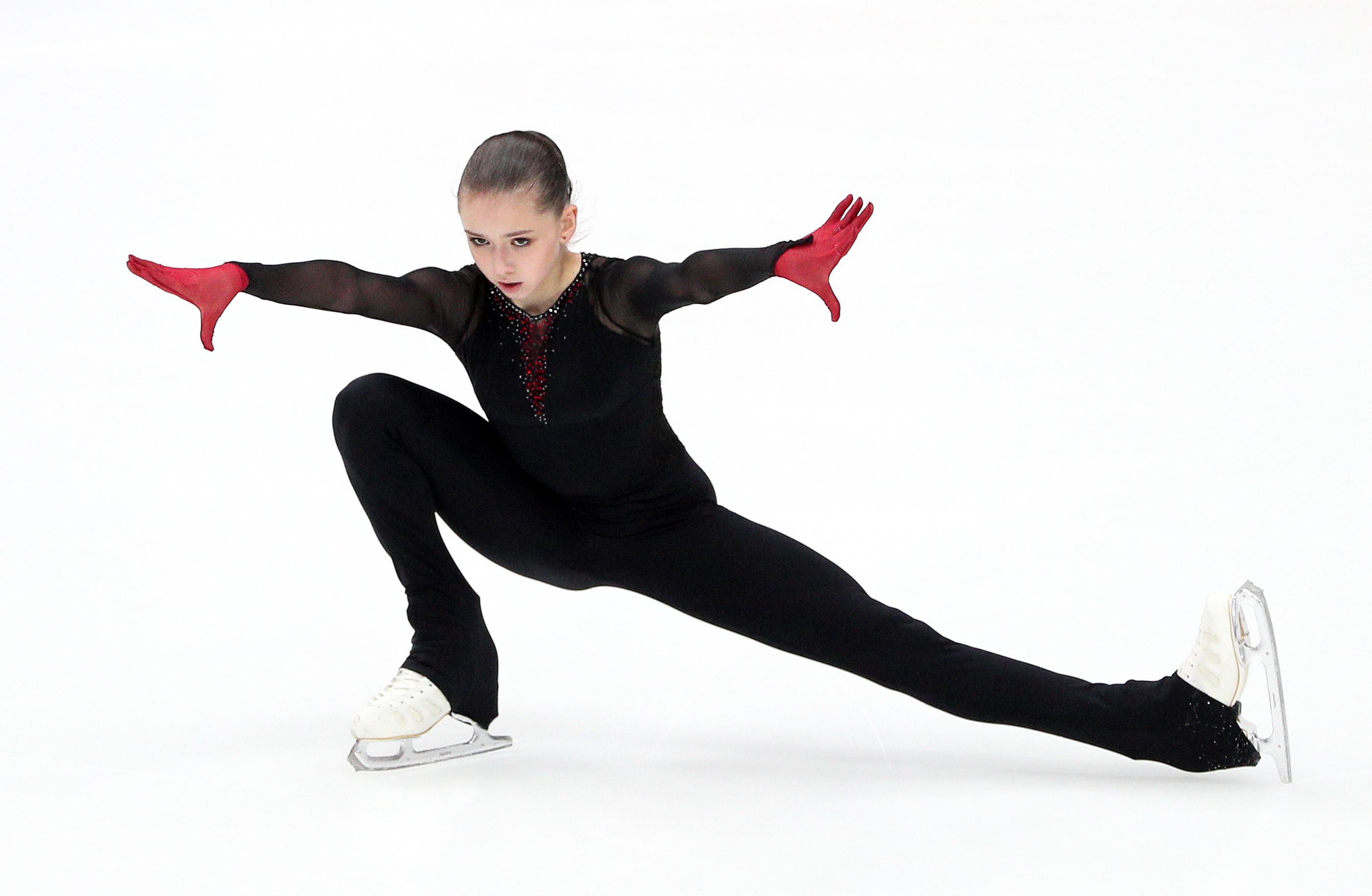 Photo © TASS / Gavriil Grigorov
I got nervous, squeezed out - and let's be careful. Free, audience, first start ... Usually in training I do everything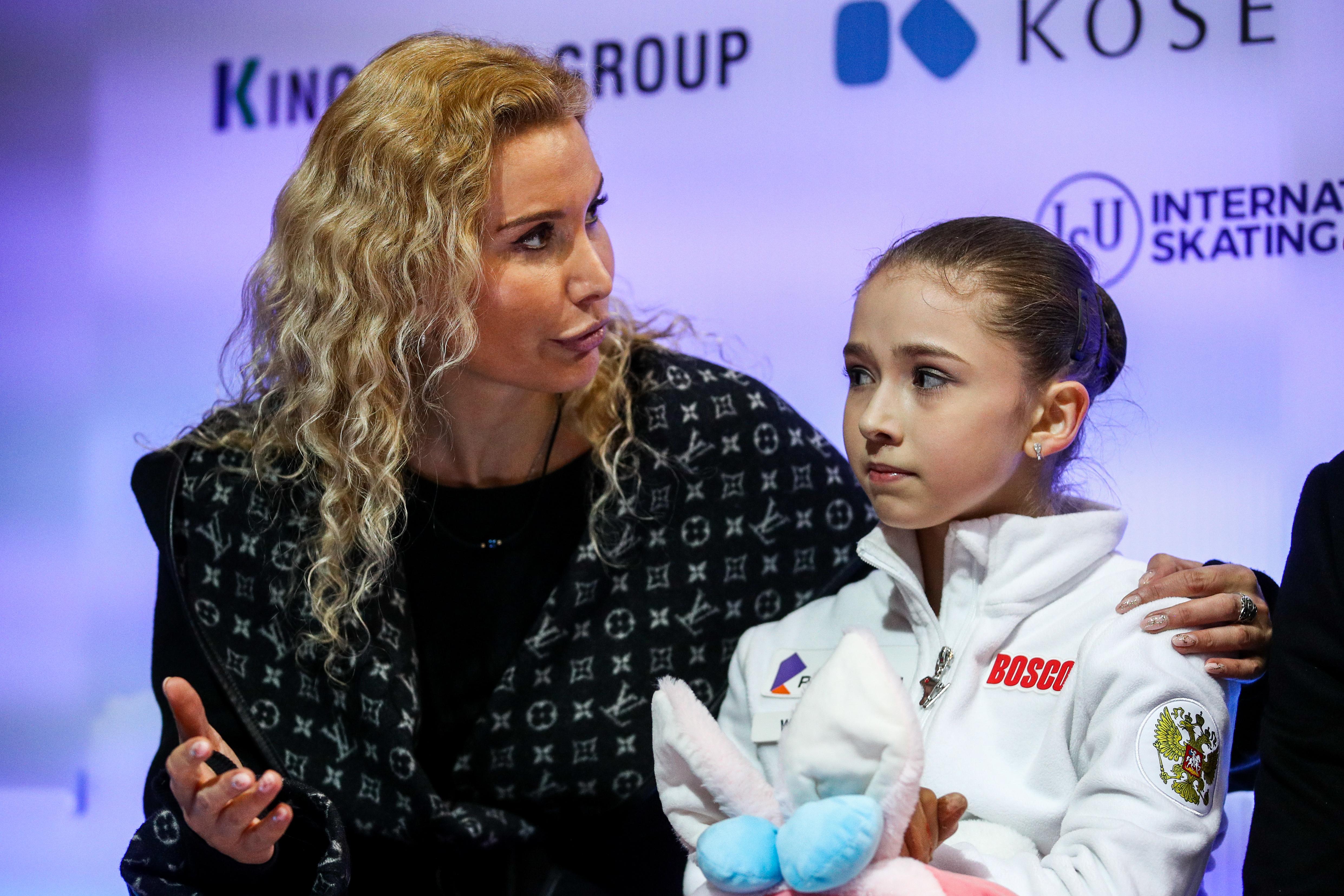 New Zagitova and Medvedev. Who is Tutberidze raising to replace the escaped stars
Kamila Valieva is a potential Olympic champion in 2022, next in line is Adelia Petrosyan, whom Plushenko wanted to take.
And if the girls cannot even single out the outspoken leader of the rentals, then he suddenly turned out to be among the men. Tatyana Anatolyevna Tarasova, according to her, even almost fell off the chair when she saw the perfect skating of the two-time Russian champion Mikhail Kolyada. Yes, after missing last season, he finally returned to the ice, and the comeback turned out to be triumphant - the audience gave a standing ovation.
No butterflies, falls and sad interviews in the mixed zone - Kolyada's free program to the music from the film "Nureyev. White Raven" about the legendary dancer Rudolf Nureyev turned out to be almost the best show of these skates. The skater himself reacted with restraint: yes, everything worked out, yes, he changed and matured. The influence of his new coach Alexei Mishin was also felt: he does his best to protect the ward from unnecessary emotions and concentrates him at work. Has the Professor, after so many years, found himself a new Plushenko?
Investigations
Alena Kostornaya was responsible for exposing and tearing off the veils at these rentals. Going out to journalists after the short program, she did not shy away from questions about the transition to Evgeni Plushenko, but gave everything as if in spirit about what she thought about Eteri Tutberidze. Not a single former student of the best coach in the world has allowed herself this.
First: Kostornaya said that she was much calmer in the new coaching group. She likes this approach more.
- But, even if something didn't work out on the ice even after general physical training, no one was driving, not shouting, not cursing. They said: let's leave then, next time we'll do it, and now we'll work on other things that are also important. For example, if at the morning workout I feel that I cannot skate the program, let's go to make mock-ups - nothing, no jumps - it seems like some kind of freebie. But in fact, it helps a lot to develop endurance, - said the skater.
Second: Alena was very upset that Tutberidze posted on Instagram an incriminating post about her departure to Plushenko. Kostornaya prefers to speak directly.
- I believe that if a person left, then there were reasons for this, no one just leaves, they do not look for good from good. But all these posts on "Instagram" - it's a shame, throwing replies to each other, answering on "Instagram" ... If you want to sort out the relationship, it's so much itching to do it, it's better to meet eye to eye and express everything. But I can't discuss anyone - said Kostornaya.
Third: in the list of non grata that Tutberidze spoke about, there were ... children! Kostornaya said that she did not refuse to share the ice with one of her friends in the group, but simply asked to separate the training time of adult athletes and very young ones.
- I believe that athletes like me, Anya Shcherbakova and even Kamila Valieva cannot skate with children born in 2010. Even if they can, they need to explain: girls are adults, they will not indulge. If you prevent them, they will jump at you or yell at you. When I was little, I used to ride on the sides, they told me: if you interfere with someone, you will quickly go straight away, - Alena confessed.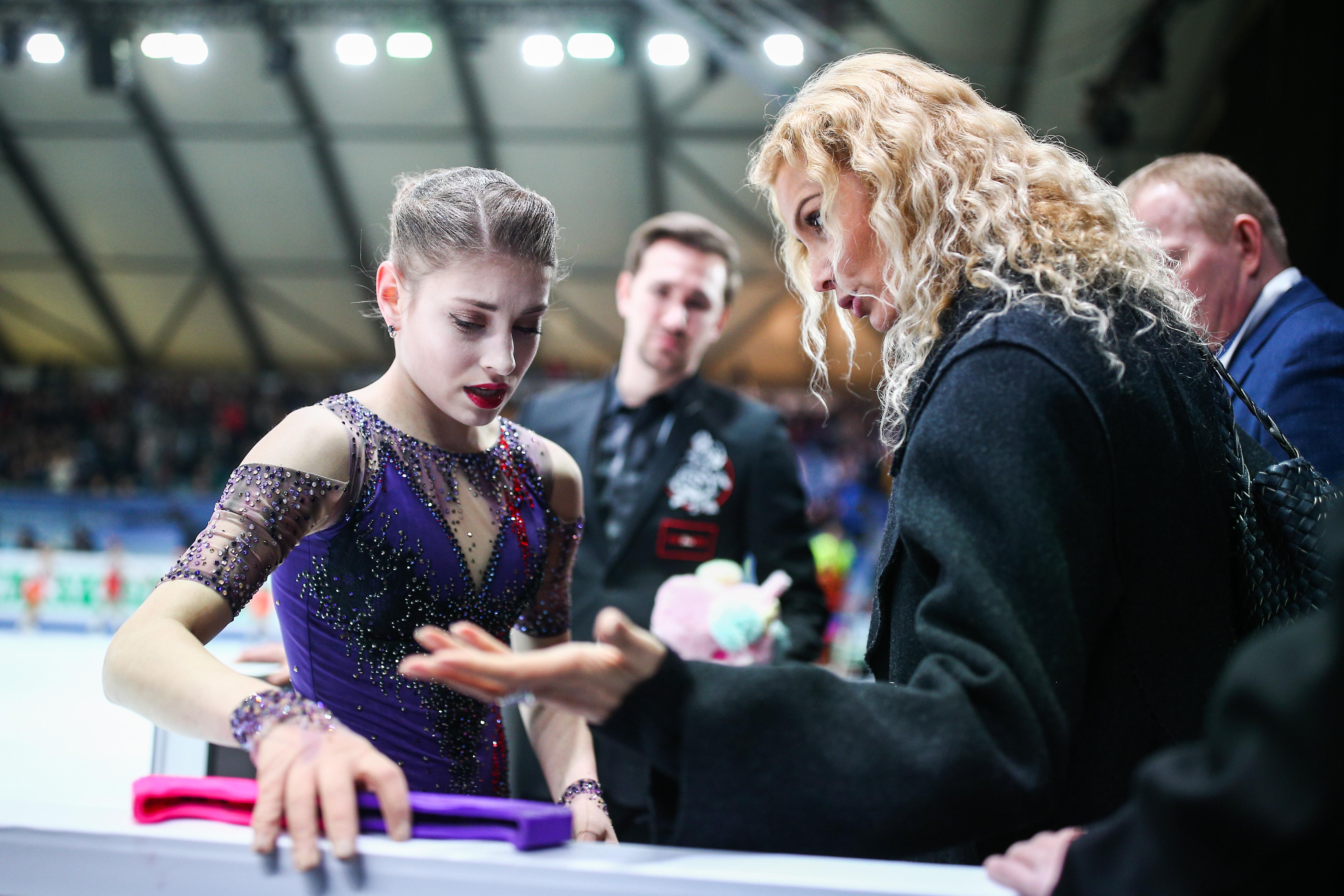 Kostornaya and Tutberidze at the European Championships in January 2020. Photo © TASS / Sergey Bobylev
Fourth: Kostornaya did not like the new programs. According to the athlete, her opinion was not always listened to in "Khrustalny".
- I didn't like the short one at all, I talked about it - and I said it more than once. They answered me: go for a ride, we'll see after the test runs. But I really didn't like it, I didn't feel the music. I don't like to ride that. Well, my opinion was taken into account, but not always. If I expressed my opinion, I was told "yes" or "no". And a lot has been said no, - the European champion admitted.
At Plushenko Kostornaya's headquarters, they staged a new short program to the compositions of Billie Eilish No Time To Die (No time to die) and You should see me in a crown (You should see me in the crown). Considering her confession in interviews, this is very similar to a message to the former coaching staff.
These test skates are like a step into the new reality of figure skating. Literally everything has changed: from the organization of competitions to the balance of power. And the cherry on the cake of general madness is this photo: Tatyana Tarasova and Eteri Tutberidze in an embrace and with smiles on their faces.
2020 never ceases to amaze. Obviously, it won't be as before.
Figure skating. Interesting on the topic
"What are these mythical injuries?" Elena Rodina's fiery opinion about the deserted figure skaters in the Russian national team

today at 14:30

Circus Medvedeva and hitting Tutberidze. Figure skaters staged "Ice Age" without Zagitova

today at 10:30

Not just prizes and contracts. A hidden source of income for our skaters


September 12, 08:00
Article Categories:
Sport