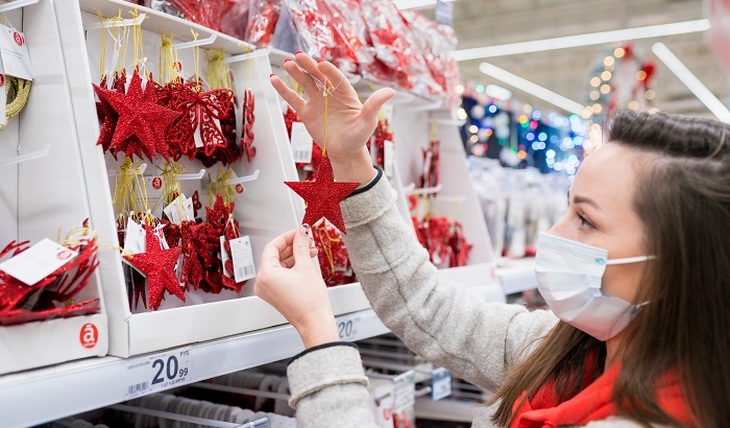 Substandard Christmas tree toys can contain lead, mercury, and even glowing salts.
These products do not undergo mandatory state examination and certification, since in theory they are not intended for children's play. Buyers have to rely only on their knowledge.
Large greenish Christmas balls, mysteriously glowing in the dark, were given to Muscovite Nadezhda Gorelova by her grandmother. Once upon a time, she bought a holiday set, and since then, toys have adorned the family tree every year. But Nadezhda herself noticed that as soon as the New Year holidays began, she had headaches, nausea, and it was difficult to name a healthy woman. But on the street and at work, everything goes away. A few years later, she suspected that the matter was in the ill-fated balls, and wrote about it on the social network. Dozens of users have confirmed her fears: toys with a wonderful ability to flicker in the dark can be dangerous. The luminous composition includes radium salts, which, even many years after production, pose a danger to others.
Someone on the Internet was horrified: if in the Soviet Union, when all products were strictly controlled by the state, such oversights were made, then what is happening now? "Nothing good," the connoisseurs answered and remembered how a batch of Chinese balloons was detained in Magnitogorsk ten years ago. The customs officers were in the wagon with the burned goods for about an hour, and after that they felt so bad that they regained consciousness only after a couple of days of bed rest.
If we look at toys under a microscope, it turns out that there are practically no completely safe ones among them. Lead has always been used in the manufacture of modern New Year products. One way or another, it is included in almost all dyes and can cause respiratory diseases. Carcinogens can also be found in many dyes. Glitter sprayers also contain a large amount of harmful substances.
Glass toys are a big threat to children and pets. Seeing a beautiful shiny toy, both of them want to play with it. Children pull in their mouths, animals drag around the room. In either case, there is a very high risk of breaking the toy and seriously injuring yourself.
But if a fire suddenly occurs, the glass will be the least harmful – when heated, they burst and crumble. But plastic toys emit black smoke, consisting of the strongest carcinogens. And God forbid anyone breathe them in!
Glittery tinsel can be unfortunate if a child swallows it. And pets are especially fond of them – it is a real pleasure for a cat or dog to bite a bright "tail" with a paw and bite it. As a rule, such holidays end in the vet's office.
BUY TOYS FROM FAMOUS SELLERS
In order not to bring a toxic toy home, the first step is to clarify exactly where the toys are made. If a factory is large, has been working on the market for many years and its goods are sold in serious retail chains, there is no doubt about the quality of toys. Products bought in stalls, on the market or in little-known online stores raise more questions.
The problem is that today no one can confirm the quality of a New Year's product. Until July 1, 2012, it was necessary to issue certificates or declarations of conformity for Christmas tree decorations. But in the same year they were excluded from the list of products, the quality of which must be confirmed without fail.
True, jewelry powered by the power grid requires permits. In particular, a fire safety certificate is required for Christmas tree garlands. For all other types of Christmas tree decorations, manufacturers and sellers today prefer to issue a voluntary certificate of conformity. In this case, traders pay a special commercial organization, and it issues a document on the quality of the goods. This is a marketing ploy: thanks to such a certificate, products become more attractive to consumers, but it practically has nothing to do with the safety of toys.
Natalia Purtova.
Photo: ADOBE STOCK
Article Categories:
Economy