The day before, Victoria Bonya, together with her friend, looked into the restaurant and explained quite easily how to fry meat for her.
In order for the waiter to get a better idea of ​​what she wanted, Vika explained not only in words, but also showed with her hands what actions the cook should do, how to make a chpok-chpok, what to pour, how to turn it over and what kind of roast should be.
It should be noted that from the outside it looks very funny, and Vika, in her hat and triangular dark glasses, slightly looks like a freak.
But the main thing here is the end result and it seems that everything was fine with Bonya.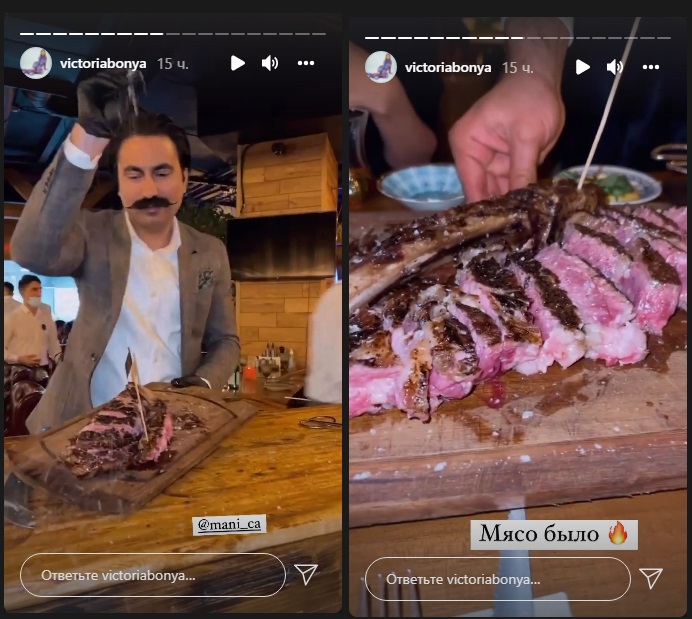 Article Categories:
Show Business