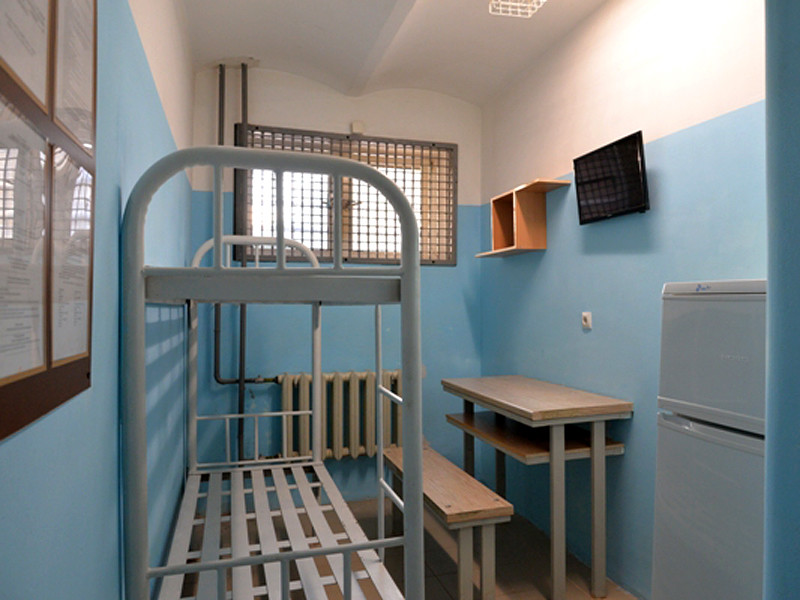 Federal Penitentiary Service of Russia in Moscow
On the eve of its 250th anniversary, the Moscow pre-trial detention center N2 "Butyrka" for the first time in modern history did not record an excess of the prisoner limit, said in an interview with TASS, the acting head of the pre-trial detention center Andrei Shubin. He called it "a historical event without exaggeration."
With a filling limit of 1847 people, there are now two fewer prisoners. The limit has not been exceeded since December 5, 2020. "For us, this is a very serious achievement. In the 1990s, and in the 2000s, we kept 10 thousand, then 3 thousand people. It also happened that people slept in turns," said Shubin.
It was possible to achieve compliance with the limit after joint work with the investigating authorities, the prosecutor's office and the Moscow City Court. Also, according to Shubin, in the isolation ward, the standards of footage set by law are strictly observed: for each prisoner there is 4 square meters. The cells in the pre-trial detention center are old, but most of them are equipped with televisions and refrigerators, and all have radio points.
A separate subject of pride, the acting head of Butyrka, called the library for 10 thousand books, where there are even foreign dictionaries. Thanks to them, it is possible to overcome the language barrier when communicating with prisoners from other countries. So, during and after the World Cup in Russia, several immigrants from Latin America, accused of thefts and robberies, were brought to Butyrka.
"Naturally, we took into account their situation and placed them in cells with educated people who speak foreign languages. And we also have such, and quite a few," Shubin boasted. In addition, there are four gyms in the SIZO. Three of them are paid, they can be visited by those who are kept in Butyrka during the investigation and trial. The fourth is for those already convicted who are serving sentences in the economic brigade. There are so many people wishing to join this squad that they even have to arrange a "strict selection".
The detention center also has a club and its own recording studio, but they, like other benefits of the Butyrka, are available to prisoners only if the rules of the regime are strictly observed. Everything that happens around the perimeter and inside the pre-trial detention center is recorded by video cameras. Operators immediately notify authorized employees about emergency situations. Those, in turn, wear video recorders on their clothes during office hours.
Among other things, "Butyrka" has formed an electronic database of prisoners' fingerprints. Their prints are taken upon admission, and then checked upon departure for judicial and investigative actions and upon return. "This makes it possible to exclude situations when, for example, a person similar to this or that prisoner will try to end up in a pre-trial detention center instead of his double," Shubin explained. And the video face recognition system excludes the appearance of random people in the isolation ward.
Now in SIZO N2 there are defendants, convicts, persons declared insane, as well as suspects and accused who have arrived from other regions of the Russian Federation to undergo a forensic psychiatric examination at the hospital named after V.P. Serbian.
Article Categories:
Politics