Yesterday Victoria Bonya grabbed a statuette for the "Person of the Year" award for her courses for women. At the event, the plump ex-participant of Dom-2 shone in tight leggings and a corset. Vika actively shared stories from the award on Instagram, where she gave interviews and posed.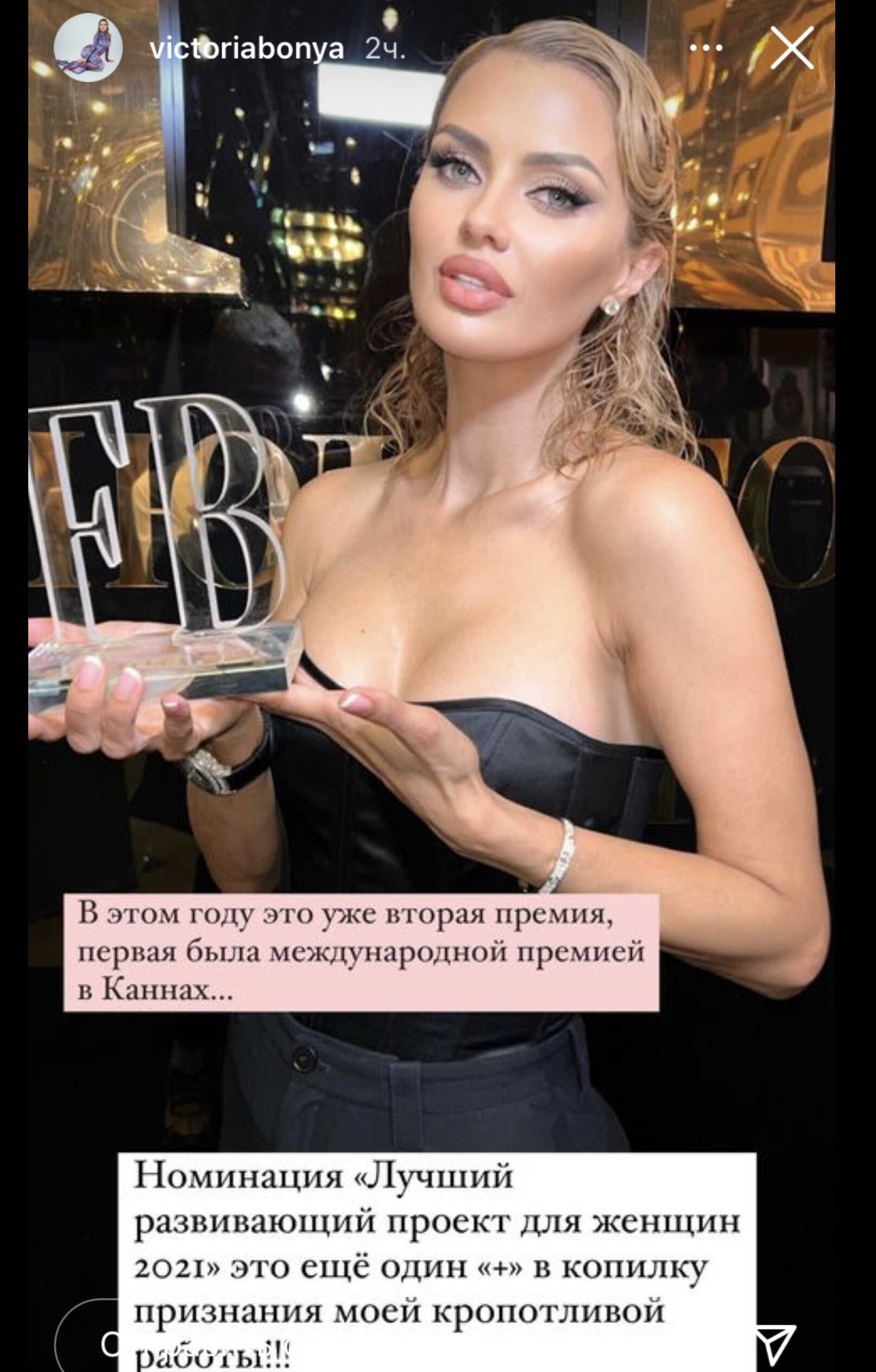 But, she looks so fresh and young only in her blog. But her friend Elena Bogacheva posted a frame with Bonya on her page, and on it the businesswoman looks completely different. There is no fresh, even, radiant skin tone, and rather deep wrinkles are noticeable on the face.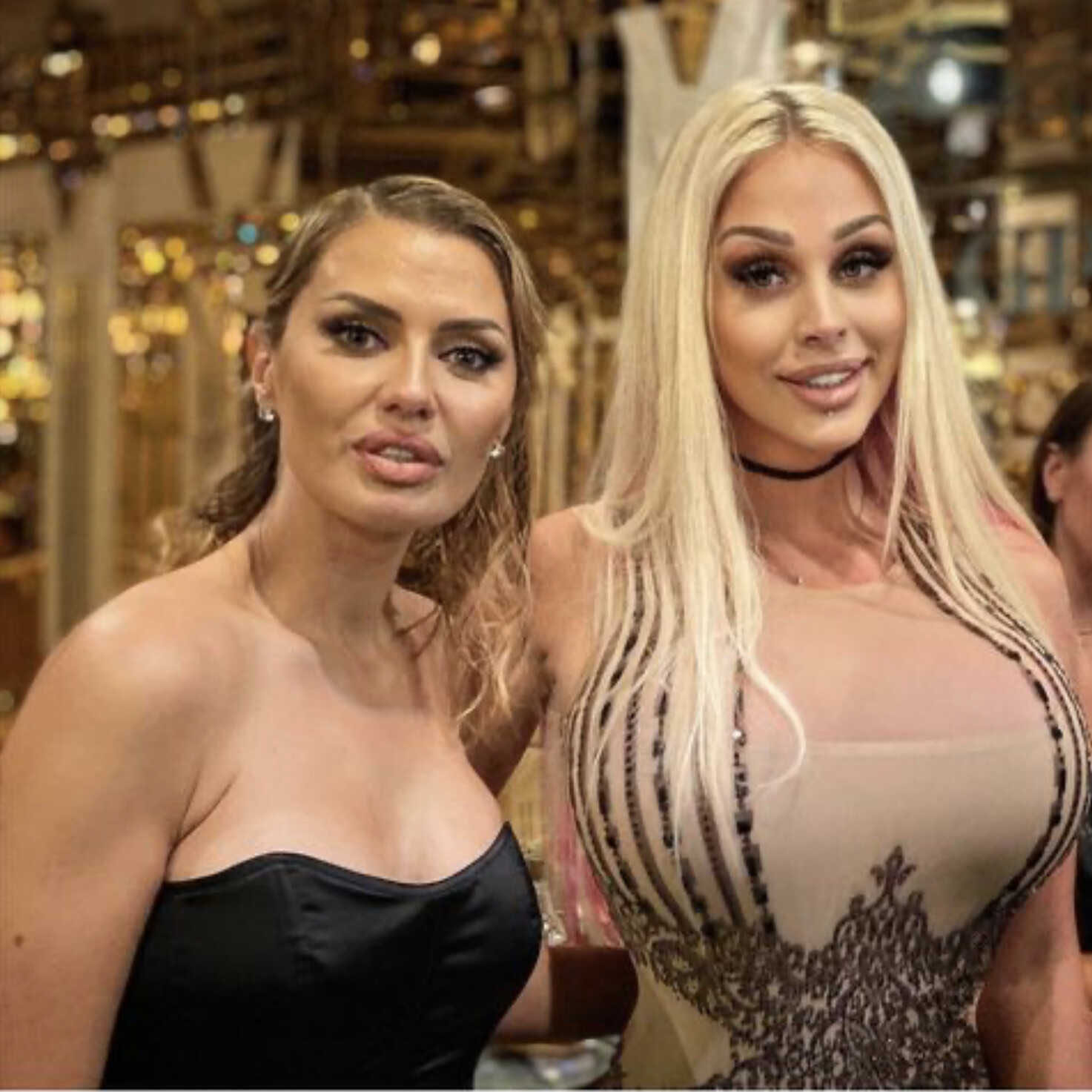 At the same time, Victoria did not forget to embellish her beloved friend with filters. This was noticed by the woman's subscribers, reproaching her for deliberately exposing an unsuccessful shot with her friend.
In turn, Bogacheva began to make excuses, assuring that in fact Bonya is beautiful, just an unsuccessful light in the photo.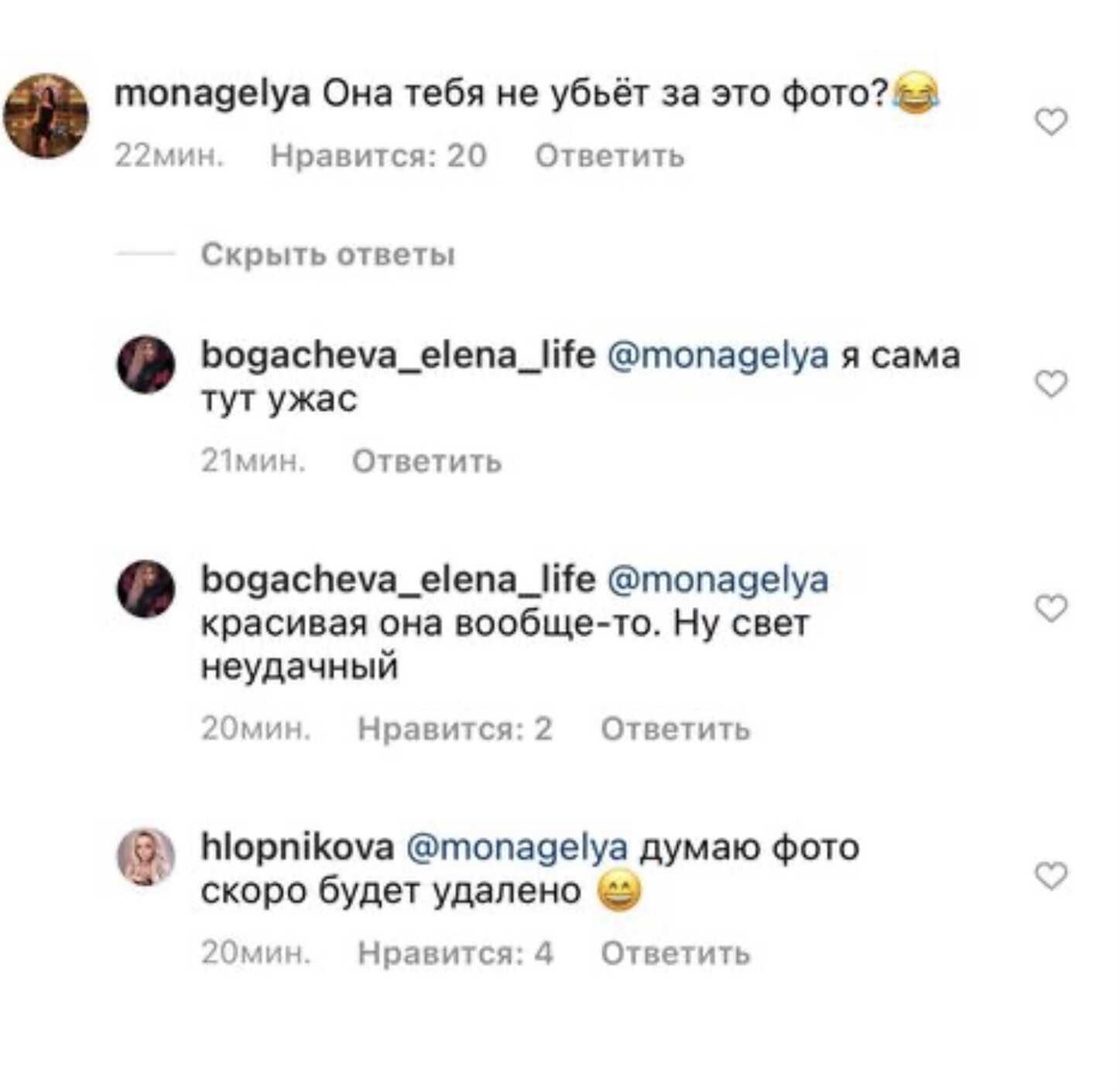 Vika herself could not pass by, leaving a comment: "When I only photoshopped myself."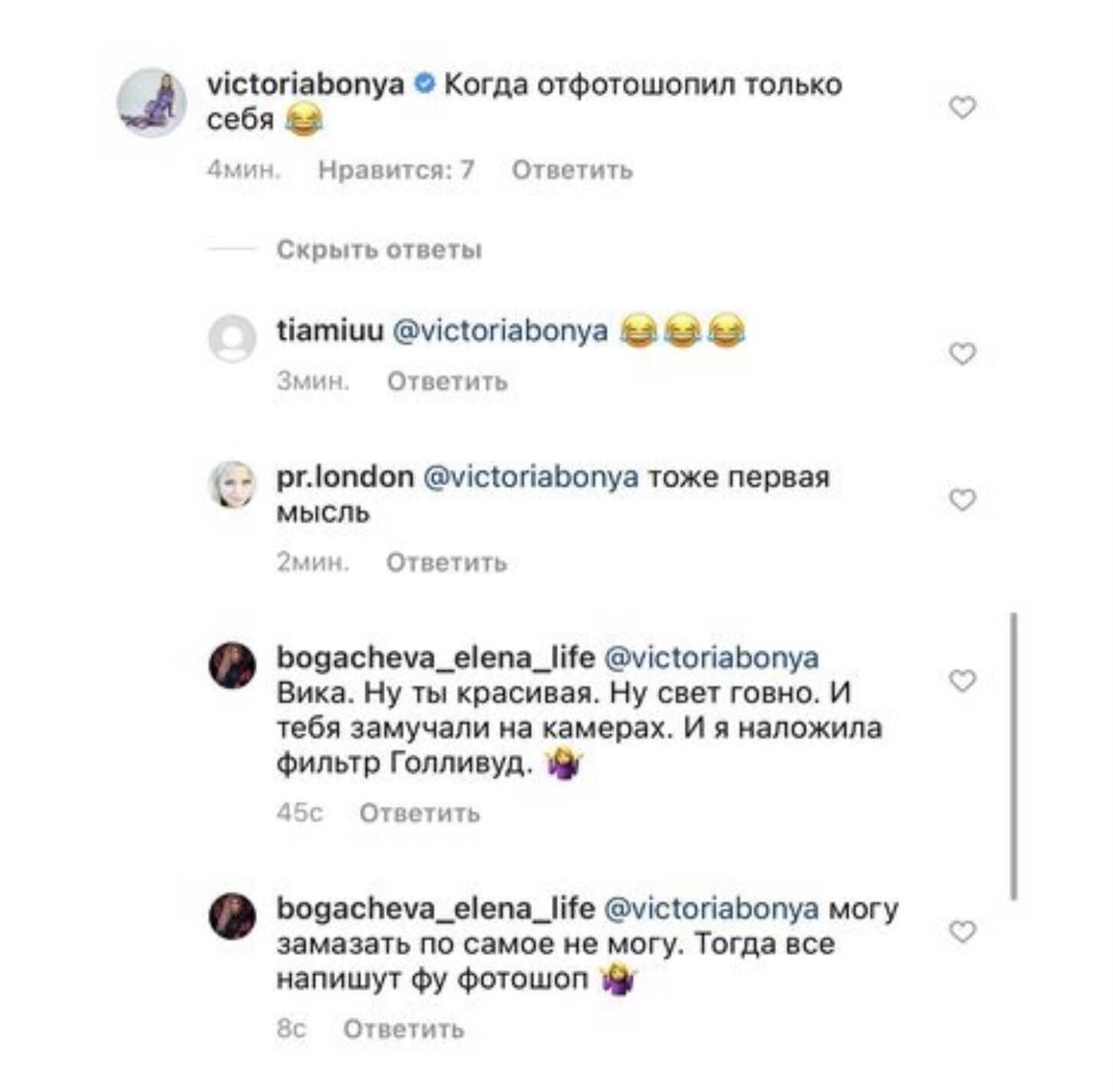 Elena again justified herself, stating that she used the Hollywood filter, but why it did not work on her friend's face, she does not know, and in general, they both came out well in the photo and many women of their age look "like chewed newspaper."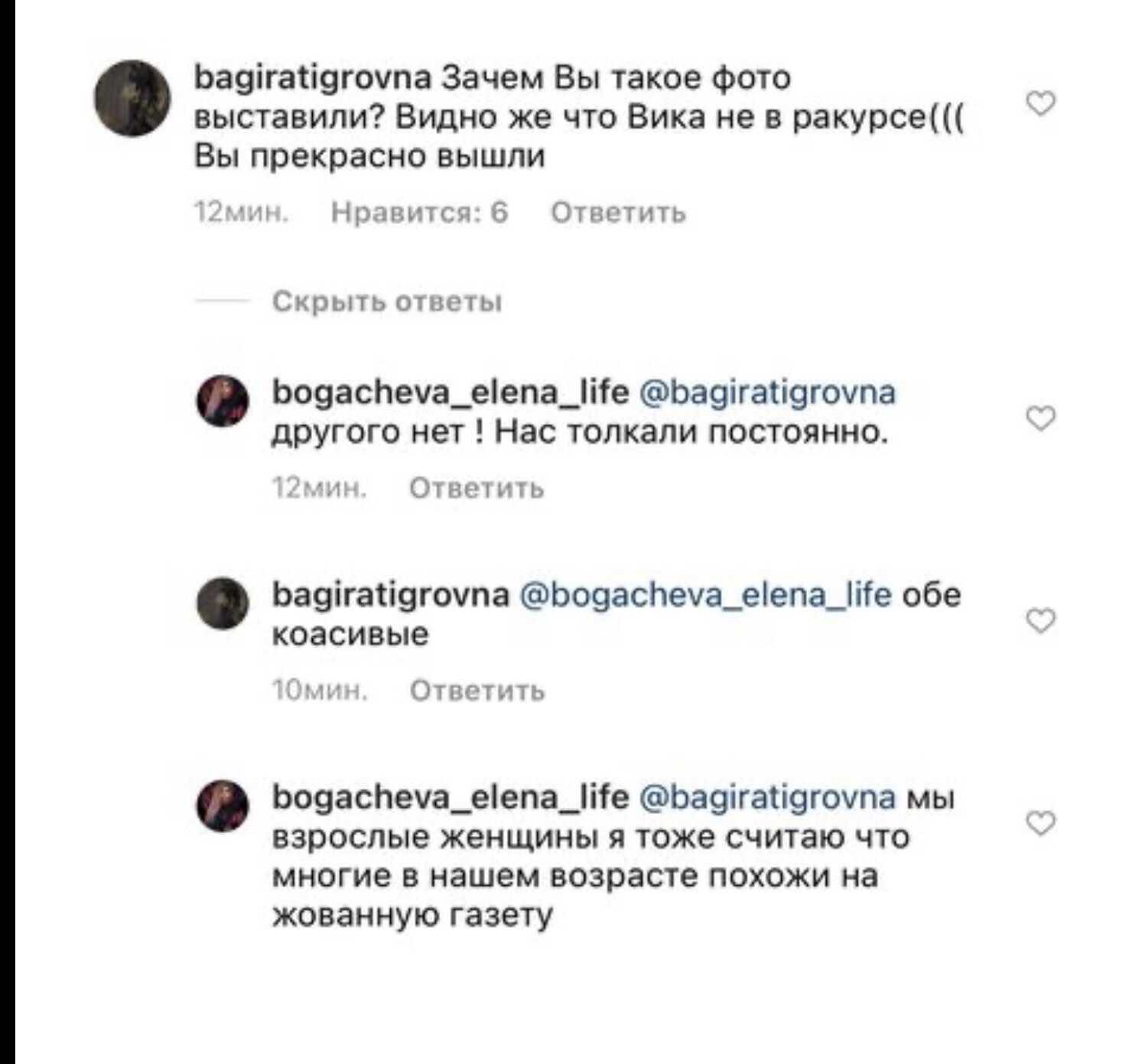 And we can't help but add a few more screenshots of how Victoria Boni's butt looks from the back: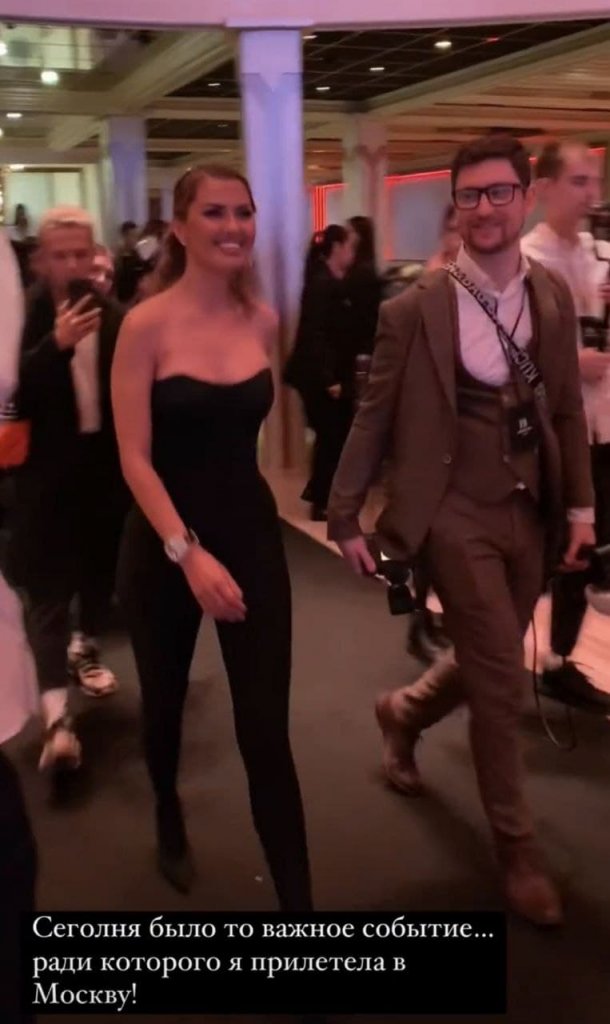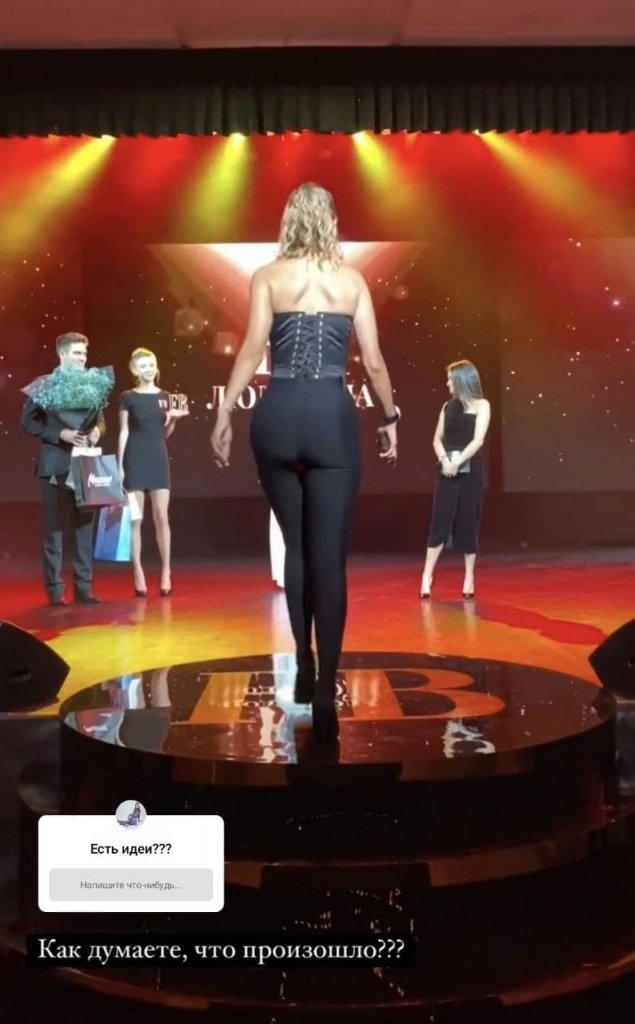 1 2 Next →
Article Categories:
Show Business