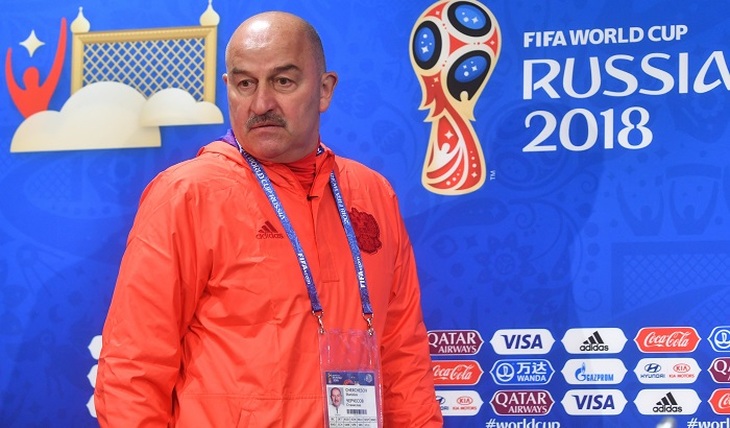 The Russian national team was unable to defeat the Turks in the League of Nations (1: 1), but is in first place in the group (7 points), ahead of Hungary (6), Turkey (2) and Serbia (1).
What can you say about the game of Stanislav Cherchesov's team?
Fans, those who risked coming to the stadium during this coronavirus time, even whistled at the end of the match. A draw - we were also very lucky, because the Turks, although they slept in the first half, joined the game in the second. But Cherchesov's national team simply stood up. No harmony in the game, no aggression. Our goalkeeper Shunin acted very well, and we were so lucky that we did not concede more than one goal.
What kind of replacements are they? Kuzyaev played - instead of him Cheryshev comes out, who acts disgustingly. It turns out Gazinsky, but why change Miranchuk, on which creation was based? Yes, our SuperStas floated something.
For the entire second half we had only one moment in the attack - Artem Dziuba. If we had scored, we would have won. And why was the best overweight Yuri Zhirkov in the Russian national team? Yes, he tries, but where are the others?
In general, there is no idea who and how to beat Hungary if we want to get into the second basket. But this must be done, because in November the functional state of our players will be even worse. And it is not clear why the Russian team was so blown away, where the magic of the home world championship disappeared.
And here's the thought comes. Surely Cherchesov understands that he shouldn't have recently spoken about the victory of the Russian national team at Euro. It is clear that our players are close to their limit. Cherchesov could have left as tsar and victorious back in 2018. I would become a real legend. Now we see how his acquired back-breaking labor is fading away, and his reputation fading. A couple more of these matches, the good name will again be trampled into the mud. As it was with Cherchesov, when he was kicked out of Spartak.
We in Russia know how to get skeletons out of the closet. It is very interesting how Cherchesov will continue to balance in this situation, when the team has absolutely no game, and there is not a single star of the European championship in the national team.
Stepan Stroyev.
Photo: S. Kiselev / agency "Moscow"
Article Categories:
Sport