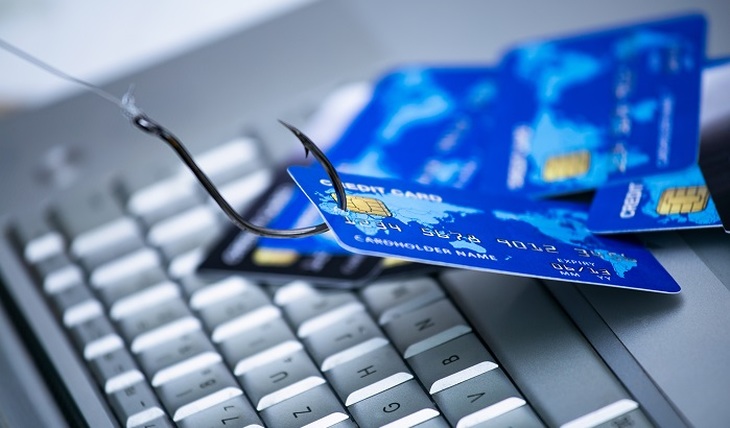 The Central Bank of the Russian Federation is concerned about a flurry of raids by crooks on the money of Russians.
Together with the Ministry of Internal Affairs of Russia, a technology is being discussed for the return of funds that citizens transfer to deceivers.
PHONE THOUGHT MAKE SUCCESS
It is impossible to believe, but in the first quarter of 2022 alone, our citizens transferred more than 3.3 billion rubles of their hard-earned money into the pockets of fraudsters! More than 258 thousand transfers were made. And for the whole of 2021, scammers were able to extract 2.8 billion rubles from the Russians. That is, it turns out that our gullible Russians will not only never learn to recognize phone calls from scammers, but also trust such calls more and more. Although this is not surprising, because the deceivers come up with more and more new moves, when the old chips no longer work.
But to return the money that was transferred from the accounts, it is extremely rare. Most often, it's just too late: while the citizen comes to his senses, the bank can no longer do anything, the money has flown to someone else's account to unknown intruders. Last year, 7.3% of the stolen funds were recovered.
Banks and law enforcers note that even more numbers from which scammers call are recorded this year. The cunning people realized that people are less and less likely to answer unknown calls, and began to use numbers starting with 8-800 (these are most often used by banks, and citizens trust their calls), – these fake numbers have increased by as much as 152%, – as well as city telephone numbers (scammers began to use them 1602% more often!).
And what to do with such a breakthrough of calls from criminals? It seems that our law enforcement agencies are simply physically unable to put up a barrier to such a tsunami. Therefore, the Bank of Russia and the Ministry of Internal Affairs decided together to come up with a mechanism for returning money that unlucky citizens transfer to scammers.
HOW TO PROTECT THE MOST TRUSTED
Now banks only refund stolen money if the fraudsters themselves withdraw it from the accounts (hacking into systems, computer data, and so on). But when the victim independently, under the psychological pressure of criminals, gives out all the secrets, names the account or card number, SMS codes, passwords, and so on, then in this case the bank will not return the money transferred to the scammers.
Now it has been decided to develop a mechanism for how to help such deceived citizens. They also really want to get their savings back. After all, often scammers really use various psychological tactics, almost hypnosis, fool their "clients" head, and often also take advantage of the stress experienced by the victim (especially since most often scammers fall into the bait of scammers are elderly people, very gullible, who are not able to whom to consult).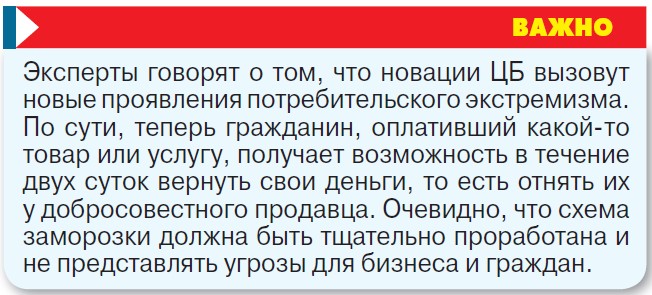 According to the Central Bank, the prepared legislative proposal recommends introducing a two-day "cooling off period". This is the period for which the victim of fraudsters, having recovered, can cancel the transfer to the account of droppers (these are persons who withdraw stolen money from accounts). And the Ministry of Internal Affairs of Russia will be connected to the FinCERT automated system, so the department will promptly receive information (observing bank secrecy, of course) about transactions performed, payers and recipients of funds.
Technically, it will look like this: the money sent will first be frozen in a special account. To use them, a citizen will have to go through additional identification (for example, enter some kind of code). By the way, they also offer to introduce the same technology when receiving a loan. Indeed, fraudsters often also force citizens to issue loans for themselves (or even arrange them themselves, using the data of a bank client).
PROS AND CONS
The benefits of such an innovation would seem to be obvious. We will be protected.
At the same time, such temporary blocking of transfers may adversely affect other manipulations with funds. For example, a person really independently, by his own decision, makes a transfer to someone. But the money, it turns out, now will not come instantly, but will temporarily hang on a special account.
There is one more doubt. But can't scammers manipulate their victim in such a way that they will also pull out the data of this code from it to manage the money that got into a special account? Apparently, legislators have yet to work out this really useful proposal.
Well, we advise our readers to continue to be vigilant and not trust calls from unknown persons. Recall that now scammers often call from phones that resemble official bank numbers. In the handset you can hear "working noise" – this is the recorded background turned on so that it seems to you that this is actually a bank operator, and other employees are sitting next to him and also talking on the phones with customers. But this is deception. Also, never say the word "yes" in a conversation (your voice can be recorded and then used to unlock your accounts), do not tell unknown people any card numbers, codes, passwords, any data from SMS messages that you receive, and even more your passport details or other information. It is best not to continue the conversation at all, but to switch off immediately as soon as you suspect deception. If in doubt, stop the conversation and call your bank yourself to make sure that the call was not from there. It is also worth immediately blocking the number from which the scammers called and report it to the bank (banks fix fraudulent numbers and pass them on to their security service and law enforcement agencies).
Marina Lepin.
Photo: ADOBE STOCK
Article Categories:
Economy