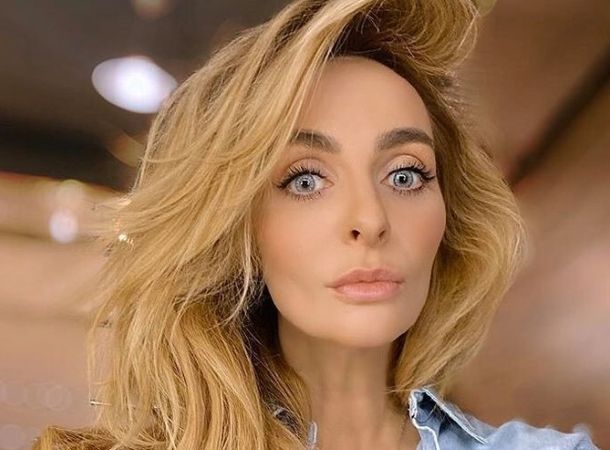 Everyone loves to look at and discuss the outfits of show business stars. Some fans even try to buy similar things later, as they are sure that they will look as stunning as their idol.
Today Ekaterina Varnava charmed everyone with her new dress, in which She took part in a famous dance project. The dress is sewn of transparent fabric of emerald green color, on which images of leaves are embossed. Feathers of the same shade successfully complement the sleeves and edges of the dress. Here is a very original style, a large neckline at the top and bottom. The dress emphasized the perfect figure of Catherine, her long legs and slim body. She dressed in a flesh-colored bodysuit embroidered with rhinestones under the dress of the tele-diva.
Ekaterina boasted a new dress in her Instagram account. It is worth noting that she did it absolutely right. Since the post has collected a lot of nice comments. Subscribers wrote that they never doubted the beauty of Catherine and her excellent taste. They suggested that the dress will not leave anyone indifferent. Thus, Catherine will immediately defeat the jury, and it will give the highest scores for the performance.
Followers wished Catherine successful performances in victories in the show.
Article Categories:
Show Business