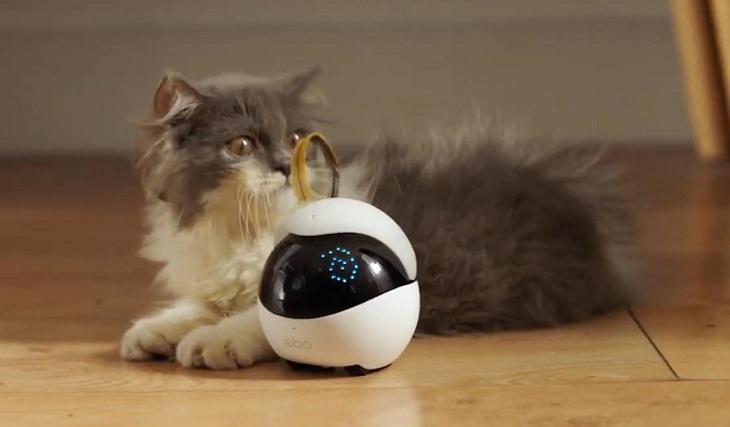 Does a cat live in your house? Is she bored and sad when you go to work?
A small feline companion robot named Ebo will brighten up your pet's leisure time.
Feline friend - the Ebo robot looks like a small "bun" stuffed with electronic filling, which can independently move around the house and entertain a lonely pet.
The robot rolls from place to place, creates noise, now and then it turns on the LED screen, entertaining a live partner. In general, your shaggy friend will not be bored when he is alone at home.
The robot can offer some cat fun for entertainment: a replaceable nozzle in the form of feathers, a luminous string and an integrated laser pointer - cats love to hunt light bunnies.
Another valuable quality of the robot is that it is very durable, so even the coolest cat will not be able to physically damage it. In addition, Ebo is well versed in room space and cleverly avoids collisions with obstacles. The robot has enough energy and mobility for two hours of battery life. And when his batteries run out, he returns to the charging station on his own.
In this case, the robot has a variety. For example, in addition to the standard model, there is a more advanced version with elements of artificial intelligence, which makes it possible to analyze the behavior and mood of the cat, and then offer it the appropriate entertainment option.
Valery Malchev.
Photo: EBO
Article Categories:
Interesting