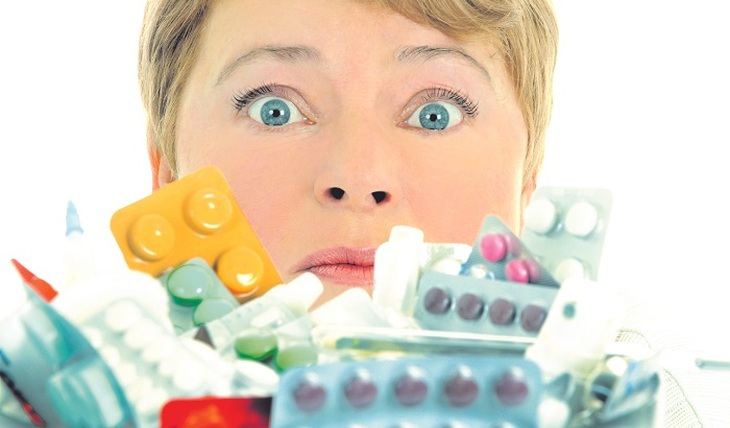 Clouds are gathering over one of the most commonly used drugs. It's about paracetamol, a popular drug used to treat pain and fever. There are many medicines in Russia with this component, and any news about it will be relevant.
As New Zealand scientists from the Medical Research Institute have found, paracetamol drugs can significantly increase the risk of asthma in our grandchildren, teenagers aged 13-14 years. Moreover, the risk associated with these drugs appears to be very high.
Scientists divided all children, depending on how often they took drugs with paracetamol, into several groups. Lovers of the drug used it at least once a month; a small consumption of the drug was considered to be taken no more than once a year. So, even in this group, the risk of developing bronchial asthma almost doubled – by 43%. And among those who took it monthly, asthma developed 2.5 times more often! The risk was zero only among those who ignored this popular drug altogether. Similar links have been found with other diseases related to asthma – allergic rhinoconjunctivitis (colloquially referred to as an allergic rhinitis) and eczema.
British scientists have come to the conclusion that paracetamol significantly reduces the content of glutathione in the human body, a natural antioxidant designed to protect the cells of the respiratory system from aggressive environmental factors. And glutathione deficiency caused by paracetamol can contribute to the development of asthma attacks.
The work was impressive, scientists analyzed data on almost 323 thousand adolescents from different countries, which are included in the global International Study of Bronchial Asthma and Allergies in Children. It is well known to all specialists by the English abbreviation ISAAC, derived from its name – International Study of Asthma and Allergies in Childhood.
The results obtained by scientists seem frightening. According to their calculations, almost 41% of all asthma cases may be associated with paracetamol. But the study also has weaknesses. It only establishes the relationship between taking paracetamol and the presence of asthma, that is, to say from its results that it is paracetamol that is the cause of asthma would be wrong. This requires more research, structured differently from the work of ISAAC. And they are already planned. But, on the other hand, the work of scientists from New Zealand cannot be simply dismissed.
There are probably at least a hundred drugs with paracetamol in Russia. Some contain one of this component, other drugs are complex, they may also contain caffeine, codeine and other substances to enhance the analgesic and anti-cold effect. It is not difficult to identify such drugs. Read their ingredients and look for paracetamol. It can sometimes be called, in the American fashion, acetaminophen.
This is not the first time a link between paracetamol and bronchial asthma has been suspected. Last year we wrote about the possible connection of the drug with other childhood diseases. Even earlier, there were studies that the risk of asthma is higher in those children whose mothers took paracetamol during pregnancy. There are speculations about how this medicine may work for the disease. So, it seems that there is no smoke without fire, and the manufacturers of drugs with paracetamol still face problems.
Inessa Golubeva
Photo: Adobe stock
Article Categories:
Health