Artyom Chekalin managed not only to fulfill the dream of his wife, the popular and successful blogger Lerchek, but also to surprise her.
He rented the 80,000-seat Luzhniki stadium to give her a Letique-colored car. It is symbolic that the cosmetic company of Valeria Chekalina bears exactly the same name.
Valeria had no idea about the upcoming surprise, expecting that it would be just an unusual photo session.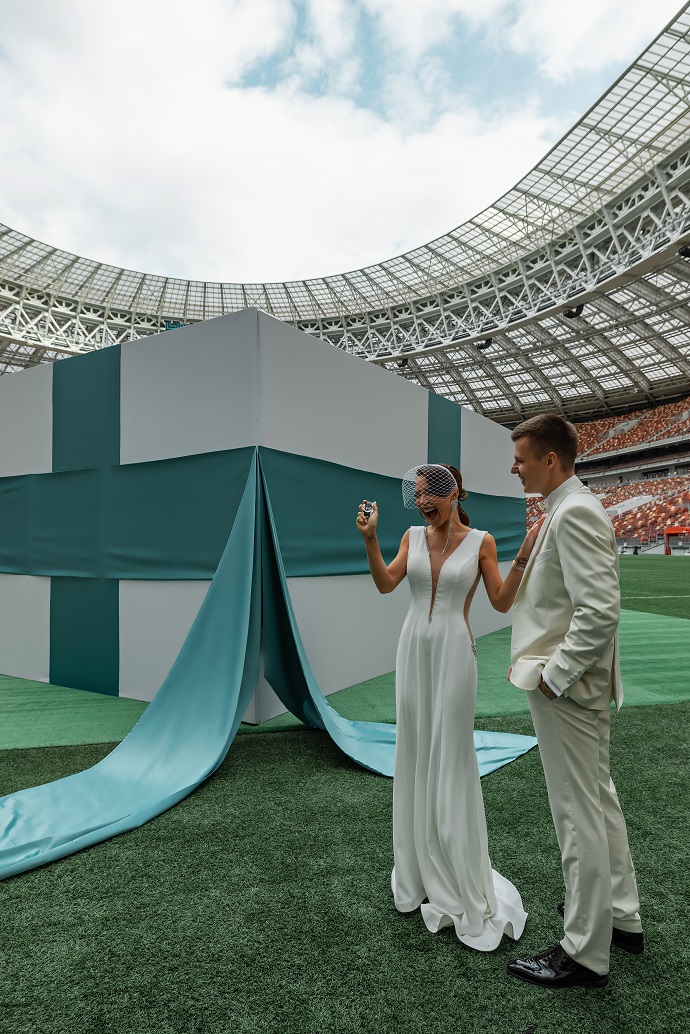 "I thought I was going to shoot. The driver brought me. I did not look at the road and was told not to open my eyes. They changed me into a dress and took me away. It was very cold, my heart was pounding, I thought it was a racetrack. When I opened my eyes, I found myself in a huge field where there is a box. The music played, the countdown started and the box opened. It was a Letique-mobile "- the popular businesswoman shared her emotions.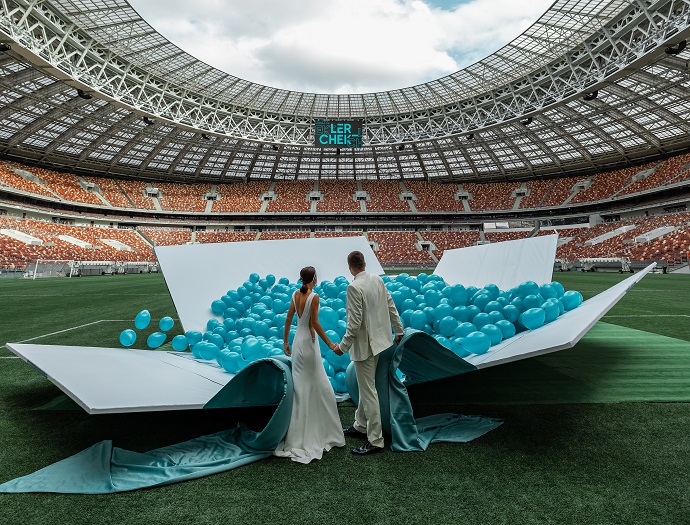 Artem himself admitted that the idea to give a gift to his wife at the stadium came to him many years ago.
– It was in 2010. Leroy and I wanted to go to football in Luzhniki, but then tickets to the championship were very expensive for us. And now, after 10 years, I have closed the entire stadium to make a surprise. Everything in this life is possible, so dream, work and everything will work out! – said Artyom.
It should be added that in order to achieve the Letique corporate color, the car was coated with a special compound. Bentley with such painting is the only one in Russia, and certainly the most recognizable.
Valeria Chekalina herself has long dreamed of a unique car, but she could not even imagine that she would receive a valuable gift in such an environment and atmosphere.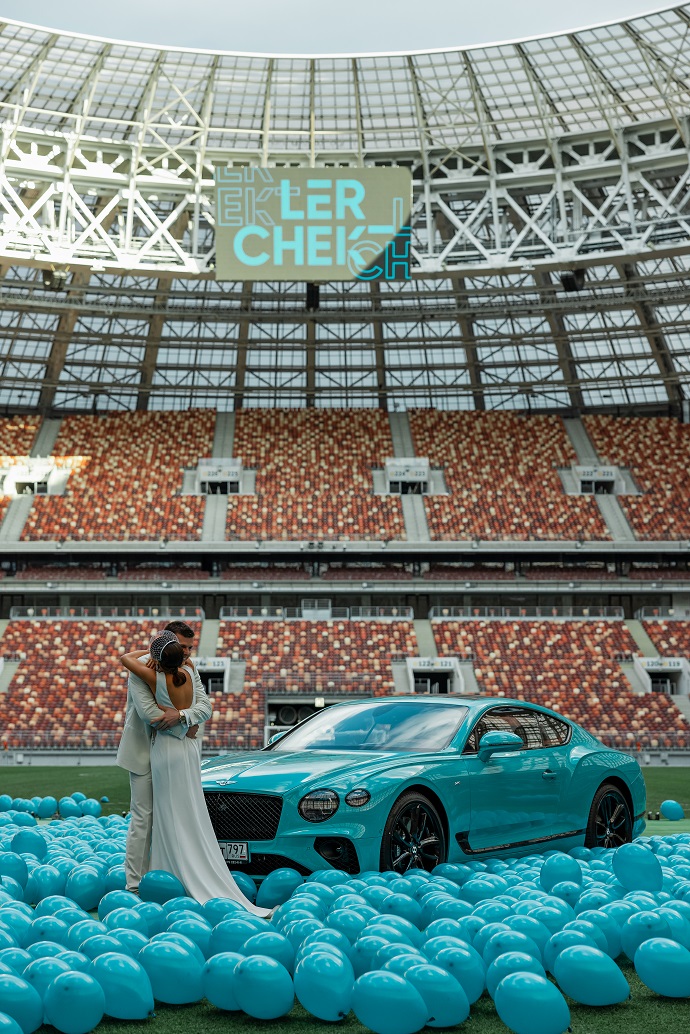 Article Categories:
Show Business