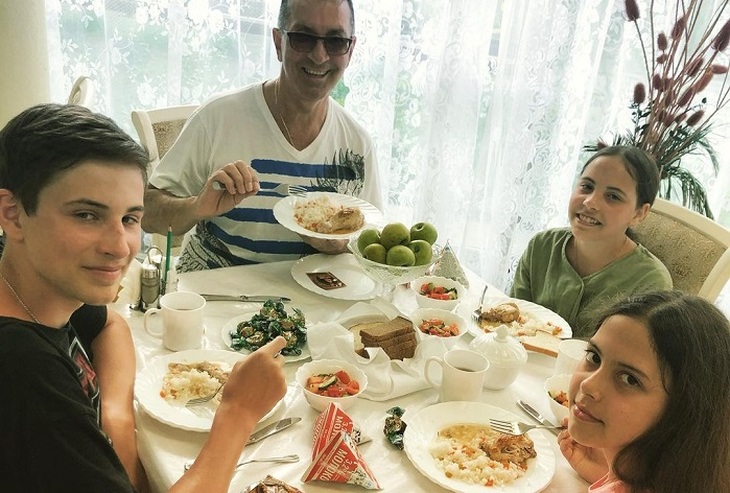 Alexander Buinov is not very similar to his grandfather, but meanwhile the artist has three grandchildren. He told us about their successes.
– My granddaughters Daria and Sophia Buinovs (11-year-old twins. – Ed.) study in a normal ordinary school, in the fifth grade, says Buinov. – And the grandson Alexander Buinov is a cadet, moved to the 9th grade. He is a head taller than me, under two meters in height.
For the singer, according to him, the most important thing is the physical development of the grandchildren. Therefore, he is glad that they are all friendly with sports.
– I remember how I stopped by to visit them and asked to see the diary. Most of all I was interested not in the A's in all subjects, but in the success in physical education.
The worst thing for children, according to Buinov, is the dependence on phones, computers and other gadgets. They are time consuming and not always useful.
– All this technique I call in Russian colupators, – the artist smiles. – Still, they sit in these colupators, even when they go to visit each other, for their birthday. My grandchildren, fortunately, do not have a painful attraction to them. Sasha, for example, is engaged in wrestling, football, basketball. This is more important to him. And the colupator can only get it as a reward for good behavior.
At the same time, Alexander does not think that his well-known surname somehow interferes with his grandchildren in life:
– We didn't talk about it with them, but it seems to me that they don't bother – the name is good. If only everyone carried it with dignity!
Fedor Grigoriev.
Photo: INSTAGRAM
Article Categories:
Show Business