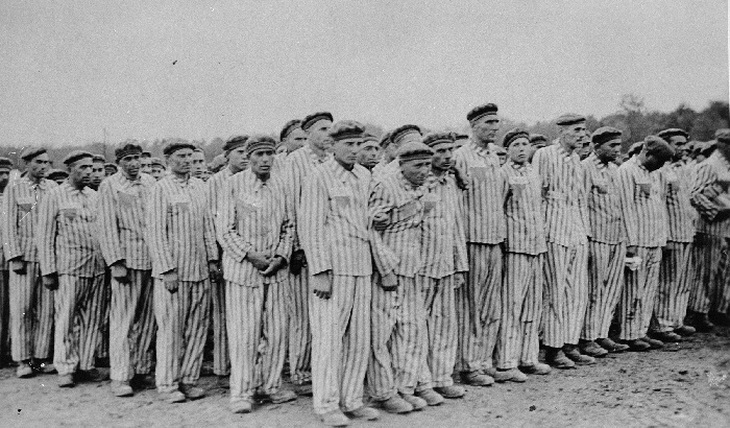 At the end of the war, the Western allies sought to make peace with the defeated Germany in order to throw it back to fight the USSR. For this, a campaign was carried out to prevent the growth of anti-German sentiment.
The Daily Mail published startling testimonies of British pilots who were sent not to special camps for Western prisoners of war, but to Buchenwald. After their release, they were ordered to remain silent about what happened to them in captivity. The pilots were told that the story of sending captured British and Americans to death camps could prevent the conclusion of a peace agreement with Germany and turn the Western public against the Germans.
So the 168 pilots who survived their stay in the concentration camp were ordered by the governments of the United States, Great Britain, Canada, New Zealand and Australia to forget what happened to them. The grandson of one of them, Mike Dorsey, convinced his grandfather and his associates to record their memories on camera. The veteran talked about how they parachuted over occupied France and the traitor betrayed them to the Gestapo, receiving 10 thousand francs for each. They were sent for interrogation to the Parisian torture chambers of the Gestapo. There they were told that they were terrorist pilots, not prisoners of war. Therefore, they were thrown into Buchenwald. Upon arrival at the death camp, the guard announced that it was possible to free oneself from it only in the form of smoke from the crematorium.
And so, when the pilots were released, the first thing they heard was the command to keep silent about the death camps. One American pilot was told that there were no Americans in Buchenwald, and he simply did not understand where he was. The public was told that only Soviet soldiers were sent to death, and the Germans treated the Western allies with nobility.
American Joe Moser, upon his dismissal during an interview at the headquarters, let slip that he was sent to a concentration camp, to which he heard: "No, you were not sent there, there was not a single American in the concentration camps." Moser recalled that the chimney in Buchenwald was smoking around the clock, but the Nazis did not have time to burn the dead …
Radio operator Chasten Bowen recalled how he, too, was ordered never to talk about the concentration camp. But after two months of torment in Buchenwald, he and his comrades lost half their weight and gradually died of hunger. They managed to escape by transmitting, with the help of the doctor, information about their imprisonment at the air base. And the German command ordered them to be transferred to a prisoner of war camp, which, according to Bowen, looked like a country club compared to Buchenwald.
Nikolay Ivanov.
Photo: WIKIPEDIA.
Article Categories:
Interesting