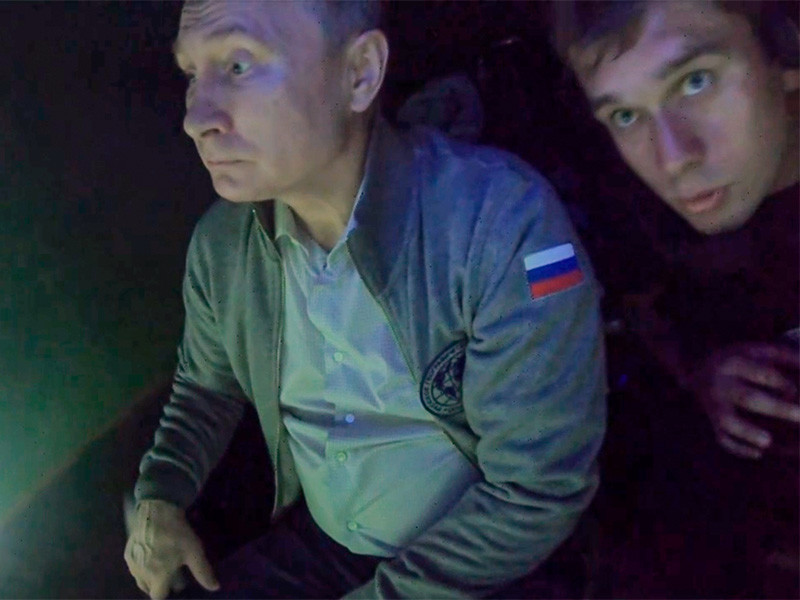 Press service of the President of Russia
The personal pilot of Putin's bathyscaphe, Sergei Fokin, is a dollar millionaire. This is stated in the investigation of "Broom". In addition, Fokin is a relative of one of Putin's "friends."
As the journalists found out, Sergei Fokin owns a 126-meter apartment in the elite residential complex "Vorobyevo Family House" in Moscow. The market value of the apartment is 145 million rubles. Fokin has an "estate" in the corporate settlement of the Rossiya bank, which can be called a "pocket" bank of Vladimir Putin and his friends. At the same time, the official annual income of the pilot Putin, with whom he studied the depths of the sea, is 377 thousand rubles a year.
Fokine also has his own business. He is a co-founder of several companies, the annual total net profit of which is about 1.5 million rubles. Thus, the Sporting Academy company is engaged in renting sporting goods, Ama-Print and Print – printing, Smartfilm – in the production of films. Fokin bought the last company from businessman Dmitry Chezhia, who also owns a stake in Leader LLC, which earned 432 million from Gazprom Transgaz St. Petersburg on IT state contracts. And the general director of this state-owned company is the father of the pilot Putin, Georgy Fokin. Fokin Sr. earns in the structures of "Gazprom" about 30 million a year and has, according to the publication, a residence permit in the Dominican Republic.
Sergei Fokin also did business with media manager Eduard Raikin, who worked in the structures of billionaire Yuri Kovalchuk.
Previously, Sergei Fokin, according to journalists, worked at the NTV-Plus TV channel, and now he is employed at the Ministry of Defense. There, Fokin holds the post of deputy head of the Expeditionary Center of the military department for interaction with the regions. In addition, Fokin is the executive director of the Center for Underwater Research of the Russian Geographical Society and is listed as one of the founders of the St. Petersburg Youth Army.
Vladimir Putin dived three times with Fokin to the bottom of the sea: in 2013 they examined a sunken frigate, in 2015 – antique amphorae, and in 2019 – examined a submarine from the Second World War.
Earlier, the "Project" edition reported that the pilot of Putin is the great-nephew of Yuri Kovalchuk.
Article Categories:
Politics