Elena Blinovskaya is just a master of making money out of thin air. On her desire fulfillment courses, she earns huge sums, more precisely, on those who believe in these marathons.
So, thanks to those who want to learn how to dream, a few months ago Blinovskaya celebrated her birthday, spending more than 100 million rubles on this and throwing a party where a good half of the representatives of our show business were invited.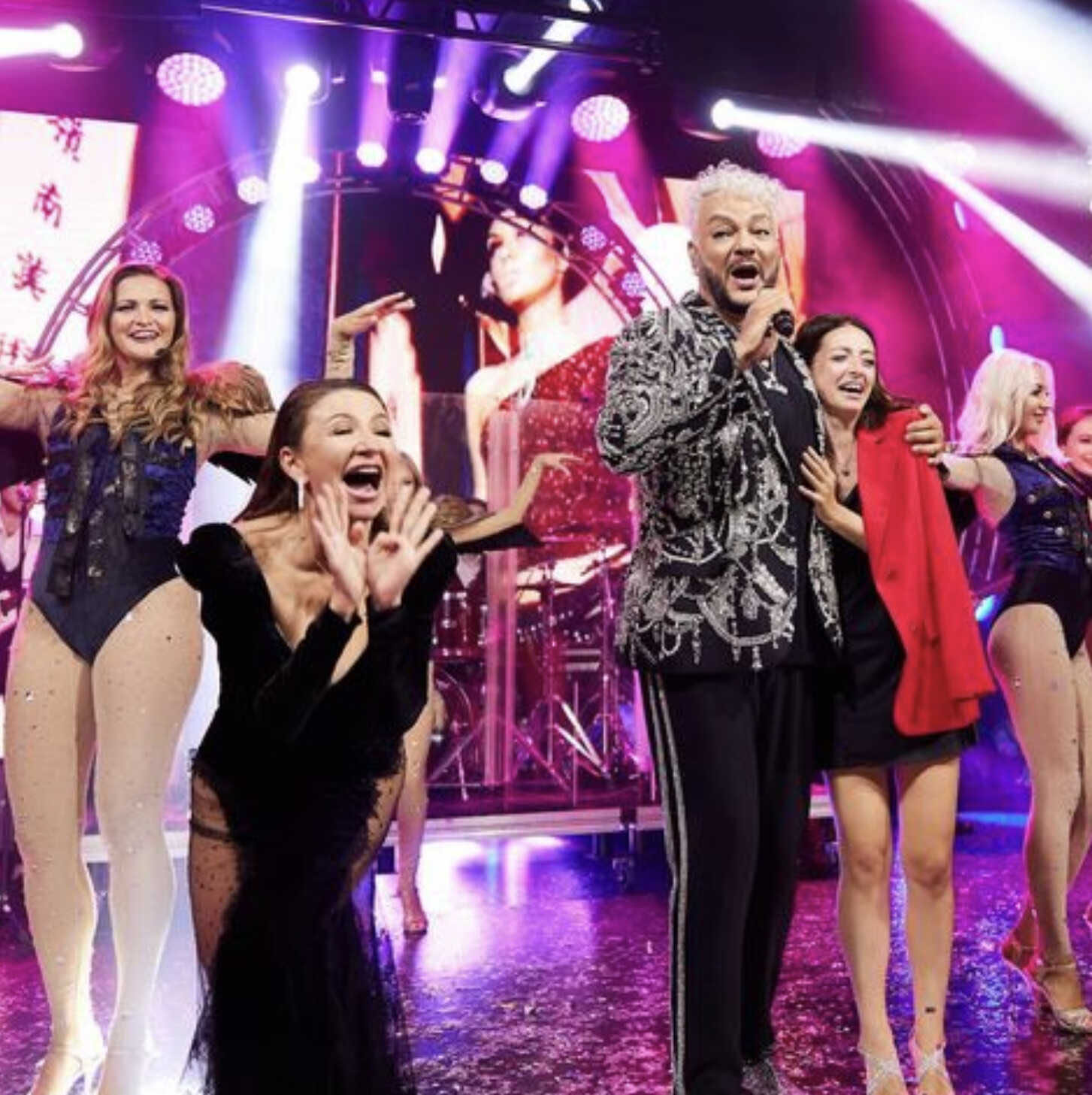 Well, now the enterprising Elena decided to broaden her horizons and fill her pockets tighter, having come up with a new marathon with a specific name "Conception". Women who have problems with childbirth are invited to participate in it.
Of course, this is a rather tricky move, because, as a rule, in despair, a person will grab at straws. What the hell is not joking, maybe modern technologies and doctors do not help, and the spiritualized Blinovskaya chakras somehow, via the Internet, will contribute to conception and make hundreds of families happy? Well, there is no doubt that Elena will be able to earn hundreds of thousands of rubles on this marathon.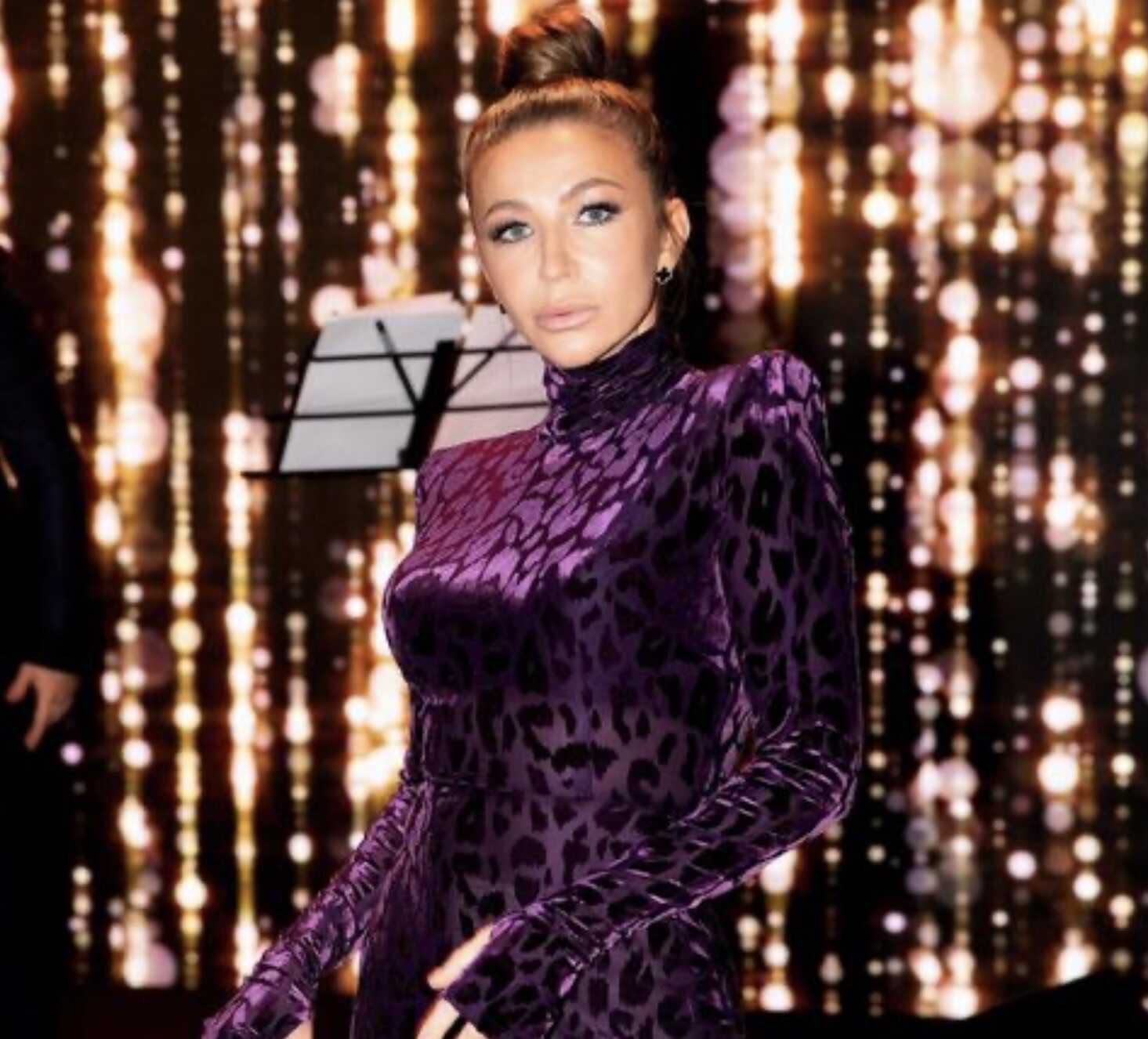 The announcement of this marathon caused a lot of emotions on the network. There is especially a lot of negativity. "And how do you imagine it?", "Conception on the Internet? You think too much of yourself! "," What nonsense? I'm ready for anything for the money! "," Myrrh-streaming courses will begin soon "," Who does she think she is?
One of the women spoke out emotionally that she already had experience with courses from Blinovskaya, which did not help her, but emptied her pocket.
By the way, on the Internet you can find hundreds of positive reviews about Elena's marathons, only it became known that one of the tasks for the participants of these courses is to write an enthusiastic comment on the vastness of the network, after which Blinovskaya conducts a random drawing of gifts among those who wrote a laudatory ode. Cunningly thought up, isn't it?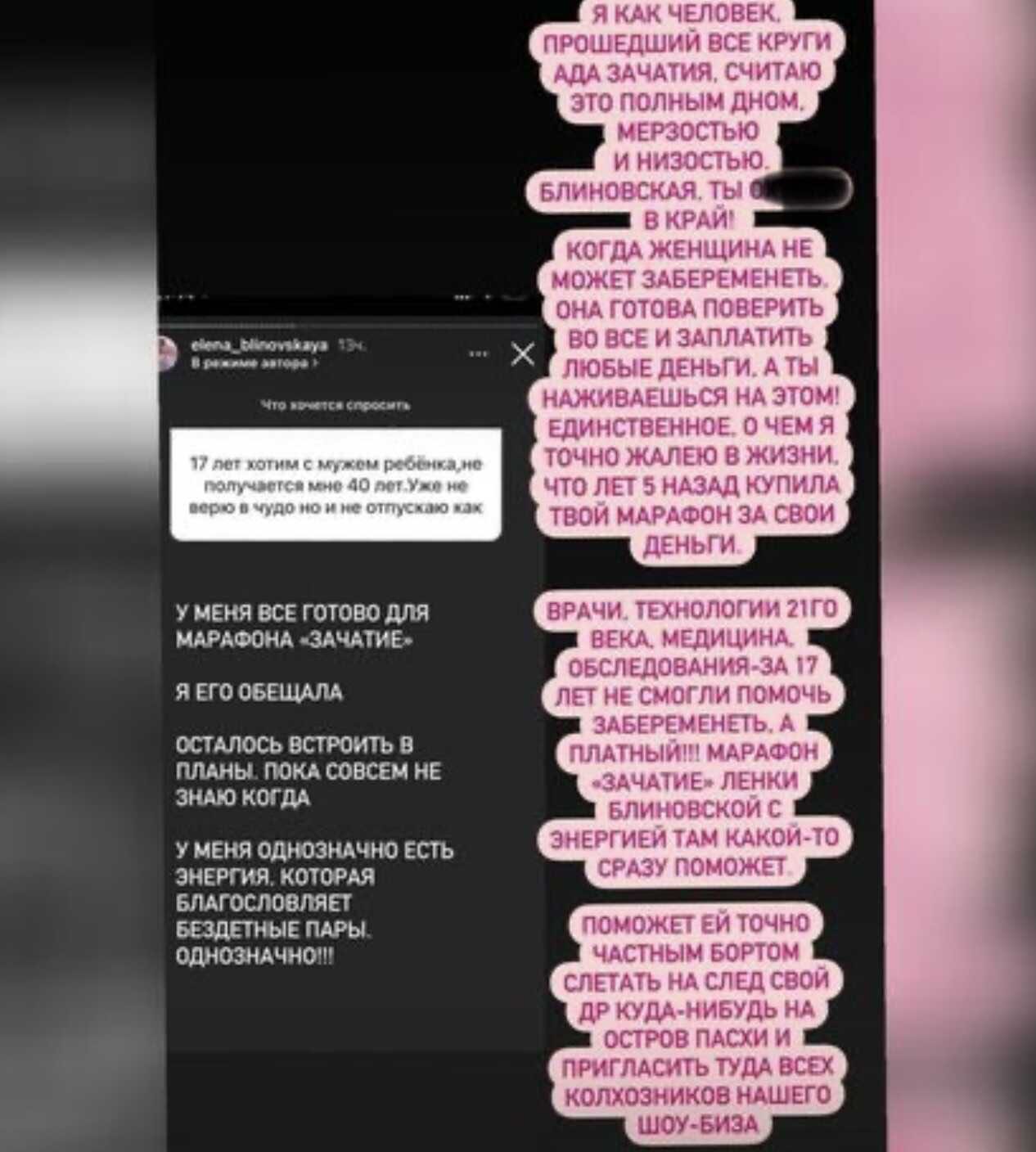 Article Categories:
Show Business