In her apartment in Moscow City, in an hour, Ilona shuddered 30 subscribers, dressed them in swimsuits and underwear of her brand Rich.Bich and went with her team for a jog.
Some of the passers-by took out their phones to take it off first, and someone covered their eyes for their husband and children.
True, there were also those who mistook the girls 'race for a rally, and the Moscow City administration regarded the girls' trick as an immoral act. But the attempts to bring Ilona to justice ended in nothing, since, formally, she and her friends did not commit any laws.
In this way, Ilona, ​​once again, clearly showed her subscribers that in order to increase the coverage on the network, it is not necessary to stupidly perform absurd tasks of challenges, but simply to run around Moscow in swimsuits. It is healthier as well.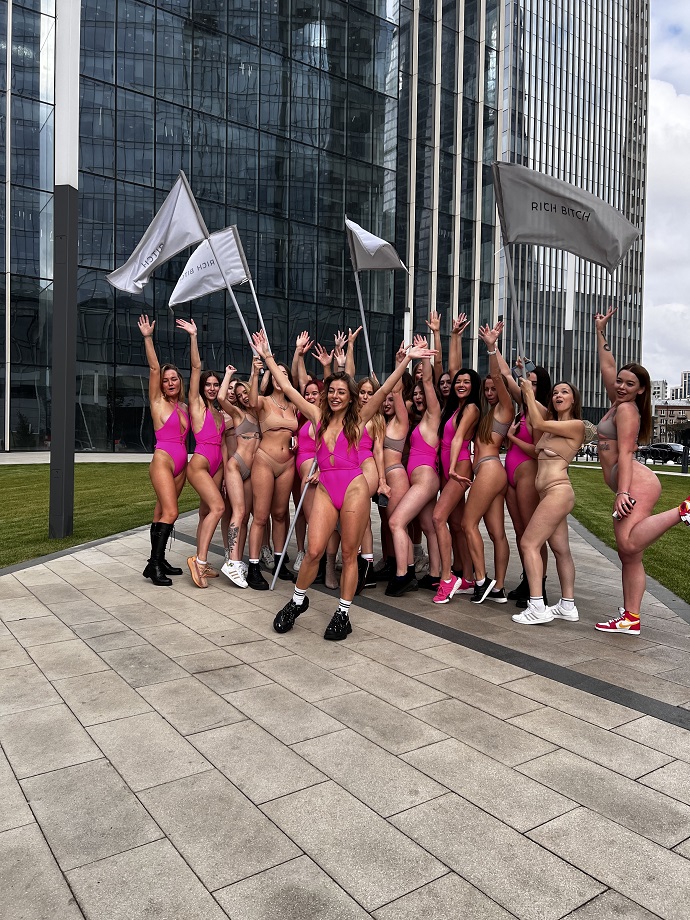 Article Categories:
Show Business