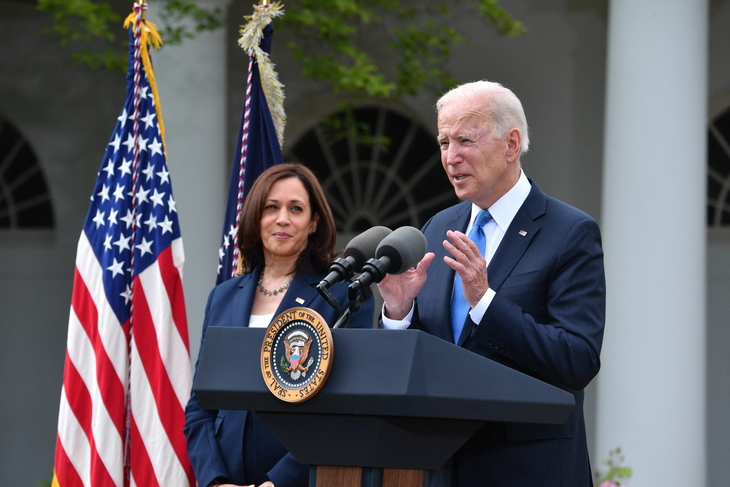 American doctors warn that President Joe Biden's condition has deteriorated markedly during his presidency. But the situation is even worse with the person who should come to replace him in the event of Biden's inability to fulfill presidential duties.
Vice President Kamala Harris's rating fell even lower than Biden's. However, its employees accuse the president of Camila's poor presentation to the public. According to them, he pushed her far into the background.
CNN reports, citing a White House source, that Harris and her aides are disenchanted with Biden, who assigns her the most failed missions. For example, he sent to deal with a completely hopeless border crisis with refugees from Latin America.
Perhaps the antipathy that the president's wife has for Harris, who is playing an increasingly important role, is also influencing. The Biden administration is unhappy with Harris' constant failures in communicating with the American public. In particular, everyone is annoyed by the unhealthy laugh she lets out in irritation, such as the one she made when a television reporter asked her why she did not visit the southern border of the United States for 76 days after the president ordered her to deal with the border crisis. "Why didn't you go to the border?" the reporter asked. "So I also visited Europe," she replied with a perky giggle, instead of setting out a plan for her work. She burst out laughing, and when they started talking to her about the tragic events in Afghanistan. They say that Harris laughs to cover up his hatred of journalists. Harris's behavior looks more and more inadequate, the Americans are perplexed, what is going on in the head of the vice president.
By the way, the amused Harris was blamed for the president's falling rating, which dropped to 41 percent. According to rumors, she is being removed from the ranks of the candidates for the future presidential elections: many admit that she simply cannot communicate with people in confidence.
Nikolay Ivanov.
Photo: AFP / EAST NEWS
Article Categories:
Politics