25-year-old Bella Hadid "made a rustle" at the Met Gala party, appearing in a very sexy outfit. We can say that Bella was only beautiful underwear.
And also a peignoir, stockings. The image was complemented by a large number of accessories – earrings, bracelets. The chest was covered with an appliqué in the form of flowers.
The look was completed with high-heeled sandals.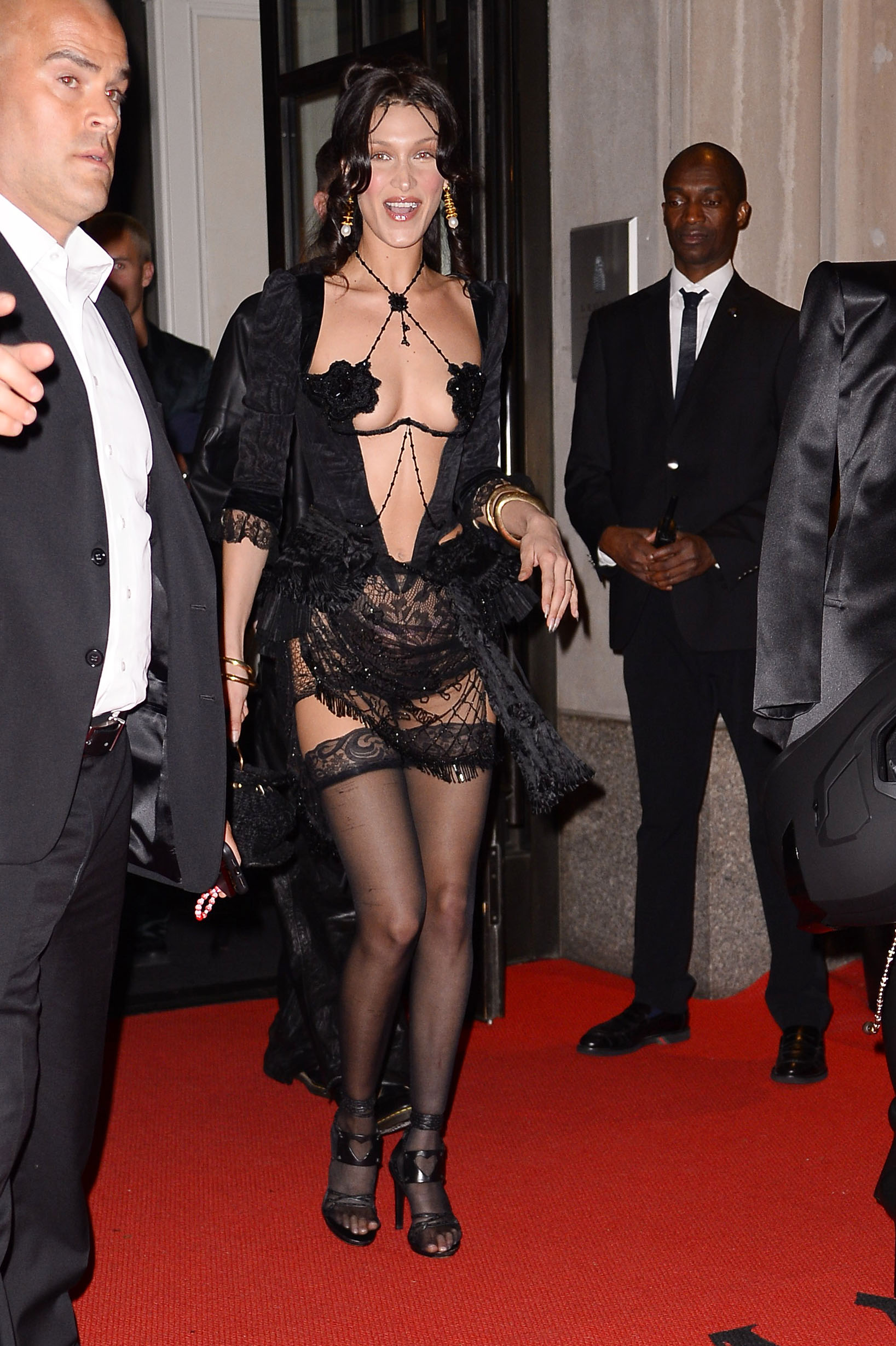 Hadid herself walked confidently along the red carpet, although she clearly understood that she looked like a very, very expensive prostitute.
Well, the Met Gala is not a UN meeting, and you can experiment. A little lower you can put likes or dislikes on the image of Hadid.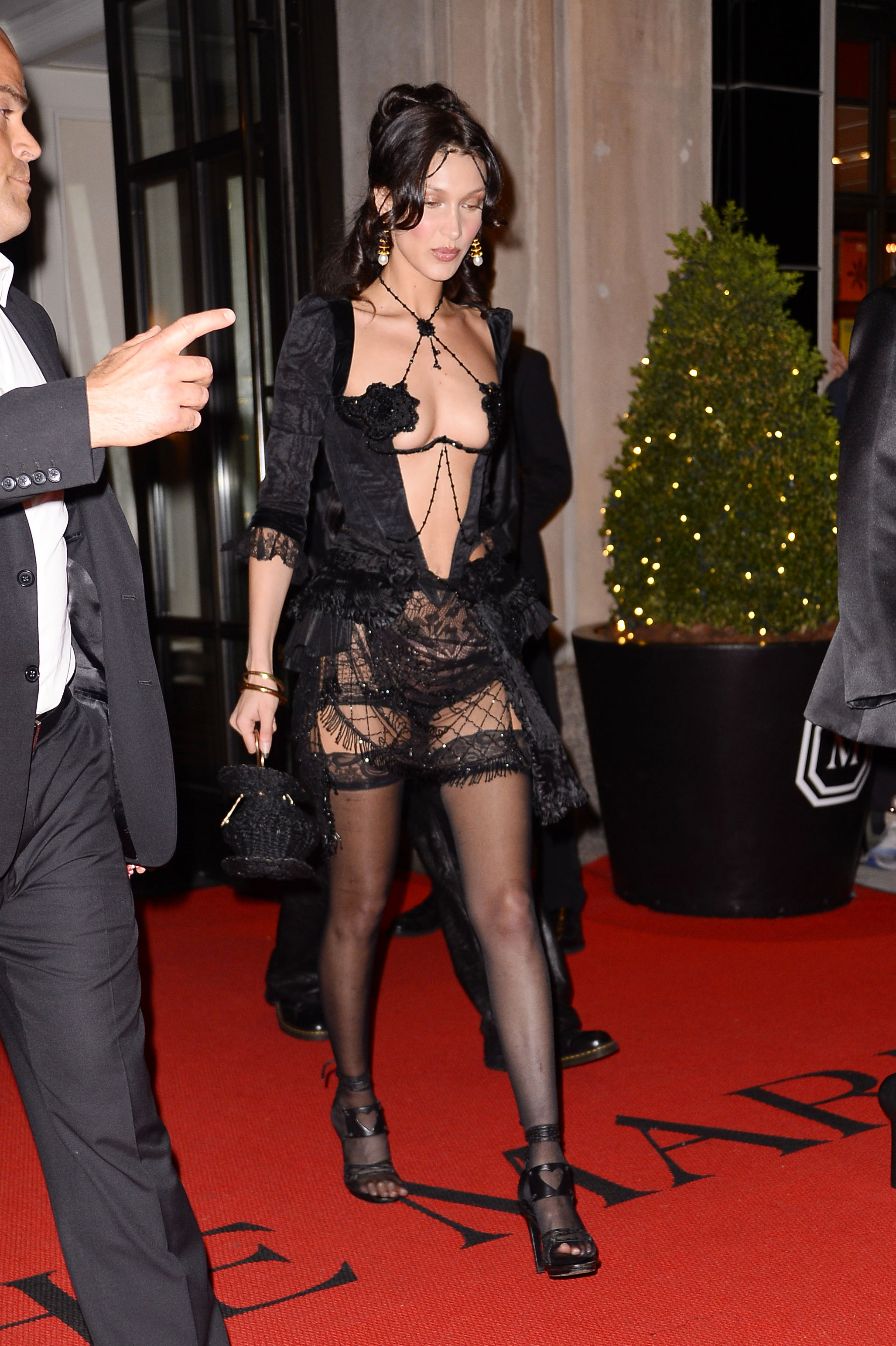 By the way, Bella loves sexual details in everyday life. What are her shorts worth, where the emphasis is on the genitals …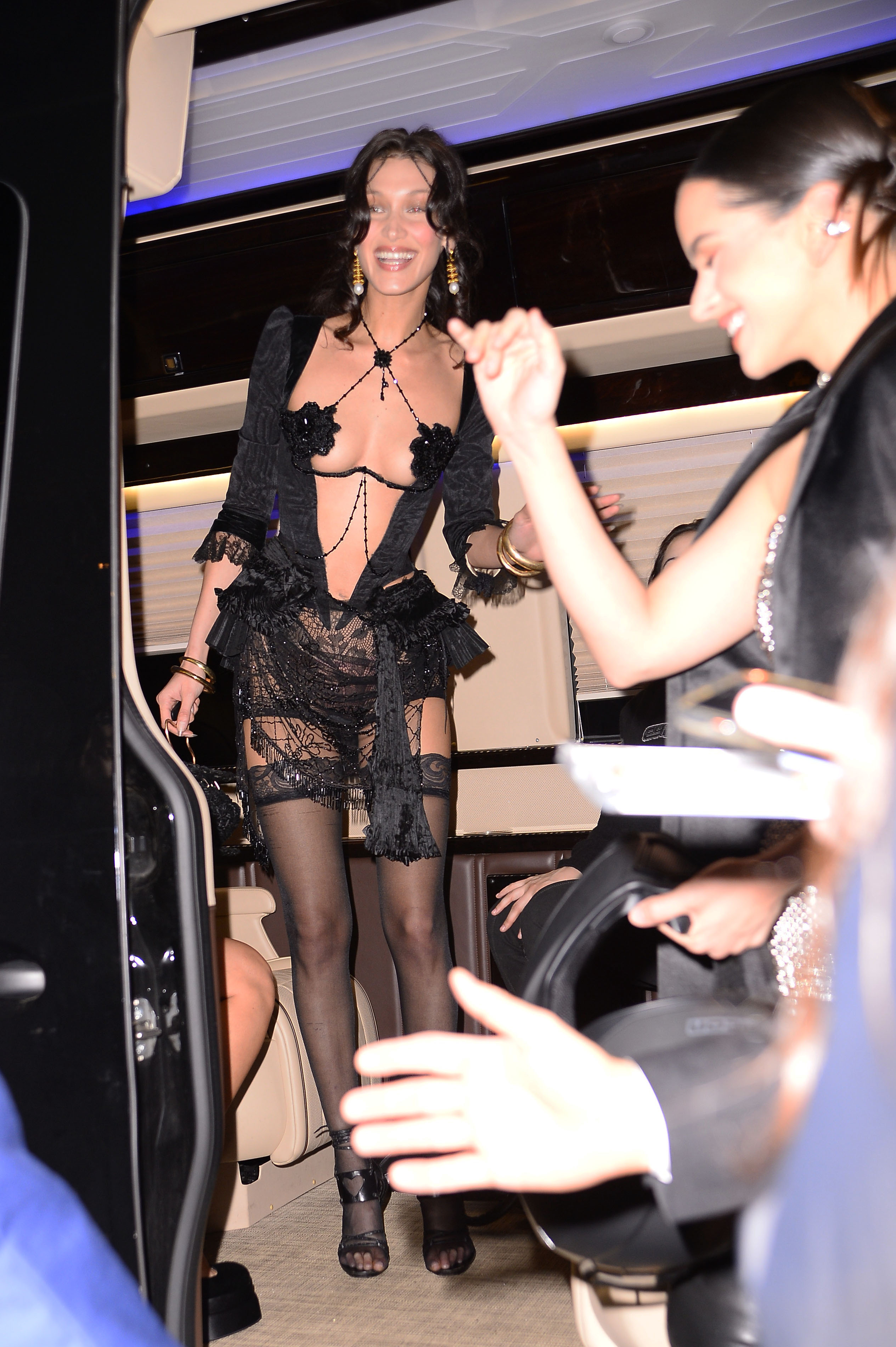 Article Categories:
Show Business