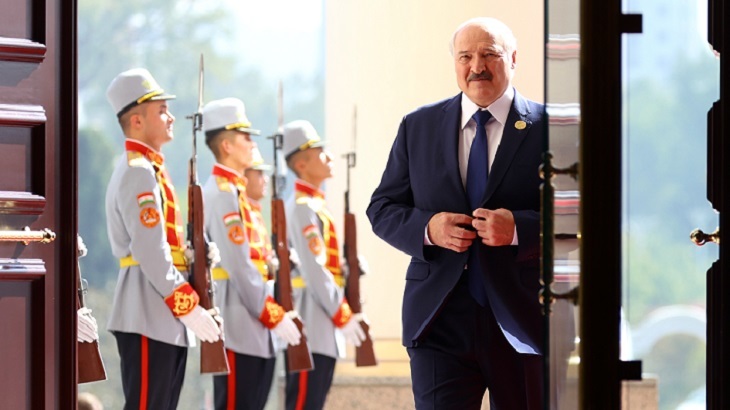 A little over a year ago, humble Belarus turned into an alarming point on the world map.
After the presidential elections, demonstrations swept across the country, one of the main demands of the protesters was the resignation of the old-new president, Alexander Lukashenko. The scenario of the development of events resembled neighboring Ukraine in 2014, when the Maidan flared up there and the country was mired in armed conflicts.
In Belarus, it was possible to prevent such bloody turns. How the country lives today, the correspondent of "MN" found out, having visited Minsk on a business trip.
WHAT ABOUT THE INCOME?
We are going to Minsk by train. A fellow traveler from near Bobruisk complains about … the harvest of potatoes. This year there is so much of it, he says that there is nowhere to go. Local consumer cooperatives are ready to take, but for ridiculous pennies.
"You can't eat so many potatoes yourself," the uncle grieves. – It will be lost, and a lot of work has been invested in it.
She complains that keeping cows is becoming unprofitable: it is more expensive to feed the animals than to buy milk in the store, so the majority no longer keep the horned and potatoes, apparently, next year they will have to plant less.
At night, passengers were not woken up at the border, although before it was mandatory and always.
"This means that rumors about the imminent unification of Russia and Belarus are not groundless," commented the talkative neighbor. – But I am afraid that at least unite, at least not, but little will change in our rural life.
There are indeed talks about the unification of states, and in Minsk too. Most Minsk dwellers do not seek to become part of Russia, they believe that there will be less order. Approximately two out of ten note that "in principle, it makes no difference, let the countries reunite", timidly hope, "maybe the salaries will be Russian." For some reason, in Belarus, many people think that the neighbors' salaries are the envy of everyone, but this is far from the case.
A complex lunch in a Minsk station canteen costs 14 local rubles – a little more than 400 Russian rubles. For this amount, you can have a snack in Moscow eateries with the same complex set. Only in Belarus, food is tastier and fresher.
What about income? The salary, for example, of a janitor (among them, by the way, I did not see a single migrant, the locals work) is 300 rubles. With Russian money – about 9 thousand. If you minus the communal apartment (the amounts in bills, by the way, are slightly lower than the Russian ones), the remainder will be enough for bread, milk, potatoes and pasta. But if the Belarusian janitors are not lazy, then they are recruiting three or four sites. These are three or four rates, respectively, 300 rubles are multiplied three or four times. And already enough for clothes and an interesting vacation.
"OUR CHILDREN"
The most, perhaps, the sad result of the events of a year ago – political views quarreled many: neighbors, relatives, close friends, colleagues … It seems that they quarreled forever. Even artists, including famous ones, are so much so that performers of popular groups who are "against Lukashenka" categorically refuse to perform on the same stage with those who are "for him".
For example, Leonid Bortkevich, the velvet voice of the Pesnyary group, was an open supporter of the president, and a year ago he gave interviews in support of him. When the singer died in April of this year, some of his colleagues did not even come to say goodbye to him, sending an SMS message to a common friend with offensive epithets to the deceased. Precisely because he was a Lukashenkaite.
"The Belarusians as a nation as a whole are hospitable, kind, tolerant, it's not clear where such hatred and anger suddenly come from," comments Marina Fomina, a journalist from Minsk TV. – A year ago, during the days of protest rallies, it was as if a mass insanity was found at people, not at all, of course, but at some for sure. One story is very indicative in this sense. In those days, Alexander Lukashenko arrived at one of the factories. He has been traveling all the years that he has been working in his position. Moreover, it often goes not through the central entrance of the enterprise, where everything is ready for the arrival of the president, but literally through the backyards … And there, for example, there is a mess, dirt, some kind of violations. Well, it goes to the bosses on the first day. So that time, he came to the plant, and the hard workers began to chant: "U-ho-di!" In the sense from the post of head of state. Not a single muscle on his face twitched! This is the president's composure! Quite recently I went to the same plant, talked to the workers behind the scenes. They admitted that they were very ashamed of being shouted at him. They looked like naughty children … Despite the fact that this trick had no consequences for them. Lukashenka is a wise man and understands: the people were cheated – provocateurs went … Fortunately, the president's security service works great: it was the provocateurs who were identified and … punished. Some were sent to prison, others were expelled from the country, or they themselves fled. It is reliably known that among the troublemakers there were also citizens of foreign states.
BLONDE WITH FLAG
Svetlana Agarwal is well known to the Belarusian audience as an original performer of folk songs: she sings Belarusian songs in … Indian, and Indian songs in Belarusian. This mix of two cultures was made possible by the exotic marriage of a bright blonde. Back in the early 90s, she met a student of the Belarusian Polytechnic University, he came to study from India. Feelings flared up, got married. A Belarusian-Indian family lives and works in Minsk, and they visit their husband's homeland.
During the events of a year ago, Agarwal was recognized by the whole country. Along the most disturbing streets of Minsk, where revolutionary sentiments raged and an aggressive crowd chanted anti-government slogans, a fragile blonde walked with … the national Belarusian flag. The flag is still a symbol of state power. And then Sveta Agarwal was hit hard by the aggressive crowd.
– And stones flew after, and insults, and curses, – she recalls.
Belarusian newspapers published a photo of her, and later even posters were placed in the streets: a fragile blonde with the flag of Belarus as a symbol of those troubling days. Although Svetlana did not aspire to symbols.
"It was neither a PR on my part, nor a political action," she told us. – As an artist, I am, in principle, far from politics. But what is happening on the streets painfully reminded me of Minsk in the early 90s. My future husband and I, and he, I will remind, an Indian, could not calmly walk through the city. Because my beloved adored city was flooded with nationalists, there were skinheads, aggressive, attacked, beaten … It's scary to remember! Any citizen walking peacefully could be robbed and beaten in the street. They raided apartments, no locks were saved. And what does Minsk look like today! It is a city with one of the lowest crime rates in the world! The police work very well. Whose merit is this? Isn't it the president? Surely, as a politician, he has his own mistakes and flaws. Perhaps I am reasoning naively, in a feminine way, in a simple way. But it is just ordinary people who would have had to suffer if they had not succeeded in extinguishing the revolutionary flame of the past year in time.
Victoria Kataeva.
Photo: RIA Novosti.
Article Categories:
Politics