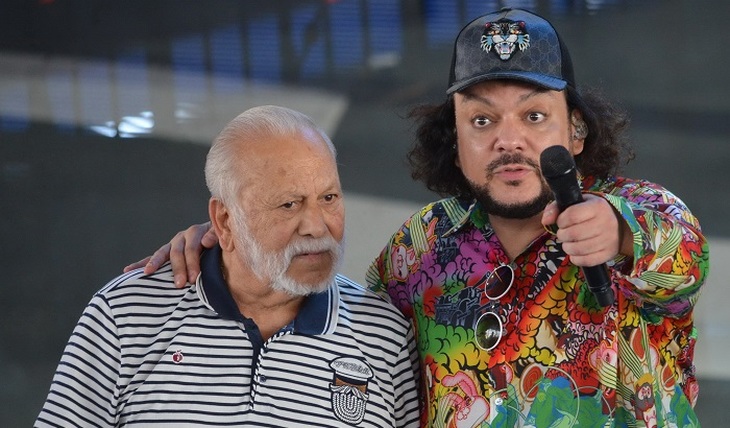 88-year-old Bedros Kirkorov recently, as they say, in plain sight. True, the reason for this is not at all happy. An elderly man is often seen at the funerals of famous people …
Bedros himself explains that he comes to say goodbye to close friends, and this is certainly worthy of respect. However, on the other hand, the time is now very difficult, the ill-fated virus is walking around. The artist is already under 90. So wouldn't it be better for him to be careful and avoid public events?
They say that Philip Kirkorov is very unhappy with such an activity of his father. In addition, he comes to the funeral and commemoration in the company of some strange characters, one of whom – the singer and parodist Alexander Matveyev – not so long ago declared himself the illegitimate son of Bedros. All of this strains Philip. However, Bedros does not heed his son's requests and now, as they say, he calls Matveyev himself and asks to accompany him at various events, including mourning ones. All this is fraught with a scandal in a noble family …
Andrey Knyazev.
Photo by G. Usoev.
Article Categories:
Show Business