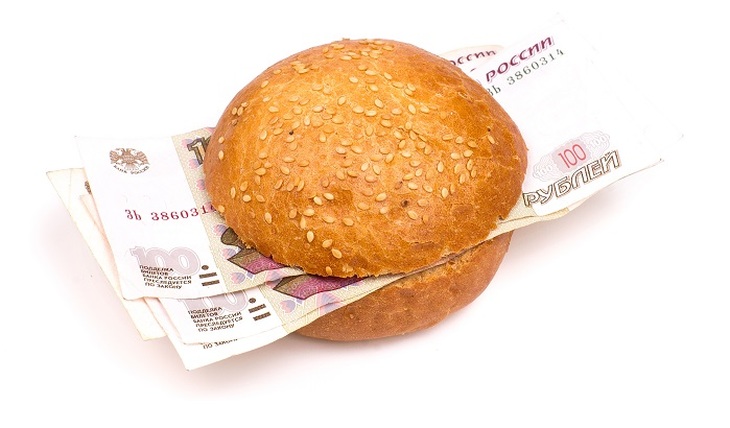 Experts warn: the assortment in stores, as in the 90s, will be reduced to the simplest black and white, but bread will still rise in price.
The fact that bread – the most important food on the table of every family – will not disappear from stores, market players confirm. However, Alexei Lyalin, president of the Russian Union of Bakers, believes that in the event of negative forecasts, we can slide back to the level of the 90s, when the store sold only white and black bread without frills.
It is clear that we cannot avoid a rise in prices, because logistics has changed, the cost of ingredients has increased, and there is a problem with packaging. But bakers also complain about the inconvenient and sometimes impossible conditions for granting state support. The authorities have now allocated 2.5 billion rubles to support the baking industry. Only now the producers are physically unable to receive a subsidy. To do this, the company must provide a certificate of zero debt, and this is almost impossible.
The state is also introducing a moratorium on increasing selling prices. According to the deputy chairman of the Russian government for agriculture, Victoria Abramchenko, the allocated subsidy will help to keep the price of bread in check.
Bakers shrug their shoulders: how then will they survive in such a situation? If there is practically no subsidy, how can they keep the prices of their products? So they come to the conclusion that you need to get away from the diversity of the assortment. It will be easier to produce loaves of white bread and black loaves, this is the cheapest production.
By the way, according to Aleksey Lyalin, this money has not yet been seen in the regions, although the authorities say that the subsidies have already been sent to the regions. We have already forgotten the valuable recipes for delicious bread products: wonderful sitniks, French bagels, which were produced in Soviet times, disappeared in the 90s. Now we may gradually lose the assortment of products that are still in stores, and we will be content with white loaves and black loaves, and, bakers warn, even the quality of these cheapest types of bread may decline in the face of a shortage of raw materials, ingredients and financial difficulties of the sector.
Evgenia Kuznetsova.
Photo: ADOBESTOK
Article Categories:
Economy