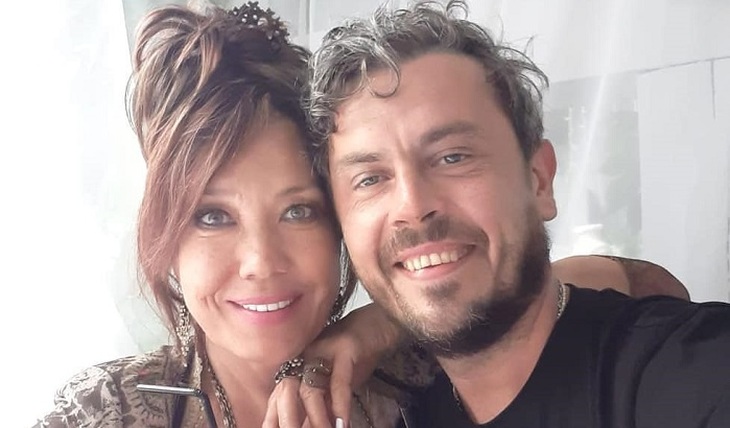 The 57-year-old singer got married for the first time last year.
Her chosen one was businessman Alessandro Lorte, who is 16 years younger. Recently, the lovers celebrated the first anniversary of their acquaintance …
– All this time we do not part, – shares Aziza. – True, Alessandro has already flown to Italy a couple of times: he has dual citizenship, and he can move freely, but in our covid times they don't let me out. But in the summer we plan to apply for a family visa, then I hope to fly. Although I, as a wife, can apply for a residence permit.
Now the star of the 90s lives with a young husband in Sergiev Posad near Moscow. But in Italy, more luxurious real estate awaits her.
"We have an apartment there on the seashore," says the singer. – Although we are not millionaires, we have enough funds.
And what does a young husband earn when he needs to match his famous wife?
– Now he is my director – explained Aziza. – Deals with everything, including accounting and my finances. I completely trust him, although I know that all happiness is of course. But for now I'm happy.
The singer understands that it would be nice to strengthen this happiness by the birth of heirs. Aziza resorted to different methods, but still no result. And now she decided on drastic measures.
– She herself suggested to her husband: since I have already left the childbearing period, let's set up a small harem – we will take home a couple of young girls, they will give you children, and I will raise them.
According to Aziza, the husband is still thinking about this original proposal.
Ivan Popelnyukhov.
Photo: INSTAGRAM.
Article Categories:
Show Business