Even before the start of this action, all bookmakers agreed that Ukraine would definitely win, although it was difficult to call its musical number outstanding, but who cares.
It is noteworthy that the Ukrainians received 12 points from only 5 countries, and this, of course, Poland, Lithuania, Latvia and Romania with Moldova.
Ukraine itself diligently "licked" one of its main assistants in the confrontation with Russia, Great Britain, but those, somehow, did not think about solidarity and did not give anything at all to the fraternal Ukrainian people.
And if in the vote of the judges Ukraine did not get enough points, then after the so-called audience vote, it confidently became the winner. They were given first place in 2016 "For Crimea" and now "For Donbas".
If anyone does not know, then Ukraine was represented by the Kalush Orchestra with the song Stefania, but this is not particularly important, since this year a dumb Ukrainian would have won, just coming out with a poster "Help".
By the way, immediately after their victory, the musicians asked to help the Azov fighters dying in Mariupol, and so that this call would not be considered political, which, as it were, is prohibited at the competition, they said that this was a humanitarian call.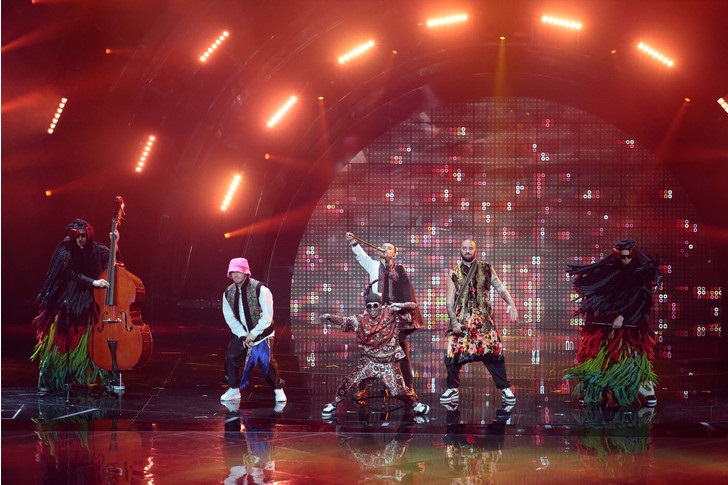 Well, in order to give some idea of ​​those who have performed at this competition, a few photos of other participants on the following pages.
Article Categories:
Show Business