Singer Asti, she is Anna Dziuba, tried not to comment on what was happening between her and her former duet partner Artik. Recall that the artists recently announced that they would stop working together. Anna Sedokova, who has known Artyom Umrikhin (Artik) for almost 15 years, spoke about the state of the singer …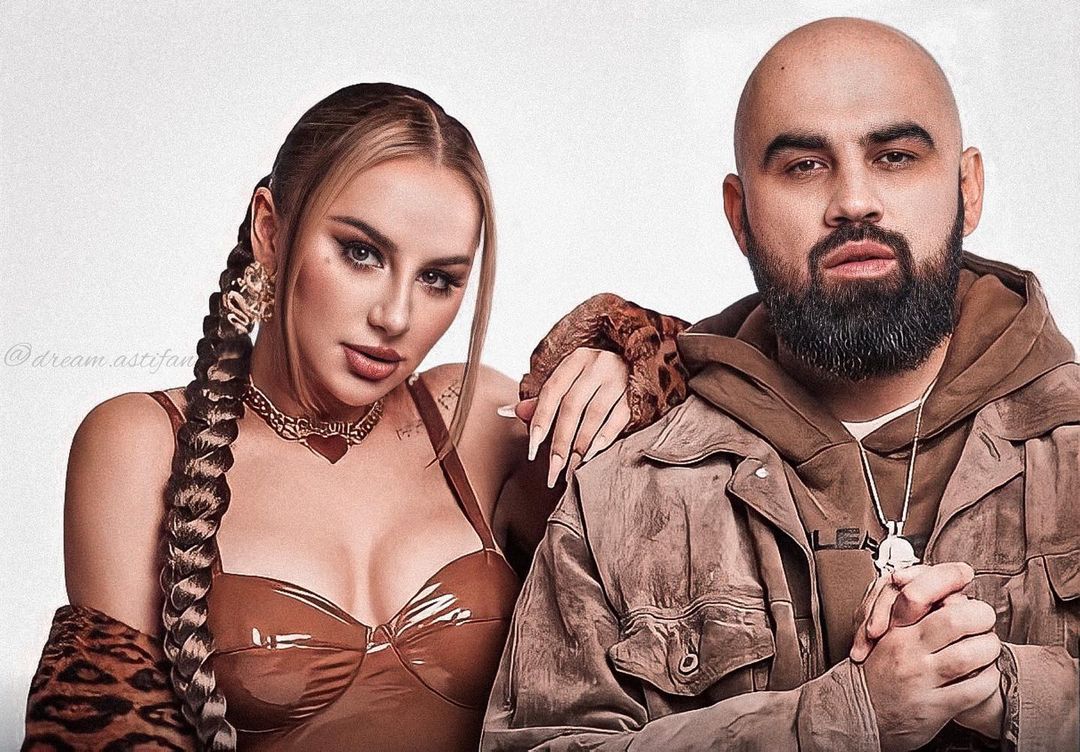 Asti was silent. There were only rumors that the reason for the breakup of the group was the jealousy of her husband Stanislav Yurkin or the desire to go on maternity leave.
In any case, everything remained on Asti's page as it is.
But late last night, Anna decisively removed all the frames (or temporarily hid them) and left only one.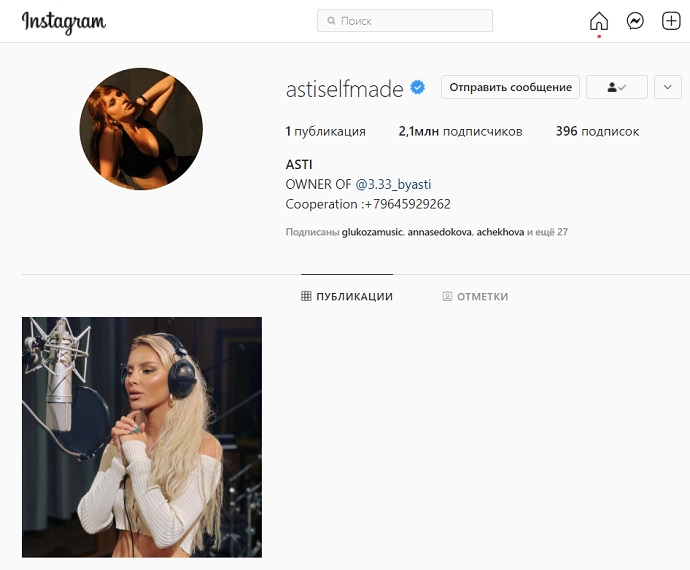 In the photo, Asti poses in a new image – with long white hair – near the microphone. The singer did not sign the frame.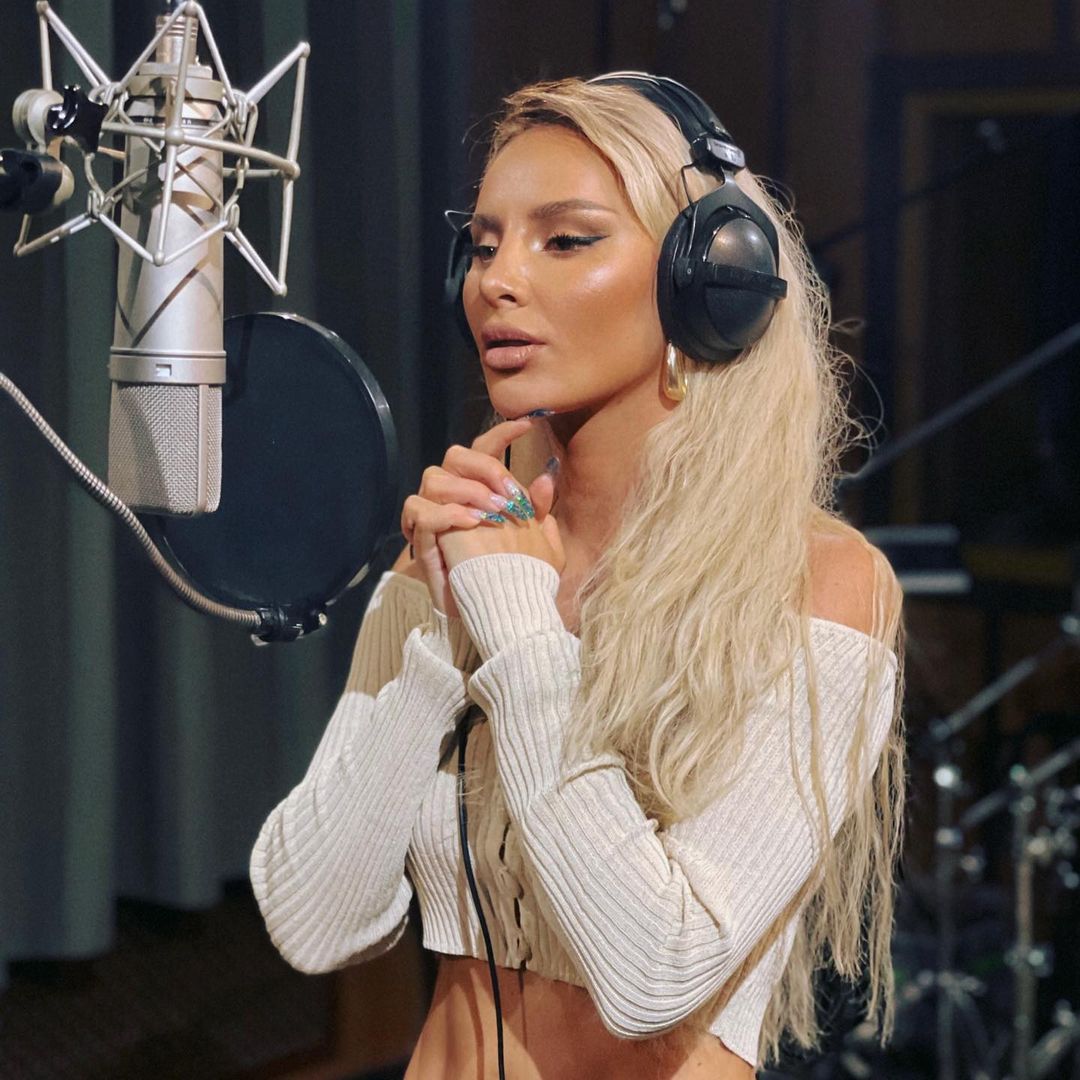 It is worth recalling that Asti was already a blonde, but apparently it was a temporary makeover for the red carpet.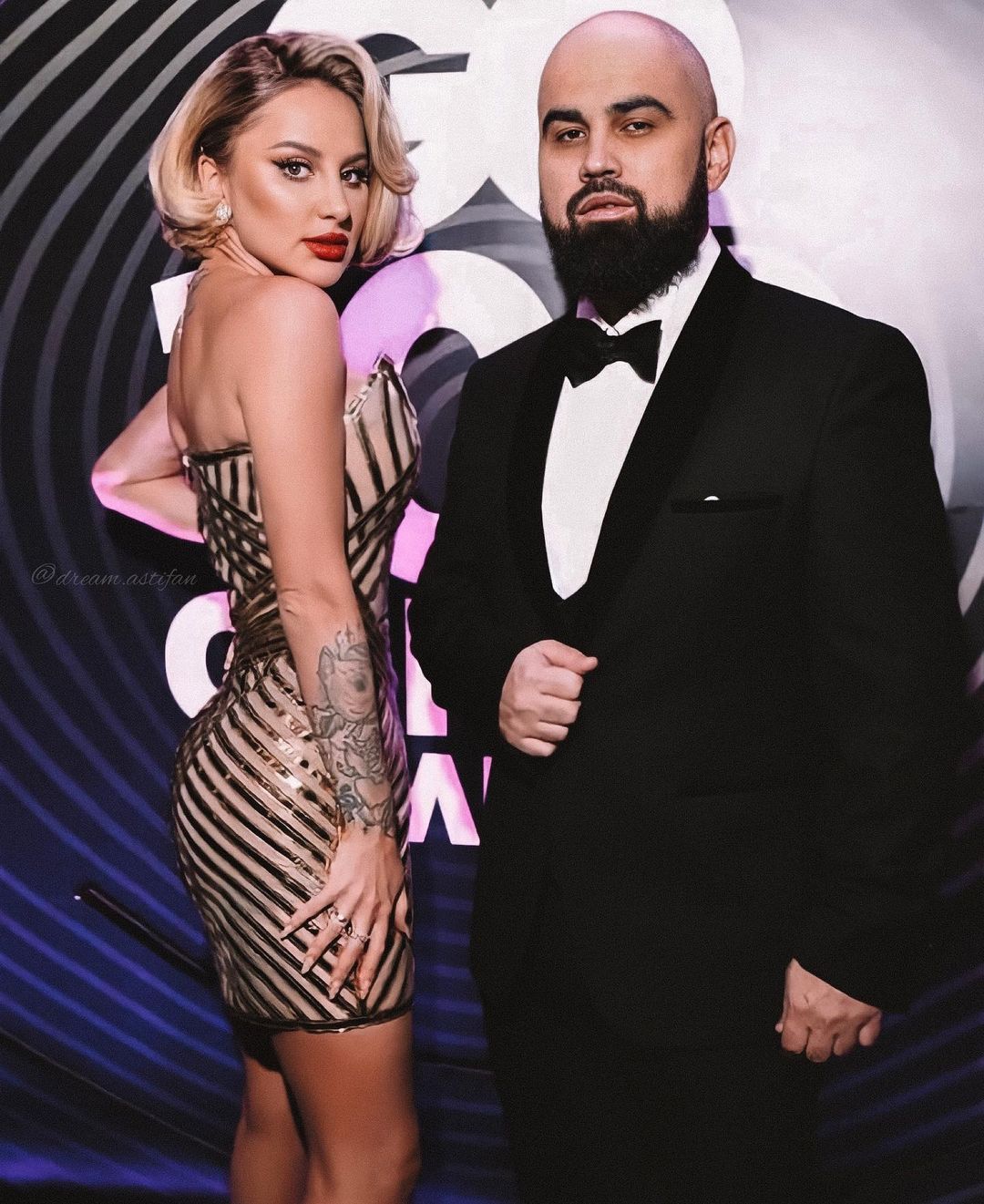 The opinions of the fans differ, some say that Anya and Artyom had a big fight, while others are sure that this is a PR move, as a result of which Asti will become a solo performer, and Artik will remain her producer.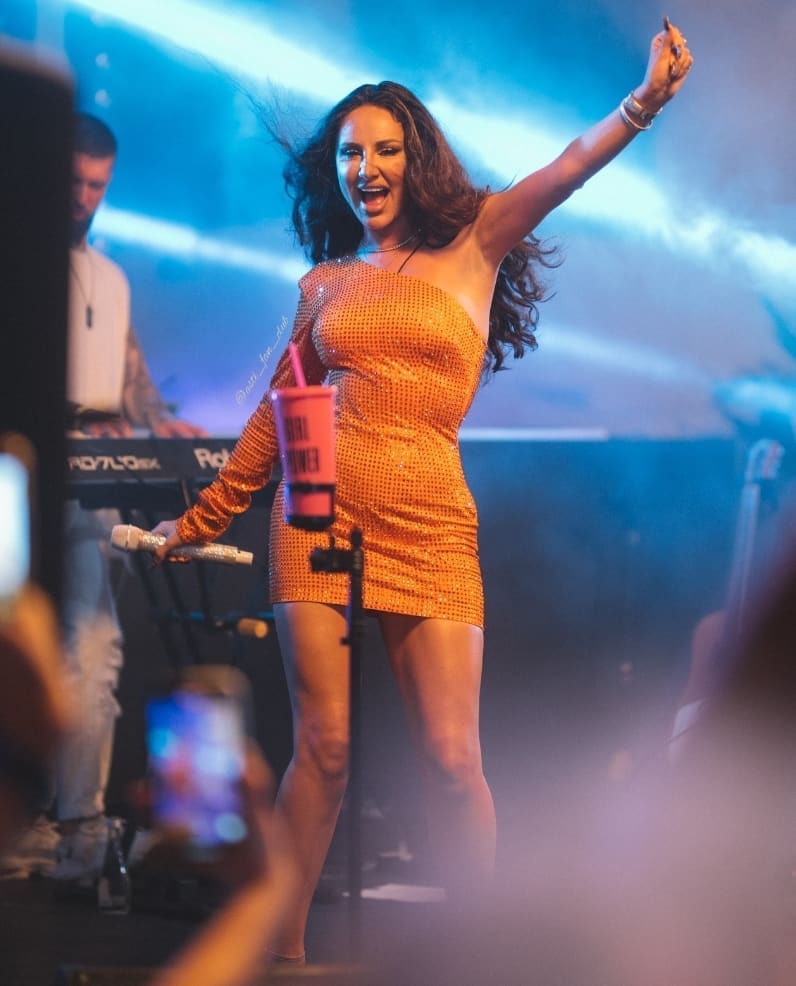 In continuation of the news, we also suggest recalling the very first erotic photo shoot of Asti (Anna Dziuba) for the XXL men's magazine, which was released in November 2013. In the photographs, Asti, who has recently arrived in Moscow from Kiev, poses in the form of a sexy Snow Maiden.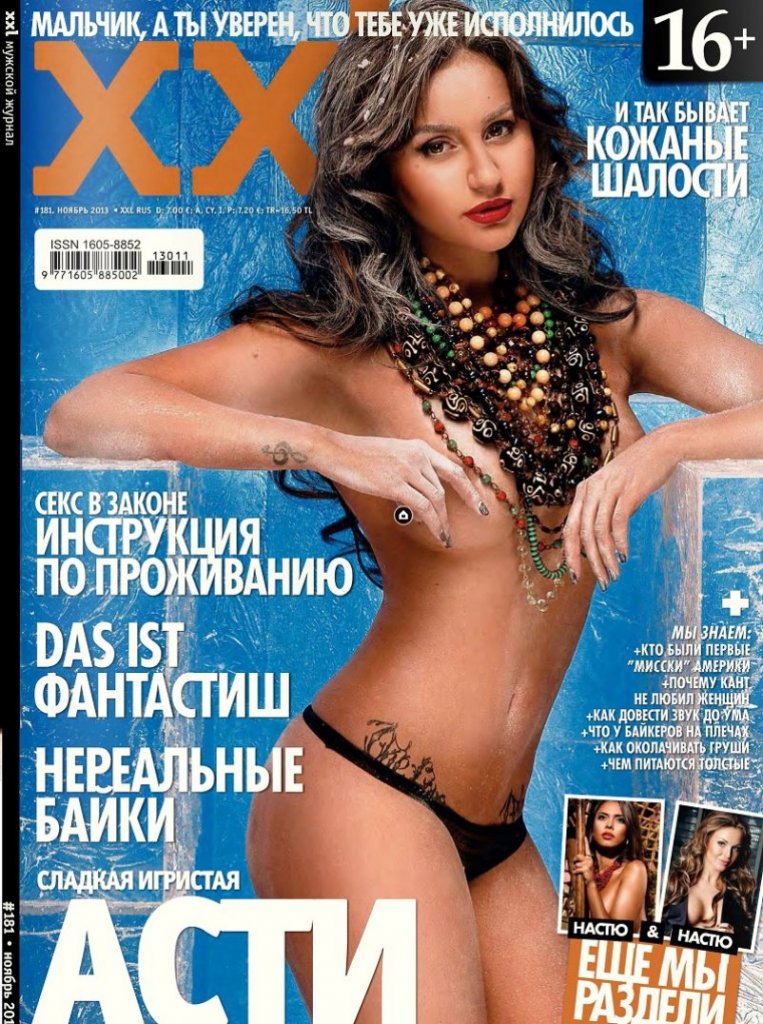 Then Anya was still without surgery to radically change the shape of her body. Recall that in September 2018, surgeon Seymur Aliyev enlarged Asti's buttocks, breasts, created a beautiful waist for her, and made her tummy flat. Asti herself talked about this in detail, and we even have an exclusive video that can be seen here …
See more photos of Asti's operation …
Slightly below is the continuation of the same Asti photo shoot for XXL, and then, for visual comparison, more recent photos in a bikini after plastic surgery. Happy viewing.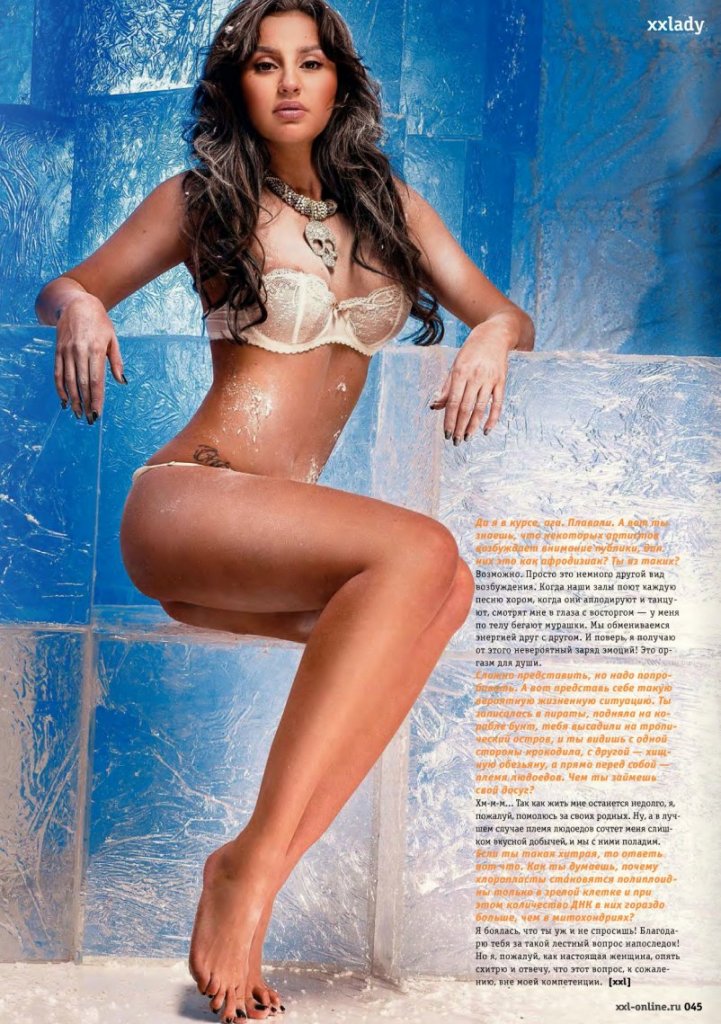 Article Categories:
Show Business