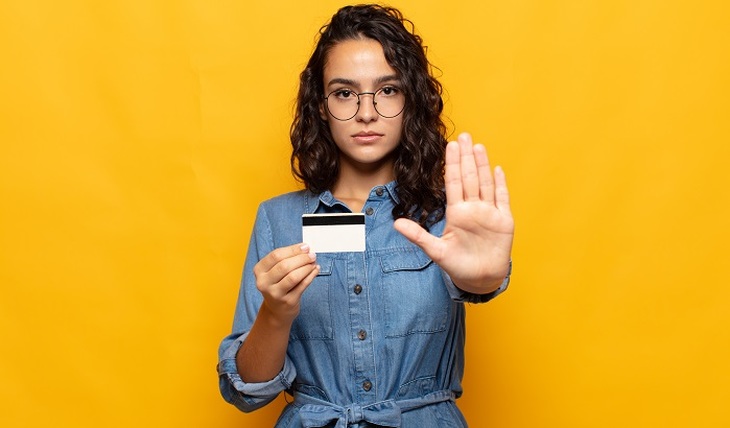 The Central Bank has published a strategy for the development of the financial market until 2030. The emphasis will be on protecting Russians from credit slavery.
The Central Bank announced a new misfortune that befell many of our fellow citizens. If before people took out loans for the purchase of real estate or personal cars, now all together rushed to borrow money to invest in various commercial projects.
It seems that today ordinary Russians dream of investing borrowed millions, and then living on the dividends received. In practice, a completely different picture is obtained: people without commercial experience either become victims of fraudsters, or invest in enterprises that are doomed to go bankrupt. As a result, people are left without their own savings and without the ability to repay the debt to the bank.
New banking services add fuel to the fire, which allow taking loans or making purchases on the Internet with one movement of the computer mouse. The Central Bank believes that the sellers of such services deliberately influence the psyche of buyers, literally forcing them to make a deal. "This creates the risks of the spread of the phenomenon of emotional consumption and an increase in the debt burden," the market development strategy says.
The regulator decided to take certain measures to protect the interests of the country's citizens. The Central Bank proposes to use artificial intelligence, adapted to the consumer characteristics of a particular person. Electronics must assess the financial capabilities of the future borrower or buyer and make a verdict on whether he can pull just such a debt load.
Elvira Nabiullina, head of the Central Bank, also said that commercial banks should be deprived of the opportunity to hide the true size of the loan. According to her, our financial tycoons have learned to bypass the rules for calculating the full cost of loans, and the regulator wants to make sure that Russians know the truth.
"In order for people to see the fair cost of a loan with all the options rolled up, the requirement to limit the full cost of a mortgage loan will come into force from the middle of next year. But we consider it important to extend such a mechanism to all loans, "said the chairman of the Central Bank.
This organization recalled that in June 2021, the State Duma adopted a bill limiting overpayment on mortgage loans. For example, banks are now obliged to include in the calculation of the full cost of a mortgage loan the cost of insurance, which must be issued to the borrower.
Nabiullina also opposed the practice of extending the term of loans. "By extending the term of the loan, banks seem to, on the one hand, reduce the monthly payment, it would seem, make the loan more affordable, but the total amount of debt for the borrower is growing. For unsecured loans, long terms are unreasonable and will lead to problems, "explained the head of the Central Bank.
Natalia Purtova.
Photo: ADOBE STOCK
Article Categories:
Economy