The network continues to discuss the scandalous story with the participation of TV presenter Lera Kudryavtseva and director Sarik Andreasyan. It all started with the fact that during the New Wave festival, Lera read a joke about Sarik, written by the scriptwriters.
To many, the words about the director seemed offensive, and Lera was showered with reproaches on Instagram.
Andreasyan himself answered this phrase, writing on his personal page:
"@leratv Lerochka, do they write these texts to you, or are you just a creature? Or did Mom bring you up badly? Or you don't understand in principle who I am and that you live in a world of delusions? Before you open your dirty mouth, you and your whole show are business from outdated bad hosts and singers, carefully check the information you utter and the stupid joke that people who don't understand well in the film industry have written to you. Thank you! This does not require an answer from you. I'm just ashamed of you. "
Later Sarik added:
"Concluding my thought regarding the previous post, I would like to say that I earned my modest popularity and place in the sun exclusively with my own strength and my talents. I have never sold my honor, pride, body, dignity, my children and my own mother.
I allow only those whom I respect to make fun of myself and I have demonstrated this many times and in every possible way showed my adequacy when jokes addressed to me come from people of the level of Urgant, Nagiyev or respected comedians, but I do not respect our show business and that dirt in every possible way. and the mediocrity that I see or hear.
People who sell their mouths and consciences have no right to joke with me.
In the second season of "Chikatilo" I will have a brilliant scene performed by the artist Nikolai Kozak where he draws a line under the collapse of the USSR and says that the era of tactless and ill-mannered people is coming! I may sound pompous, but all these people combined do not even have 1% of my talent and hard work. Let's disperse! Your Sarik. "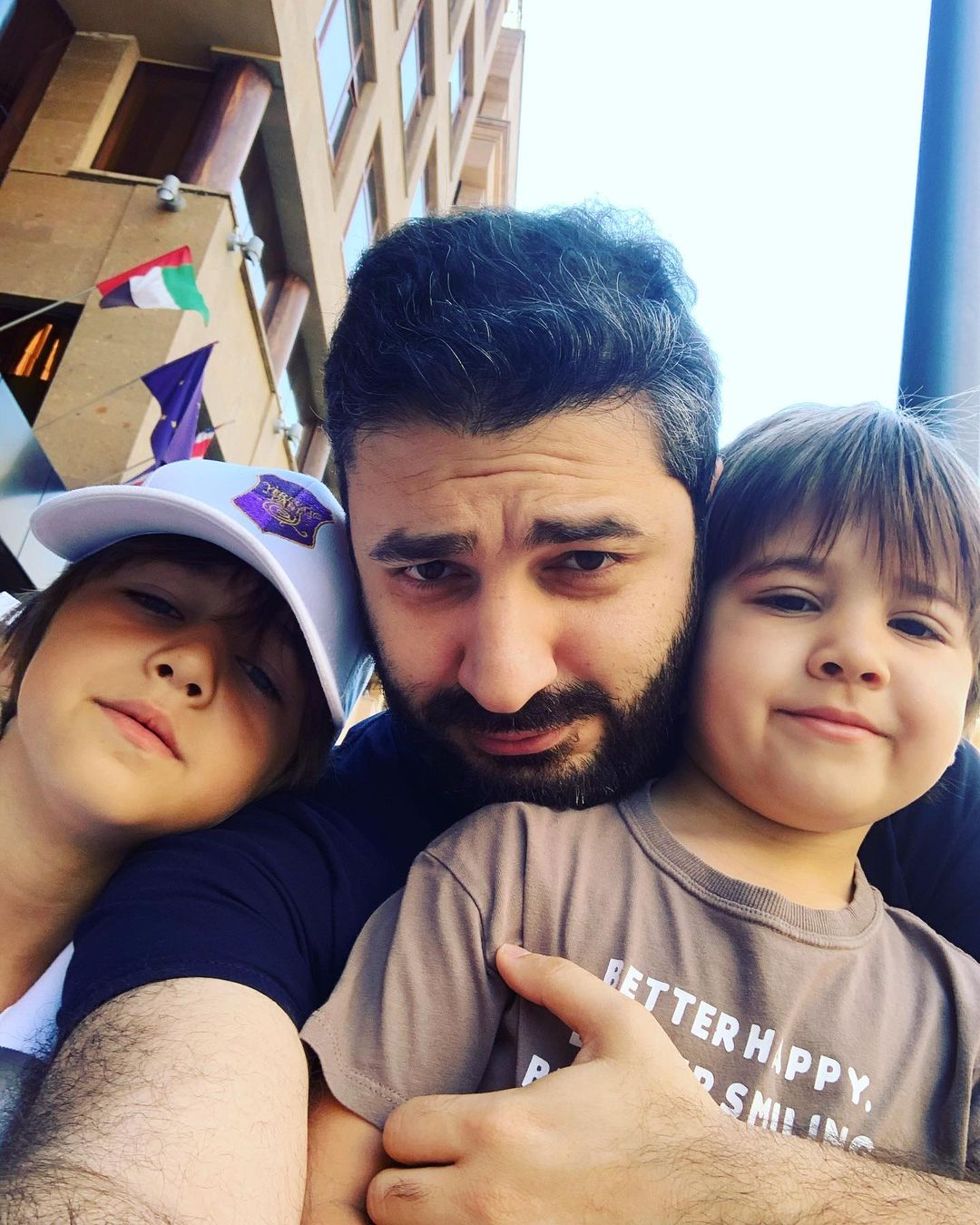 Lera, in turn, also reacted to the man's post, writing:
"Honestly, I'm not a film fan, but I'm familiar with classics and directors whose names are inscribed in history. But, as it turned out, I missed one of the" outstanding "ones – I mean Sarik Andreasyan, as you understand.
Now, among his "merits" in the film industry, in addition to films with a minimum rating on Kinopoisk, there is one more – a miniature with an insult to a woman.
"The creature" and "your mother raised you badly" – I heard in my address, after I read a phrase from the script of the concert on "New Wave", where they joked about the "success" of this director in the film industry.
By the way, they joked not only there – the Internet teems with reviews of his creations. Apparently, the author of the concert script turned out to be familiar with his work. I confess, I did not want to answer, but since it came to direct insults, I decided to find out what kind of genius was "offended", to break down the facts and explain to my comrade that I am not going to "hawat" a vile hysteria.
I think Sarik, as a true "pro", is probably familiar with the concept of a script and the roles that actors play in his films. Dmitry Nagiyev, who played Chikatilo in the most immoral and vile scenes of violence against children, and then continues to calmly conduct a children's show on TV, after all, no one writes "creature"?
True, you will not find high marks and worthy reviews for this "masterpiece" about a maniac. Is that, in Inastagram of the director himself, where he regularly praises himself, and also reports that "he allows only those whom he respects to make fun of himself." Zhenya, BadComedian, have you heard?)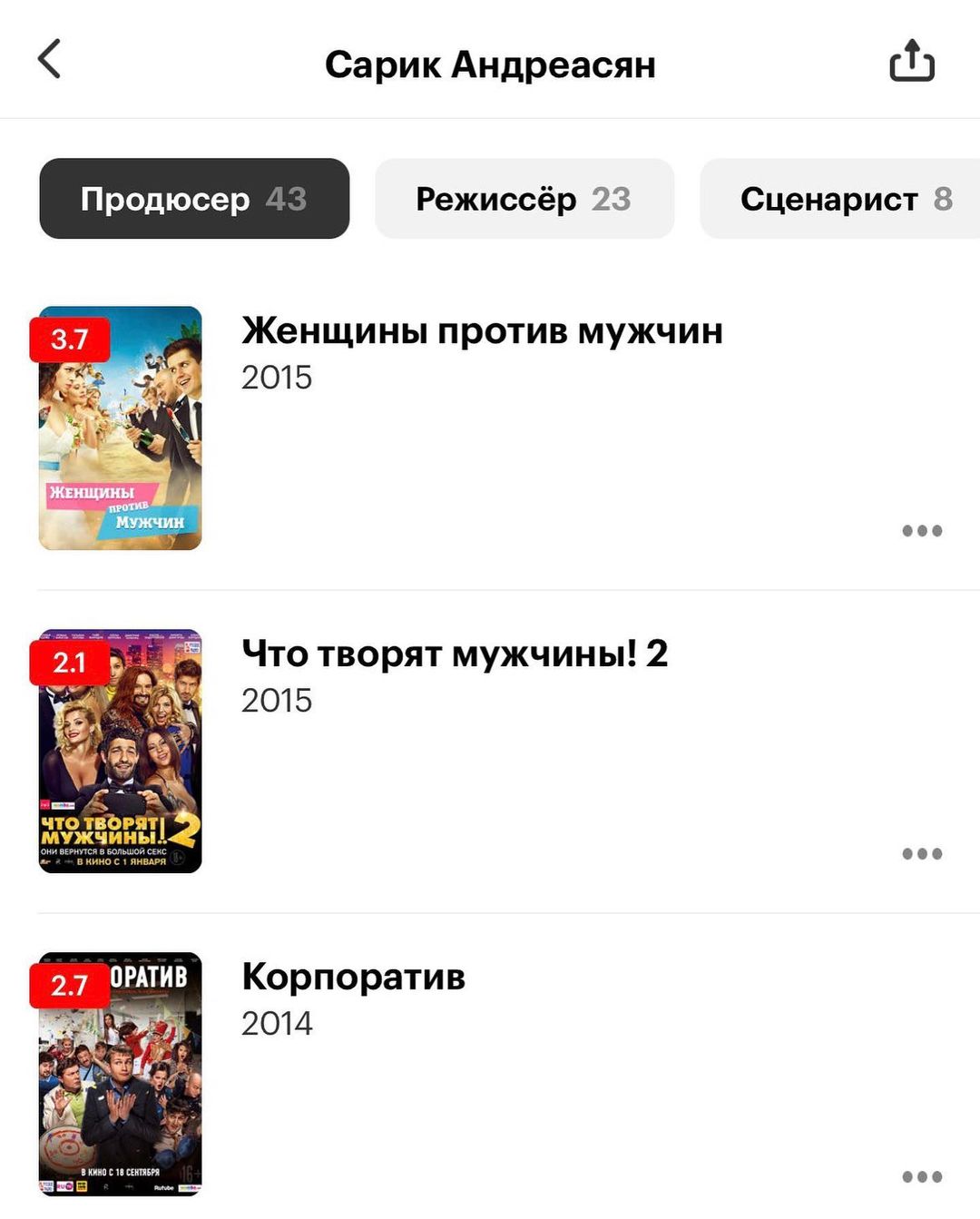 I agree, kicking show business with "old mediocre presenters" is much easier and safer than getting a new one … (negative review) in the millions of views of the main YouTube film critic. But what will become of such a director after publicly insulting a woman and his long-awaited "moment of glory"? @sarik_andreasyan.
Or maybe someone from show business, who washes his legs and ligaments on stage and ruins his health while traveling for decades, was also touched by the statements of "kinogeny", who does not consider this work as a profession? Unsubscribe in the comments !!! ".
Leroux was supported by Olga Orlova, Alexander Vasiliev, Katya Gordon and others.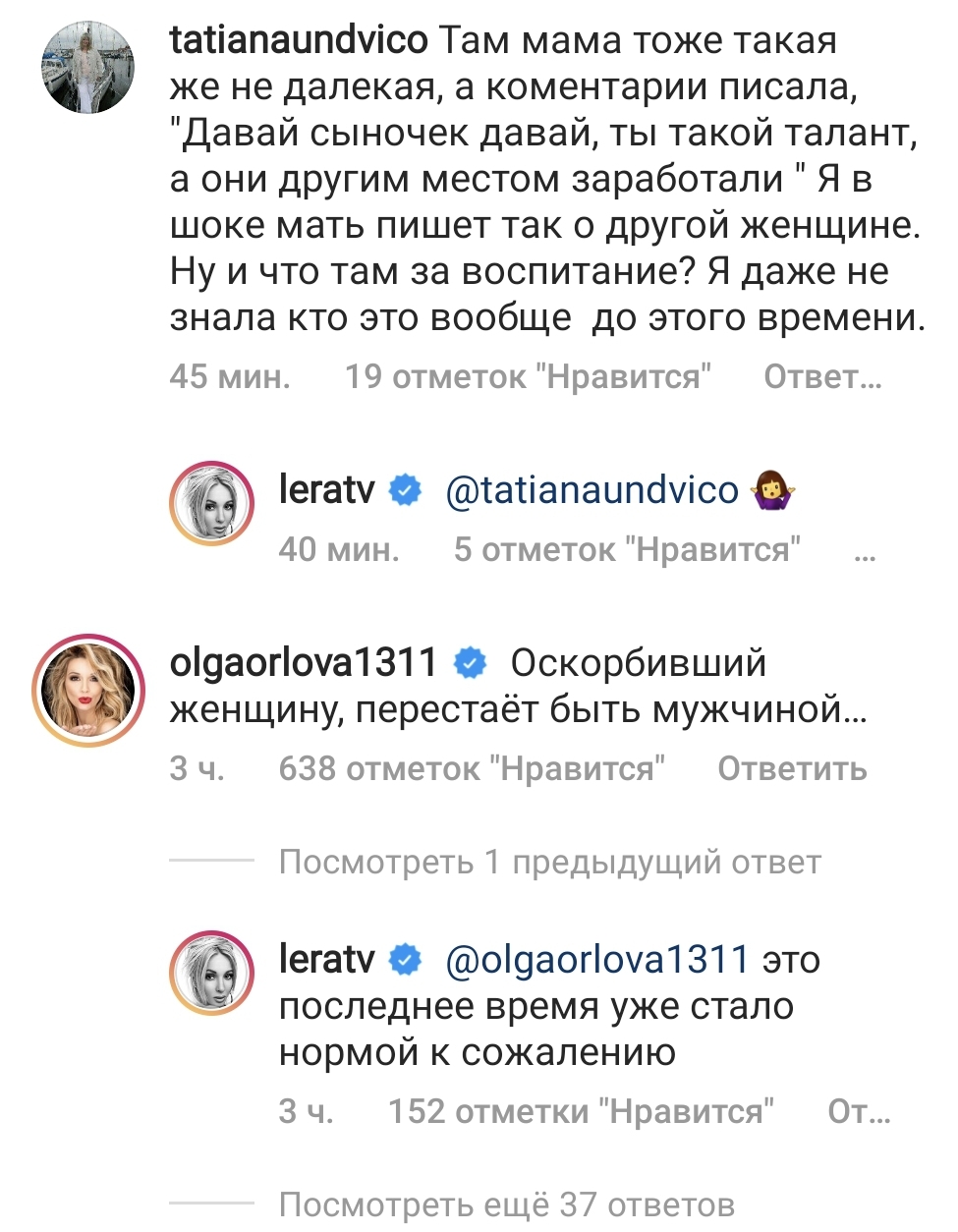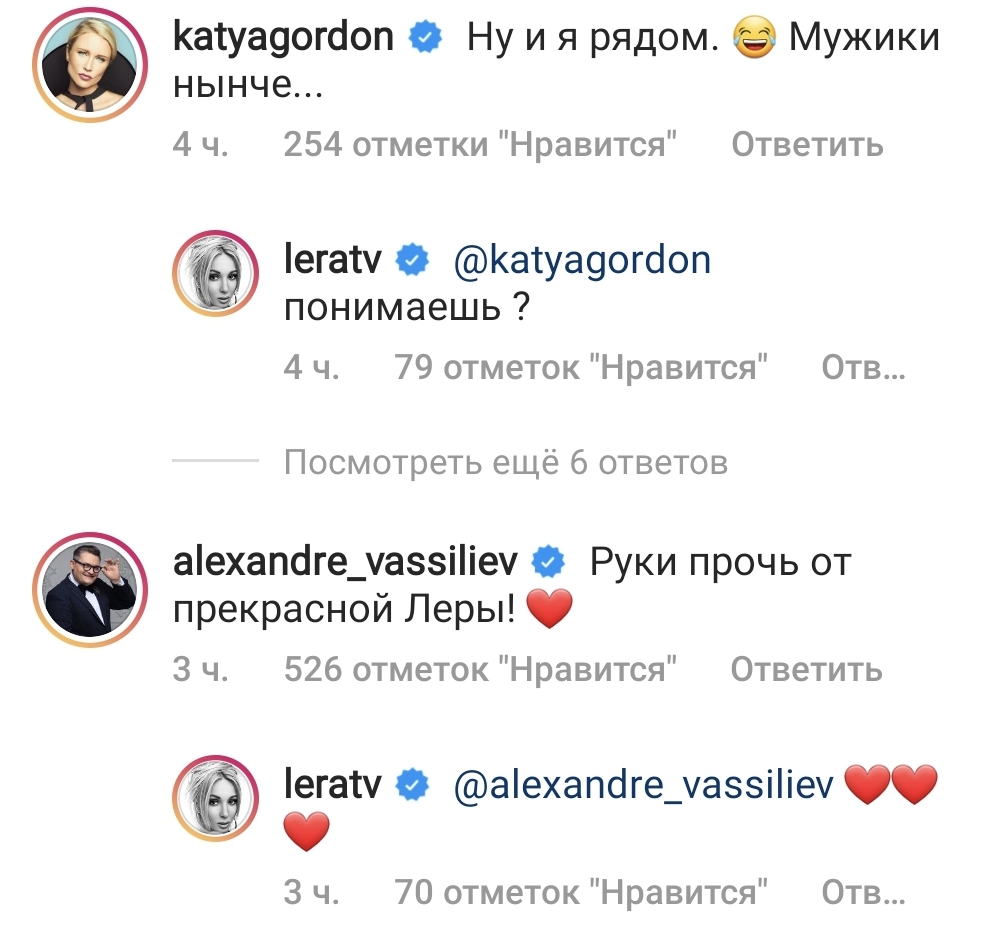 Sarik posted another post:
"So that everyone has a clear picture and the level of what is happening in general on TV and various shows! People have not watched anything, but they accuse and try to insult and joke that they do not understand what they are talking about and who they are talking about. I understand well that Lera is doing her own thing. work and gets paid for it. We all do our job and we can make mistakes, but I do not really know how to deal with the Internet with doctors and I do not consider myself an expert in throwing mud at someone. For this there are lawyers and attorneys. Claims will come to everyone who tries to get on my … (male sexual organ) to heaven, thinking that their "incredible" joke about me can make someone laugh. I didn't sit at the same table with you, I don't shake your hand and don't really want to, and I don't need your PR and promotions. My viewer is with me, and yours is with you! "
How the conflict will end – time will tell.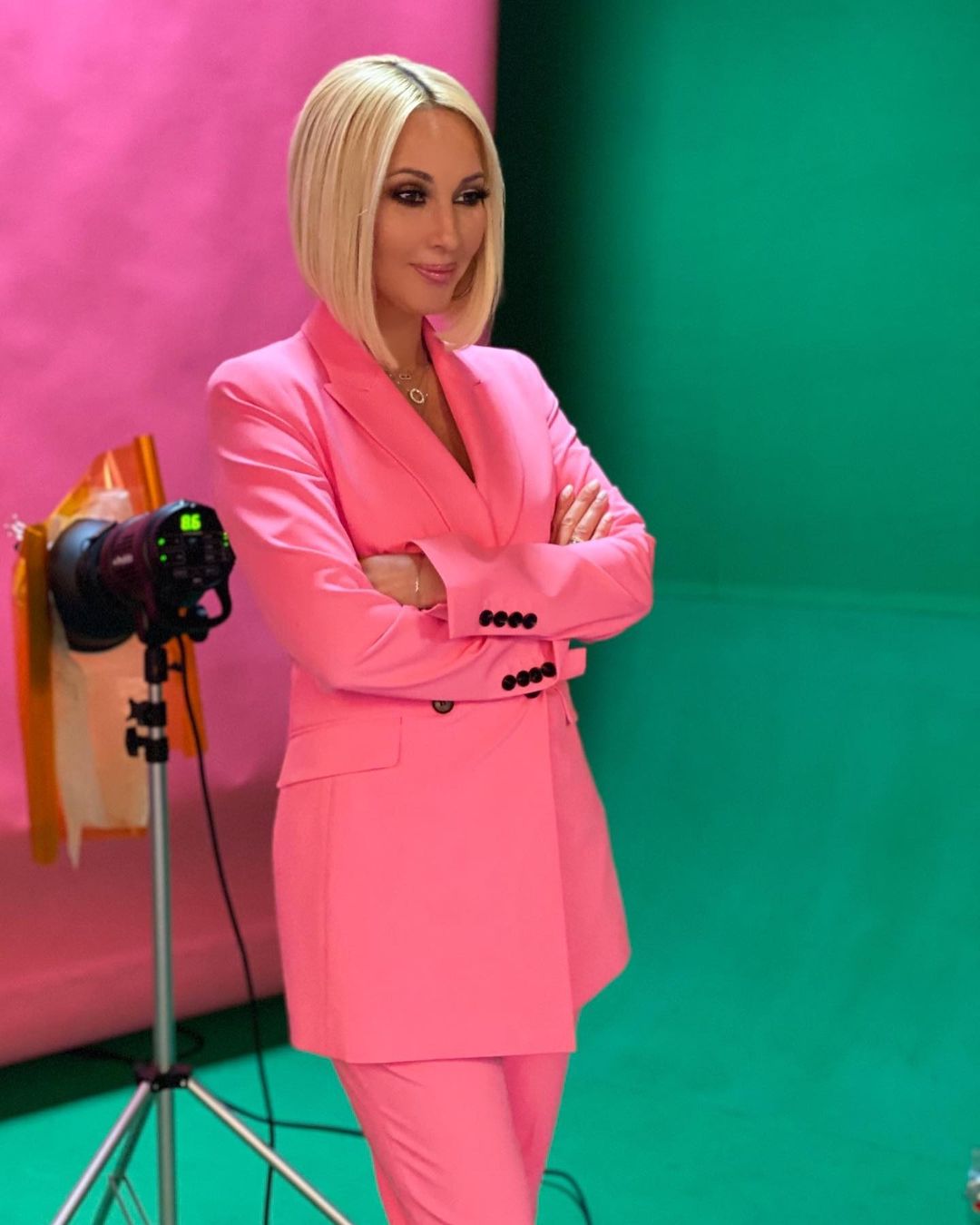 Article Categories:
Show Business