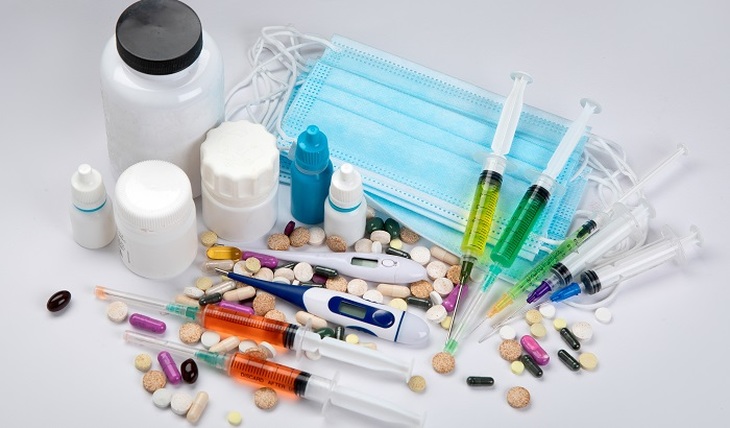 It would seem that doctors around the world have already proven that antibiotics for COVID-19 should be used only as a last resort.
For, as with any viral infection, with coronavirus, they are meaningless, and are necessary only with the development of bacterial complications, which, as practice has shown, almost never occur with the "corona". And then a new study appeared, which again turned everything upside down: can antibiotics still be able to cope with SARS-CoV-2?
Nevertheless, this topic has flared up in the medical community with renewed vigor: should antibiotics be used at the very beginning of COVID-19 treatment, or only in the case of a bacterial infection? As a result, while some doctors (including well-known and respected ones) strongly doubt or even strongly oppose, while the other part, on the contrary, insists.
The Romanian pulmonologist Flavia Grocan, who publicly declared that she one hundred percent cures patients with COVID-19, even tried to be accused of abuse of office. However, the Bihor College of Medicine cleared her suspicions, having studied in detail her methodology, which runs counter to the accepted protocols for the treatment of the disease.
In the local media, the doctor spoke about her decision not to apply official protocols for treating patients with COVID-19 at all stages of the disease, instead viewing the disease as SARS. She believes that hospitals are making a huge mistake with excessive oxygen therapy and, even worse, intubation, which she says is actually killing patients.
Excess oxygen over long periods of time leads to cerebral edema, which in turn can lead to death, Grozan said. Well, mechanical ventilation is even more dangerous. The decision, based on her twenty years of experience, is not to abuse oxygen and give patients cheap antibiotics plus a few other drugs available, contrary to recommendations in many countries. She notes that she has cured about a thousand patients in this way. In case of suspected SARS associated with COVID-19, a Romanian doctor will immediately prescribe clarithromycin, even if the patient has a low or no fever.
"I use a classic cheap drug that includes clarithromycin, a macrolide antibiotic. It is the only antibiotic with viral tropism (the ability to localize in certain organs). I have been working with this antibiotic for viral and atypical pneumonia for 10 years already, "said the Romanian doctor.
The doctor was summoned to the carpet. But after listening to her, many patients in Romania began to refuse oxygen and this did not cause catastrophic consequences, the point of view changed. One way or another, the experts did not find any harm in her schemes. And no sanctions were applied to the doctor. On the contrary, the head of the College of Medicine, Carmen Pantin, said that Grocan expressed love for her patients and that there was "no element of distrust" on her part about the medical activities in the hospital. And this unusual treatment regimen was recognized only as having the right to exist. "The doctor will continue to treat her patients just as she has done so far. And all serious patients will be sent to the hospital, where they will undergo more complex tests and supportive treatment, "said Carmen Pantin.
Grocan now has a huge army of fans in the country, and her colleagues have a reason to think again about whether antibiotics are so useless in COVID-19.
"When it comes to the use of antibiotics in the early stages of COVID-19, we mean, as a rule, specifically azithromycin, since practice has shown that this drug has special specific properties of influencing the virus," says Dr. Elena Kadyrova. – I know personally a case of early use of azithromycin by a person at risk, as a result of which the disease proceeded in moderate severity and without obvious consequences, but this is just my guess. And now there is an article by a colleague from Romania who very successfully uses a drug from the same group – clarithromycin – contrary to official protocols. "
Arina Petrova.
Photo: ADOBESTOCK
Article Categories:
Health