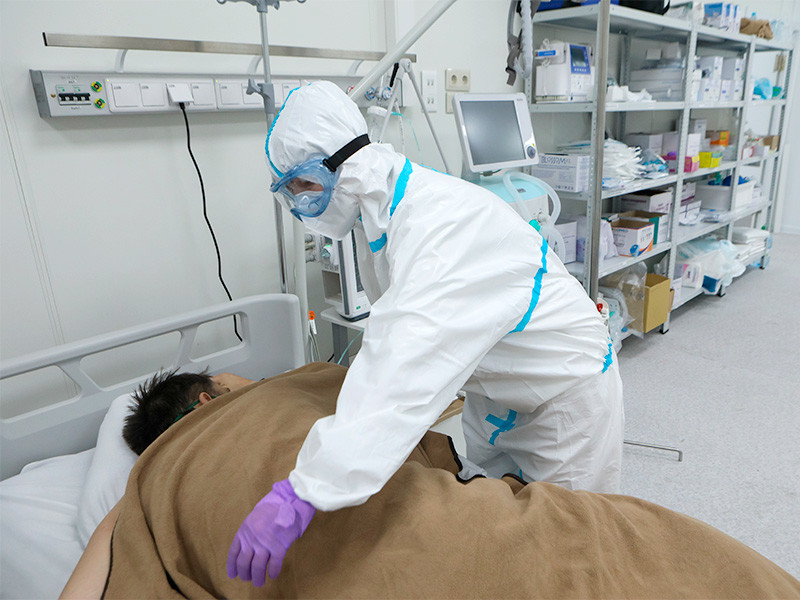 Photo: Andrey Nikerichev / AGN Moscow
The daily increase in cases of coronavirus infection COVID-19 amounted to 8,697 cases, follows from the data of the operational headquarters for the fight against coronavirus, released on Sunday. Over the past day, after recovery, 7,339 people were discharged from hospitals, 342 people died. The day before, 9,270 new cases of infection were recorded, Interfax reports.
In Moscow, the daily incidence of COVID-19 has decreased: 2,699 cases against 3208 cases the day before. Thus, the incidence among residents of the capital decreased by 509 cases, which is almost 16%.
During the day, the coronavirus led to the death of 54 people. Since the beginning of the pandemic, 18,428 Muscovites have died. 1 617 patients recovered in a day. In total, 994,965 people have recovered from COVID-19 in Moscow. On the eve, it was reported about 1,929 discharged and 59 deaths.
The total number of COVID-19 cases recorded in Moscow as of May 2 is 1 million 98 thousand 718. Since February 12, less than two thousand cases of the disease per day have been detected in Moscow, this trend changed in April, when more than 2 thousand were again recorded in the city. COVID-19 cases per day.
The smallest number of infections per day was recorded in the Magadan region – three cases and Tuva – two, and in the Jewish Autonomous Region, the Nenets and Chukotka Autonomous Districts – there was not a single new case.
Another 718 new cases of COVID-19 were recorded in St. Petersburg, 650 in the Moscow region, 226 in the Rostov region, 152 in the Voronezh region, 150 in the Samara region, 149 in the Nizhny Novgorod region, 132 in the Saratov region, 125 – in the Irkutsk region, 113 – in the Sverdlovsk region, 111 – in the Krasnoyarsk region, 107 – in the Volgograd region, 105 – in the Chelyabinsk region, 102 each – in the Crimea and the Perm region, 100 – in the Krasnodar region. In other regions of Russia, the daily increase does not exceed one hundred.
Since the spread of coronavirus in the Russian Federation, 4 million 823 thousand 255 cases of coronavirus infection have been registered, 110 862 have died and 4 million 443 thousand 922 have been discharged.
About 200-300 thousand people are vaccinated against coronavirus per day, Deputy Prime Minister Tatyana Golikova said on the Vesti program on Russia 1 (VGTRK). She noted that 47% of people who come for vaccination are people aged 65+.
Earlier, the Minister of Health of the Russian Federation Mikhail Murashko in an interview with the TV channel said that the situation with COVID-19 in the Russian Federation is still tense, more than 300 thousand patients are under the supervision of doctors.
Article Categories:
Politics