The actress has a wonderful figure even after two births. Of course, Khilkevich is always not averse to showing off his body. Recently, Anna posted a selfie in her underwear to show her perfect belly and abs. But, apparently, the husband of the actress Arthur Volkov is not happy with such photos of his wife.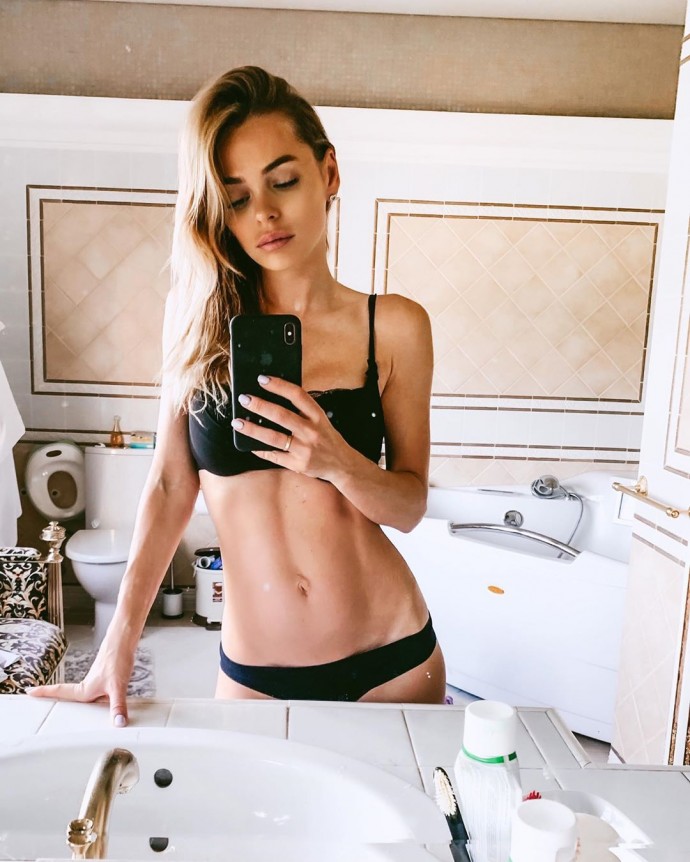 "My husband tells me what kind of passion you have for such a photo? He just does not understand how difficult it is for me. You can talk about genetics when you are 20. But when you are over 30 and you have 2 children. . Sports, nutrition, regimen, cares, secrets and life hacks. What do we not resort to to be in good shape! Yes, girls? ", - Anna signed the picture.
The actress carefully monitors her appearance. So, after the birth of her second daughter, Khilkevich began to recover and go in for sports two weeks after giving birth. In addition, the star often arranges detox days for herself, when she drinks only smoothies and water.
"An interesting thing. The husband swears, the fat melts, the toxins come out, the willpower grows," Khilkevich once told her subscribers.
Article Categories:
Show Business