13:30, 09/19/2020
The actress showed how Arianna and Maria play the train.
In the family of actress Anna Khilkevich and businessman Artur Martirosyan, two daughters are growing up. In 2015, shortly after the wedding, their eldest daughter Arianna was born. Three years later, the youngest was born Masha. The artist is happy to share the details of her personal life in her microblog on Instagram, showing their family leisure.
Today Khilkevich posted a video showing her little daughters playing on a train carrying toy products. As Anna explained, this is their usual weekend morning. The actress was in such a hurry to take pictures of her daughters for an interesting lesson that she turned on the first filter that came across on her smartphone, which added an unusual eye color to the girls.
https://www.youtube.com/watch?v=aj-b86shOzQ/
Khilkevich showed her daughters' games in the morning
Anna recently complained that it gets harder to get along with children as they get older. Girls have their own opinions and views on everything. It is especially hard with Arianna, who, according to her mother, has a complex character. Khilkevich complained that her daughter began to understand only by the age of five. Recently, the artist took Arianna to the salon for a manicure for the first time.
In addition, the artist began to take Arianna with her to the shooting. As Khilkevich noted with humor, you feel older at work with your child, but your daughter saw that her mother was a respected person. Anna remembered that she herself really liked in childhood, when her parents took her to work in the office and at the shooting range. In this case, Khilkevich's daughters were more fortunate, because on the set they can get into completely different and fantastic locations.
The actress complained that it is more and more difficult for her to understand her daughters
By the way, Anna Khilkevich, delighted with the opening of borders with foreign countries, wanted to go with her daughters on a trip to Dubai. However, the plans had to be postponed. "Upon learning that now we can fly to the UAE, I immediately bought tickets and booked a hotel in Dubai. First I bought it, and then began to read the nuances of travel associated with Covid. You need to have a fresh test on your hands, they take it again upon arrival, and while there are no results, you must be self-isolating in the room. If the result is positive, then you are left in the country for at least 2 weeks without the opportunity to go home on time. And feeling all the responsibility and possible hemorrhoids, for the sake of some 6/7 days of "resting with children", I quickly handed over tickets and canceled the hotel, "Khilkevich said in her microblog on Instagram (the author's spelling and punctuation are given unchanged - Prim. line.).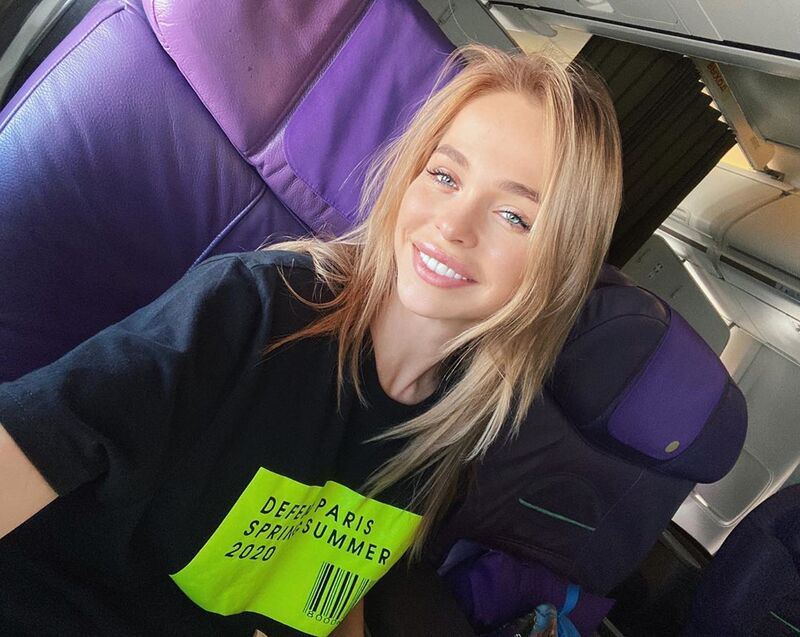 I had to abandon a trip with children to Dubai
It is noteworthy that in early September Anna flew to Altai. And she went to rest alone without a family. According to the actress, she needed this trip in order to keep quiet and meditate in solitude, which in ordinary life she cannot provide for herself.
We will remind, before marriage with Martirosyan, Anna Khilkevich was married to a financier Anton Pokrepa... She met the ex-husband on the set of the TV series "Barvikha", where he worked as an administrator. In 2011, the lovers officially registered the relationship. However, the marriage was short-lived and divorce soon followed.
Anna with her husband Artur Martirosyan and children
Read also:
Anna Khilkevich remembered her unsuccessful relationship with an abuser
Anna Khilkevich took her 4-year-old daughter to a beauty salon for the first time
Anna Khilkevich said that for the first time in her life she went on vacation alone
Article Categories:
Show Business