Even when Anna Kalashnikova only posted videos of beautifully served tables in stories, the suspicion arose that all this was a hoax.
Anya wanted so much to amaze everyone with a wonderful surprise from the groom that she did not think about the details at all.
Firstly, the tables were without guests and Anechka herself in the center, which means that there is no evidence that this is yours.
And secondly. The millionaire groom presented a "wonderful cake" with the addresses and phone numbers of the manufacturer's company in some strange room, reminiscent of a well-tidied utility room.
Then there was another story about how Anya broke a tooth on a diamond hidden in a gingerbread heart, but now the story is about something else.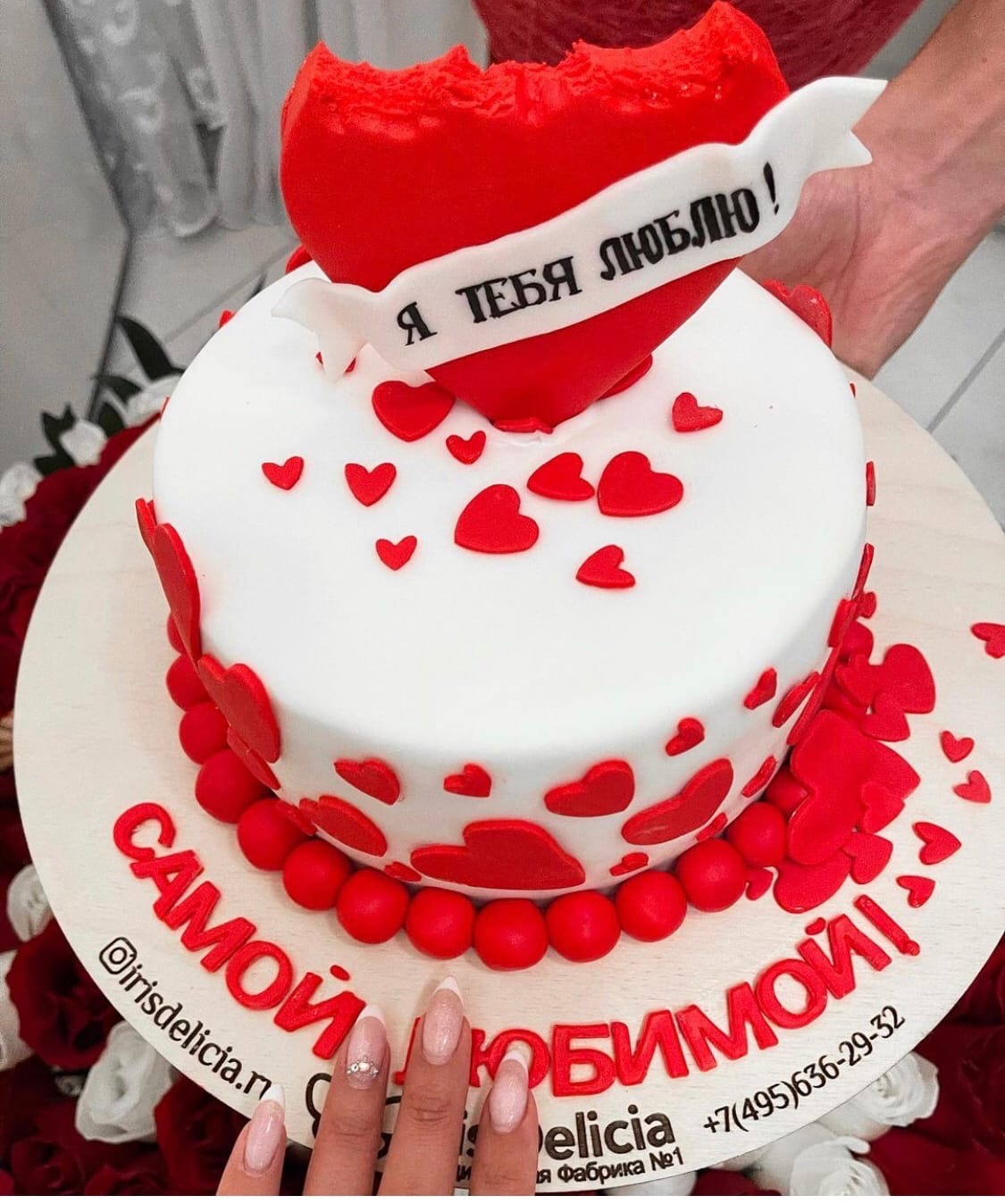 The owners of these wonderful tables were found very quickly. It turns out that it was not Kalashnikolva that was preparing the engagement celebrations in the restaurant, but Anechka just cleverly used the beautiful shots and passed off this luxury as her own.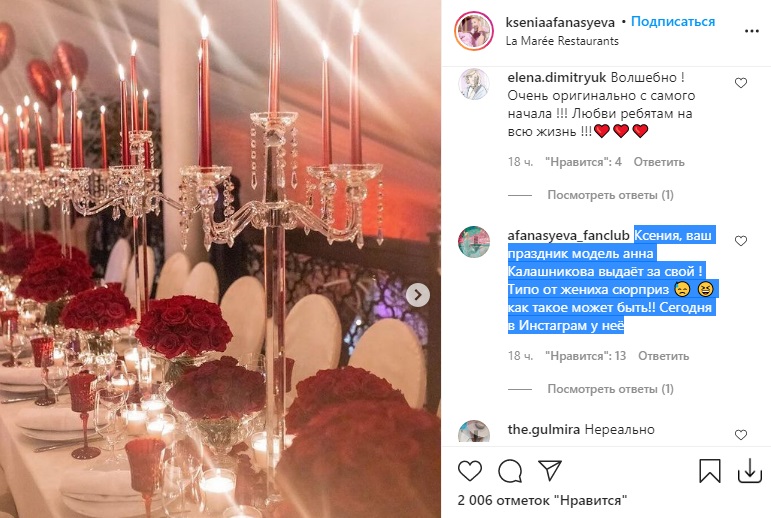 In fact, there is nothing to be surprised at. The whole life of Kalashnikova, her novels with Chaliapin, unborn children, millionaire suitors and other stories are nothing more than inventions for the audience of Andrei Malakhov.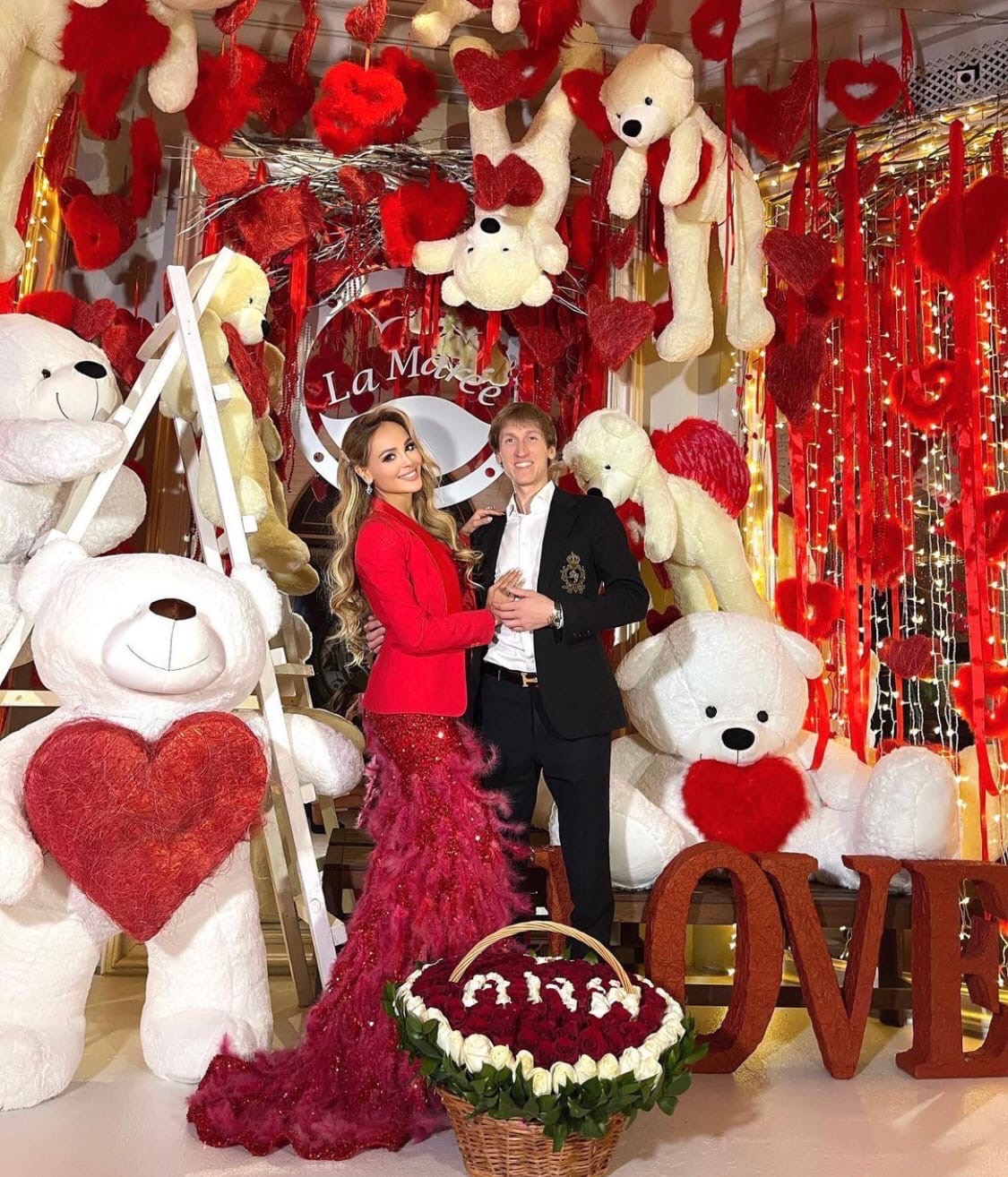 Article Categories:
Show Business