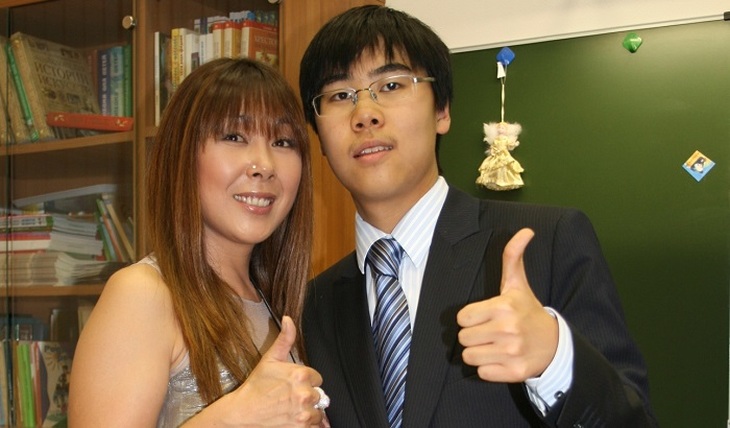 The only son of Anita Tsoi is already 29 years old, but he is still not married. True, as it turned out, the famous artist mother is not ready to accept any daughter-in-law when the heir nevertheless decides to start a family.
Korean families have traditionally been large – a married couple often had 5-6 children with an age difference of 2-3 years. The grandfather of the singer Yoon Sang Heum, for example, although he lived in Uzbekistan, had four children at one time. It is about such a model for her heir that Anita Tsoi is now dreaming of. After all, she wants to honor Korean customs!
"I immediately told Sergey that I want five grandchildren," the artist shares. – She warned her son that he should first of all find out from his future chosen one whether she is ready to give birth to five. If she is not afraid of anything, then well done, then you can build relationships and think about marriage. Only large families are truly happy.
51-year-old Anita admits that she has long been ready to become a grandmother. Yes, here's the problem – the son will not bring the bride to the house.
"Sergei lives separately from us, but alone, at least I have never seen a girlfriend with him," Tsoi admits. – He said that if he decides to build a serious relationship with someone, then my dad and I will be the first to know about it.
Anita promises that she will be the kindest grandmother in the world. And he already knows what he will give to the first grandson or granddaughter when they are born …
Fedor Grigoriev.
Photo from the archive of A. Tsoi.
Article Categories:
Show Business