Journalist Andrei Norkin surprised the public. Just a few minutes ago it became known that he got married for the second time. He himself announced this in his blog, posting pictures from the wedding. What his new wife is doing is unknown.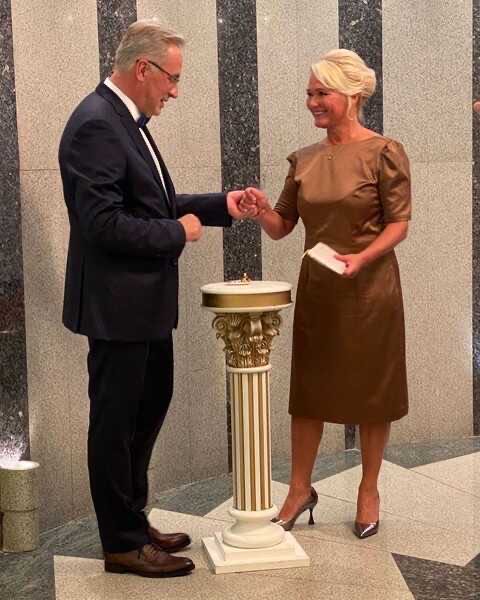 Recall that the spouse of the TV presenter, journalist Yulia Norkina, died in June last year. What caused the death is still unknown, but it was reported that the woman died on her own initiative, and the widower himself insisted that his wife had a heart attack.
Then there were rumors that Andrei was cheating on her, she found out about it and could not survive the betrayal. Norkin himself refuted these speculations, noting that there was no evidence for them. The couple has been married for 30 years.
Now many of the journalist's subscribers are in no hurry to congratulate him on his wedding, believing that he suspiciously quickly found a replacement for the late Julia.
"You are fast, however!", "And how long have you been in a relationship with your new wife?", "Well, at least not 18, and that's good," they were surprised on the net.
Article Categories:
Show Business