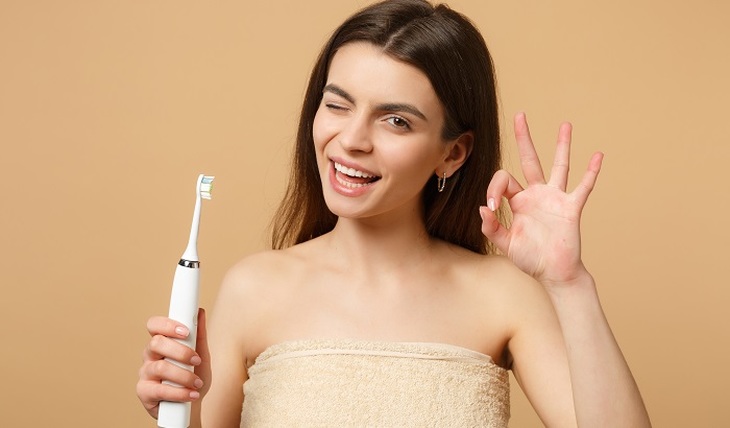 Electric toothbrushes are sold everywhere, but many consider them a whim and remain committed to conventional brushes.
Are they right? Which brush better protects our teeth from decay and gums from inflammation?
British dentists have summarized 29 different comparative studies involving nearly 1,800 people. Electric toothbrushes won a convincing victory. Their users had less plaque and less common gum disease (gingivitis).
Something needs to be explained here. In the depths of the plaque that covers the surface of the enamel, the very bacteria are hidden that convert sweet sugar into acid, which gradually destroys the enamel and leads to caries – the formation of a hole in the tooth. And inflammation of the gums is most often manifested by increased bleeding, especially after you have done a good job with a toothbrush in your mouth. But if you use it regularly, the gingivitis goes away and the gums stop bleeding.
In short, the main goal of brushing your teeth is to remove plaque and prevent gingivitis. Electric brushes with rotational-oscillatory movements are definitely better suited for such tasks. This is specifically emphasized by researchers. Brushes, the head of which rotates and simultaneously oscillates from side to side, better remove plaque from the teeth. Probably, the speed of movement of the head also plays an important role in this, often it makes movements a hundred times faster than our hand.
Researchers from the Edinburgh Institute of Dentistry and three British universities, analyzing the results, concluded that those who used an electric toothbrush for one month reduced the amount of plaque on their tooth enamel 11% more than those who "scrubbed" their teeth. manually. And the likelihood of developing gingivitis "electro-bristles" reduced by 6%. Three months later, the victory was even more tangible: the indicators for dental health increased to 17%.
If you are wondering which specific electric toothbrush the researchers recommend, they don't answer that question: "There is not enough data to recommend a particular brand of electric toothbrush that has performed better than others." The main thing is that she makes rotational-oscillatory movements.
Is the victory of electric brushes final and complete? In terms of cleanliness of work, probably yes. But, as the researchers emphasize, no studies have yet been conducted comparing the durability, reliability and cost of using electric and conventional brushes. These mercantile aspects are also the subject of scientific research, and the results will be obtained only in the future. In the meantime, when asked whether it is worth giving up a regular brush, dentists answer that, if used correctly, it is also very effective. Another thing is that not everyone can hold it in their hands as it should, and use it correctly. This is a big disadvantage of manual teeth cleaning.
Oleg Dneprov.
Photo: ADOBESTOCK
Article Categories:
Health