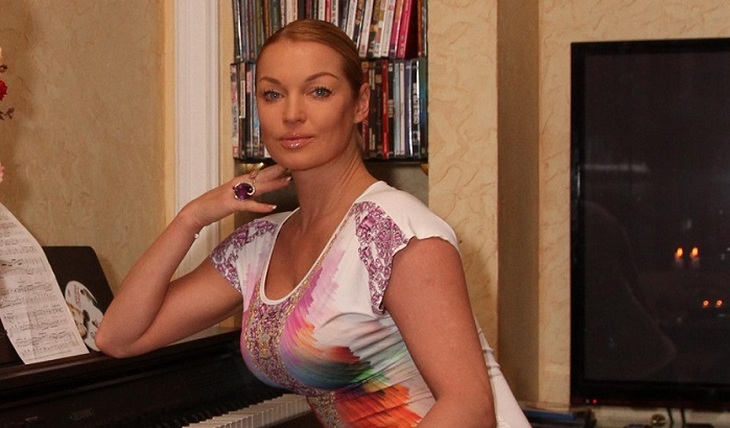 Courts with the Bolshoi Theatre, a high-profile wedding, outrageous photo shoots, noisy divorces, showdowns, scandals…
Her phrases are bewildering, her actions are shocking. In terms of controversial antics, Anastasia Volochkova has long outdone her sworn friend Ksenia Sobchak and is clearly not going to stop there … But did the ballerina dream of such fame when she took her first steps on stage?
– Anastasia, now many are discussing which of the artists left the country, who stayed. What do you think of it?
– I think that I proved my patriotism to everyone. I even have posters always in the colors of the Russian flag. I consider it my duty to show love for our country. As for leaving, I have been dancing in Russia since the age of 17, I have represented our country on all stages of the world, on the best and most famous ones. And I remain a person loyal to my country. Children here know me – not every ballerina can boast of this …
It seems to me that "not our" people are leaving the country – people who do not love the country. And I, I repeat, love our country, respect our president. And in difficult times, I prefer to unite people, unite them and, as far as possible, distract them from the negative, decorate their lives with my creativity.
I often give concerts that people can attend for free, and this is my principled position. It doesn't matter to me whether I'm dancing in the Kremlin or in an ordinary house of culture in a small town. I dance for everyone. And I know that the Russian people are strong in spirit. And he is able to survive any sanctions.
– As far as we know, you want to open your own creative center …
– Yes. So that children can study there, so that there is a good teaching staff, a good training program. I am gradually moving towards this and I think that in the end I will have it, this center. It seems to me that I deserved it with my name and the fact that I can pass all the tests with honor and dignity. Like a warrior. But wise people say: if you want to make God laugh, tell us about your plans. I can plan anything, but so far I do not have the necessary platform for this. There is a team that is ready to follow me. Hope we reach our goal soon.
"MY HEART IS FREE"
– Nastya, talk all about the high. And for some reason, many are haunted by … your legs.
– Yes, because they are long and slender! (Laughs.) For harmony, you also need to work on yourself and maintain this shape. But I do not pay attention to the spiteful critics. I am a happy person: I have a favorite job, there are close and dear people, for the sake of which I exist on this earth. Yes, I can be loved, hated, envied – anything. But I consider my main advantage is that I can remain a person in any life situations. And we should all be guided by this very concept of humanity.
Yes, we live in difficult times. And when were they simple? It is rare when… But you know, I am such a positive person that even in difficult times I am sure that everything will end well, that everything will change only for the better. There is no need to be a pessimist and assume that everything in life is bad, but it will be even worse. We should be happy with what we have today.
– Is there a man next to you now who could support you in difficult times?
– Now there is no such man nearby, a strong shoulder who would take on the entire burden of my responsibility. Although, I probably would not give this load to anyone. Why? Because then I would not be Volochkova if I shoved all my problems onto someone. I'm used to doing everything myself. But, of course, I would like to have a person nearby who would stand up for me with a mountain. As soon as this appears, I will immediately invite you to the wedding! (Smiling.)
– And what should this man be like?
– There should be two Volochkovs in it – precisely in terms of strength of mind, in terms of power. I have no other requirements. My heart is free now. When I get married, I will be faithful and devoted to one man … I am constantly condemned for some of my novels. I already want to say: "Stop counting my beloved!" Yes, I can afford to go on a romantic vacation with a man. And he may not be an oligarch, but he will definitely have a big heart and a wide soul…
"ENY SILENTLY!"
– Nastya, you constantly get into some scandalous stories: either with the Bolshoi Theater, or recently with your neighbors …
– I will still have court cases with the Bolshoi Theater, because I want to receive a pension, and the five years that I worked there are not marked anywhere. And I will go to the end. I have lawyers who are handling this case.
As for the neighbors, it's even hard to take it seriously. I am on my site – I can walk there the way I want, plunge into my font after the bath … This is my territory!
My half-naked photos spread all over the Internet, I was invited to some shows … And then I had only one thought: are there really no other topics for discussion? Guys, this is absurd!
Just like everyone is constantly discussing my splits … I live in splits – this is my way of life and part of my profession. As soon as I post a photo in twine on my page on social networks, it is replicated everywhere on the Internet and even on television. This means that people are more interested in splits than the children with whom I do ballet …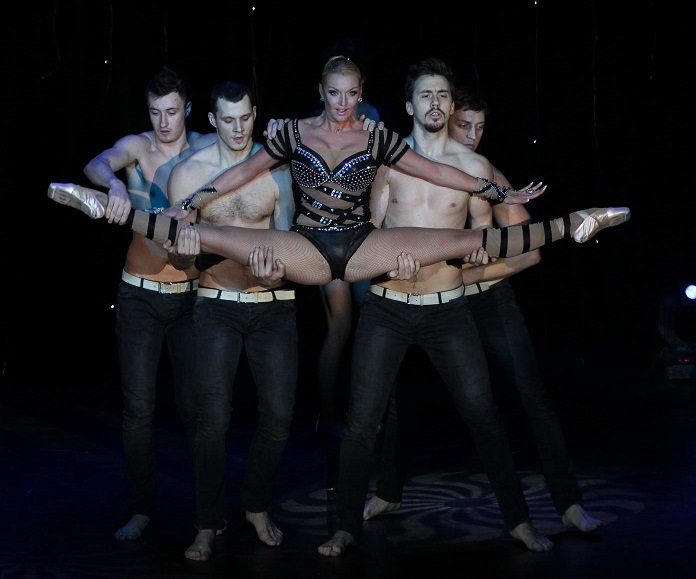 In general, what can I say? Envy silently! I just live my life, but I constantly get into some tops of the news. Me, you know what friends already say? "Nastya, it's not always fun with you, but it's never boring with you!"
– By the way, the neighbors, as far as we know, even filed a lawsuit against you and estimated the moral damage at five million.
– Yes. Do you know what the requirement was? So that the court forbade me to walk on my site naked. What am I, now to plunge into the font in a fur coat? You are looking at your sites from your windows, and not at mine! In general, this is some kind of circus with seats in the front row! The situation looks absurd even from a legal point of view: I have been sued by people who say they filmed me from their window. There is another question: who broke the law? ..
"I AM FUN WITHOUT ALCOHOL"
– For some reason, some people think that you are not averse to a glass or two of sparkling wine.
– You know, if these days you don't drink prosecco with strawberries, don't smoke a good hookah, don't light a Christmas tree in your yard every evening so that there is a feeling of the New Year and a holiday, don't listen to the murmur of the fountain, then this is a direct path to a psychiatric hospital.
– It's just that sometimes you have such bold antics that it seems that you couldn't do without doping!
– People really for some reason think that if I have fun and swagger on my site, in my house, then I'm definitely drunk. No, my dears, I myself am positive, sincere, open. I don't need alcohol for this. In addition, alcohol and ballet are incompatible. I spend several hours every day rehearsing.
– Why don't they talk and write about other ballerinas as much as about you?
– Because I am successful, beautiful, with a good sense of humor. I am surrounded by young, handsome men, they give me Maybachs and white roses, I live as I want. But at the same time, I understand that I will never give rest to people, living in wealth or poverty, everyone will always be interested in my men, splits and in general everything that happens to me. And it happens to me, unlike many! I have achieved everything in this life with my work, and when they call me the ballerina of all Russia for fun, I understand that this is so. After all, it is unlikely that anyone will name at least five today's ballerinas of the Bolshoi Theater, and everyone knows Volochkova!
– And your scandalous fame does not interfere with your daughter?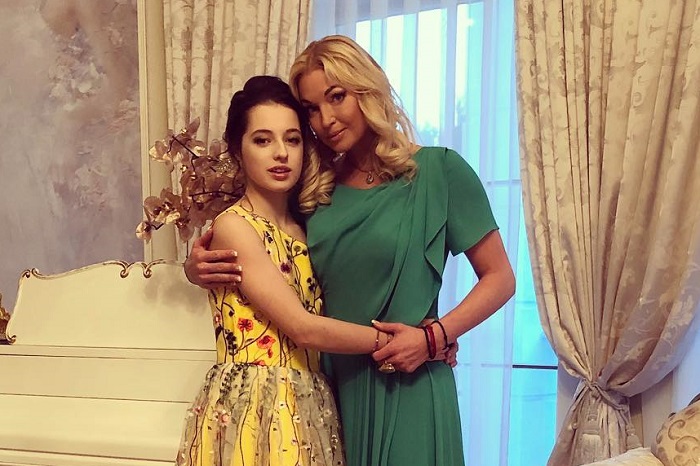 – This is an absolutely amazing person, Arisha is very talented. She will turn 17 in September. She plans to enter the Sorbonne, wants to be a translator, because she knows several languages ​​​​perfectly. He begs not to help her, wants to achieve everything herself. And he never condemns me, but, on the contrary, he is proud. Because I have always tried to make Arisha understand that everything I earn and do is not something that falls on my shoulders. I remember at the age of four I took her to a baby house in Sochi just to show how other children live. And she realized how much she has with me …
Anna Sokolova,
Fedor Grishin.
Photo by V. Tarakanov,
Social networks.
Article Categories:
Show Business