For many years now, Anastasia Kostenko has been busy giving birth and pleasing her husband Dmitry Tarasov. During breaks, the ex-model is raising three children, so there is not much time for herself. The family is also unlucky with nannies – it is not possible to find a suitable person, and if such a person appears, then for some reason the Tarasovs do not stay for a long time.
Mired in household chores, Kostenko dreams of more. So, on a walk with her offspring, Nastya remembered with nostalgia that once she was not only a model, but also tried to become a ballerina, although the attempt ended unsuccessfully. But some skills remain.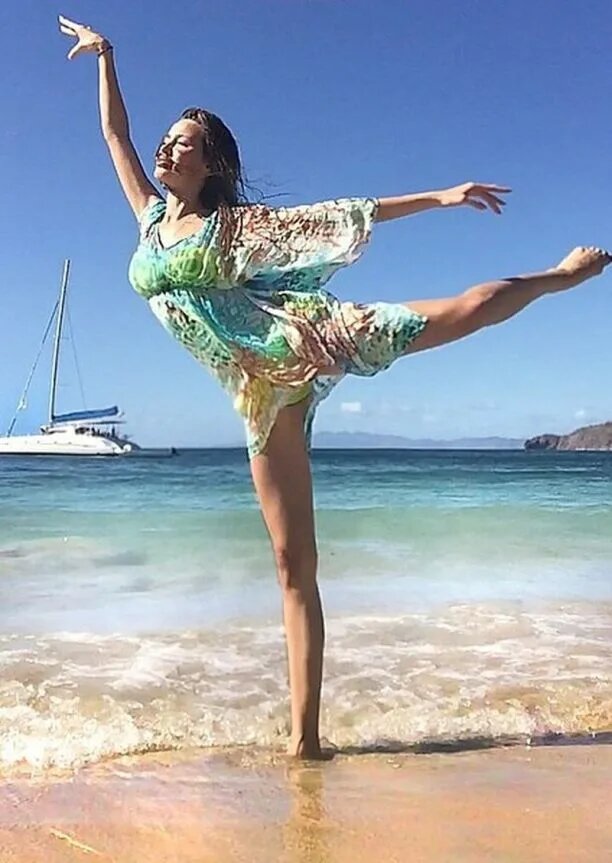 On a wave of inspiration, the mother of many children lifted her leg on the playground and decided that it was time for her to return to dancing, although not to ballet.
Isn't Olya Buzova inspired by Tarasov's current wife? She is now spinning with might and main on a pole, like a real stripper.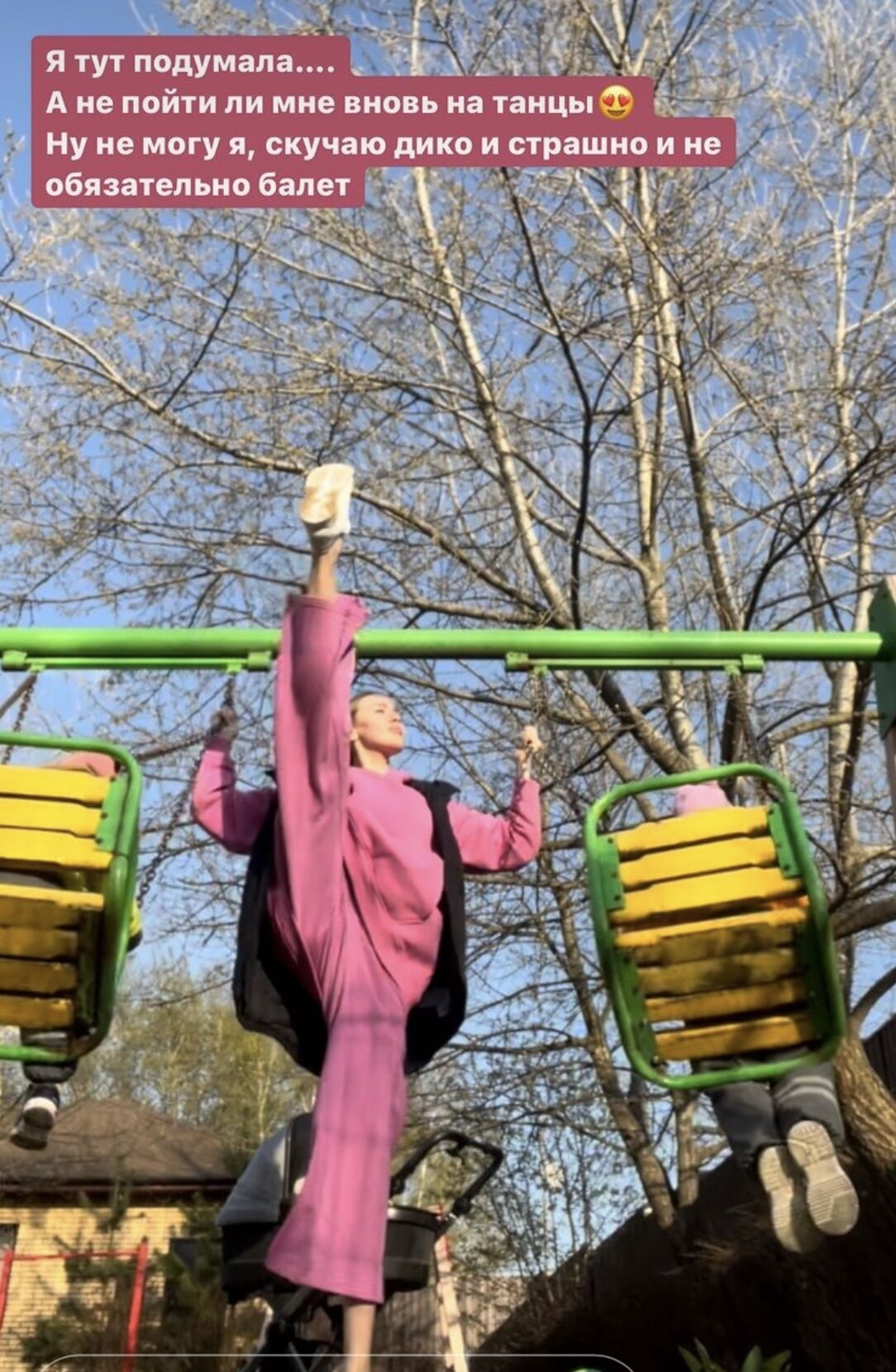 Article Categories:
Show Business