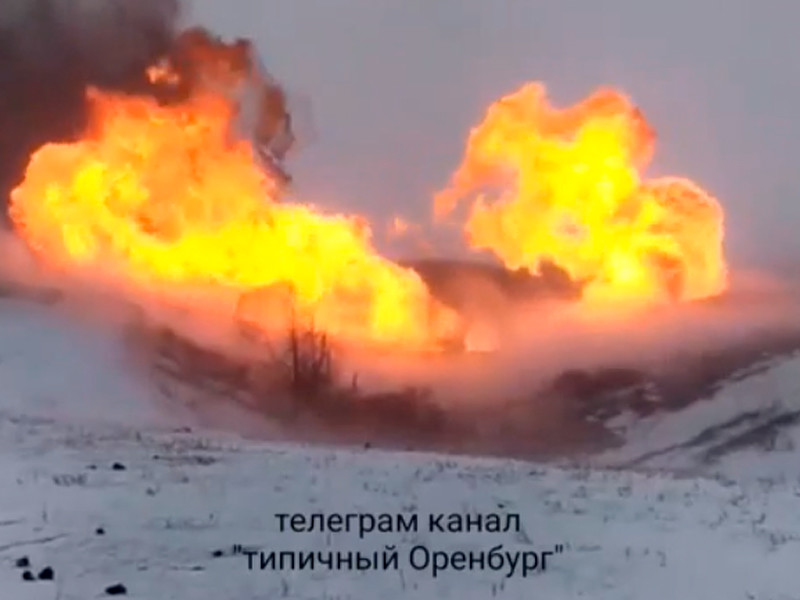 Typical Orenburg / VKontakte
The authorities of the Orenburg region introduced a state of emergency in the Ilek region, where on Tuesday a gas leak with an explosion occurred on the main gas pipeline, said the first vice-governor of the region, Sergei Balykin.
According to him, at the meeting of the interdepartmental headquarters, data on four territories were heard: Novosergievsky, Ileksky, Tashlinsky districts and Sol-Iletsky urban district. High alert regimes have been introduced in all territories, an emergency regime has been introduced in the Ilek region – this is the area where an explosion occurred on the gas pipeline, Interfax reports.
Gas is still being supplied to all villages in the Ilek and Tashlinsky regions, although the pressure is dropping. At the same time, several villages of the Novosergievsky district were left without gas.
On Tuesday, repair services of Uraltransgaz began work. They were tasked with eliminating the consequences of the accident within six hours, and then within a few hours Mezhregiongaz will start supplying gas to houses.
Earlier on Tuesday, the governor of the region Denis Pasler said that as a result of the accident on the main gas pipeline, about 10.7 thousand subscribers in the Orenburg region were in the gas supply zone with reduced pressure. The accident occurred at about 8:00 am on the 108th kilometer of the Soyuz gas pipeline. The Orenburg-Novopskov gas pipeline was also damaged. In connection with the incident, the transit of gas through the Alekseevka GIS to Kazakhstan was suspended.
By 15:00, gas burning on the damaged main gas pipeline in the Orenburg region had stopped, the regional department of the Russian Emergencies Ministry reported. They added that work is underway to clear the road to the scene of the incident, to which there were still three kilometers.
According to the forecast of Privolzhsky UGMS, the next night the air temperature in the region may drop below minus 25 degrees.
Article Categories:
Politics