The American publication Popular Mechanics suggested exactly what kind of "incredible" and unknown to Russia and China weapons US President Donald Trump had in mind when he told journalist Bob Woodward about it.
- So what was Trump talking about? The president was probably referring to the W76-2, a new nuclear warhead designed to be mounted on US Navy Trident D-5 ballistic missiles launched from submarines, - noted in the publication.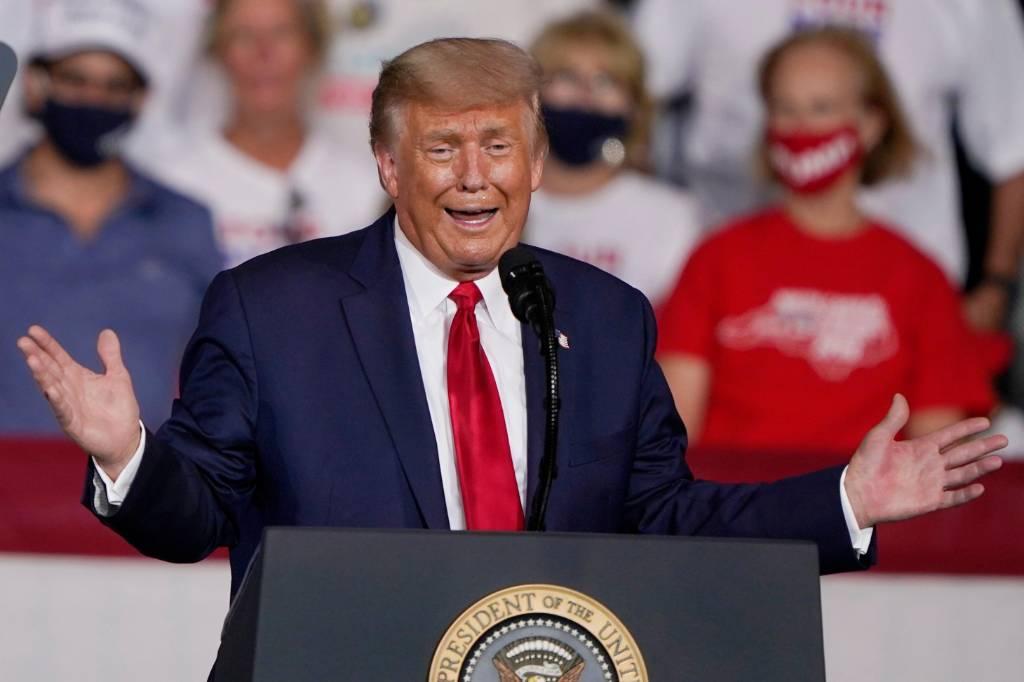 The author of the book about Trump spoke about the "incredible" US weapons, unseen for Russia
This cannot be imagined in China either, the American president said.
According to the authors of the article, W76-2 was first mentioned by the Trump administration in February 2018 as a low-power weapon that provokes a two-phase explosion and is able to withstand similar Russian complexes. Journalists believe that this is a truncated version of the W76 thermonuclear warhead, which is not a fundamentally new military solution.
- Trump describes the W76-2 as a weapon "that no one has ever had." Nevertheless, many observers believe that these weapons are unnecessary and dangerous. The community of concerned scientists believes that the enemy will be able to detect the launch of the Trident D-5, but will not know if the warhead was W76-2 or the much more powerful W76. Thus, the new warhead could erase the boundaries between the battlefield and an all-out nuclear war., - experts emphasize.
Media learned about China's choice between closing and selling TikTok in the US

today at 05:55

Japanese soccer player joins the men's team

today at 05:41

Daniil Medvedev lost to the Austrian tennis player and could not reach the final of the US Open

today at 05:19
Earlier, the United States announced more than 40 tests of hypersonic weapons.
Article Categories:
Politics