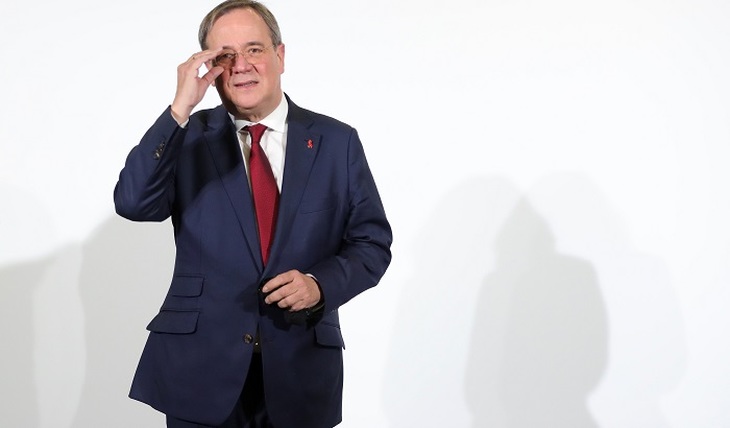 Trump's attempt to convince Europeans that it is time to stop pinning excessive hopes on the US has paid off.
During the noisy rule of Donald in Europe, many have finally become disillusioned with their American patrons: 32% of Europeans in a recent poll said that Americans cannot be trusted.
The Germans are most dissatisfied with the USA. German citizens say that America can no longer be relied on. And the most friendly to the United States are Poles and Hungarians. 59% of those polled believe that in the next 10 years, the power of China will exceed the American one, and the majority want their countries to take a neutral position in the looming conflict between Washington and Moscow and Beijing.
It is not surprising that Armin Laschet was chosen as the new leader of the ruling Christian Democratic Union, who, contrary to Washington's demands, is a supporter of maintaining ties with Russia and supports the position of the German energy giants located in his fiefdom – North Rhine-Westphalia, where the gas pipeline is to come ashore " Nord Stream – 2 ". According to Politico magazine, Biden will have to find a balance between restoring relations with Germany and maintaining an adamant position on Russia.
Archival records indicate that Laschet has repeatedly spoken out in favor of closer cooperation with Russia, especially for today's Germany, whose economy has been hit hard by the pandemic. Laschet recalled that even in the 70s it was possible to establish a dialogue with the totalitarian communist system, which means that this can be done today in relations with Russia. "We need Russia to solve many of the world's issues," says Laschet. He also goes against the Americans in relations with China, with which Germany has signed a large investment agreement.
The Biden administration is already taking steps to prevent Laschet from becoming German chancellor in the fall. It was hinted to his fellow party members that America needs another man in this post. They tweeted Laschet's "inappropriate statement" in 2016 that the Obama administration supported Islamic State militants in Syria. Two years earlier, Laschet criticized the wave of "anti-Putin populism" that had spread across Germany after Crimea became part of Russia. And the question is: will the party decide to nominate him for the post of chancellor without American consent.
Nikolay Ivanov.
Photo: SHUTTERSTOCK / FOTODOM
Article Categories:
Politics