13:23, 14.10.2020
The prima donna touchingly addressed her friend.
Today one of the most popular Russian fashion designers Valentin Yudashkin celebrates his birthday. The couturier, who creates clothes for Alla Pugacheva, Philip Kirkorov, Oleg Gazmanov, Lyudmila Gurchenko, Natalia Vetlitskaya, Nadezhda Babkina, Laima Vaikula and others, is 57 years old. Yudashkin devoted 34 years to his career as a fashion designer, so it is not surprising that he won worldwide recognition.
On his birthday, Valentin does not suffer from a lack of attention, because many celebrity clients, as well as close people, have publicly addressed him with warm wishes. One of the first to congratulate Yudashkin was his daughter Galina, who published family photos on her Instagram microblog.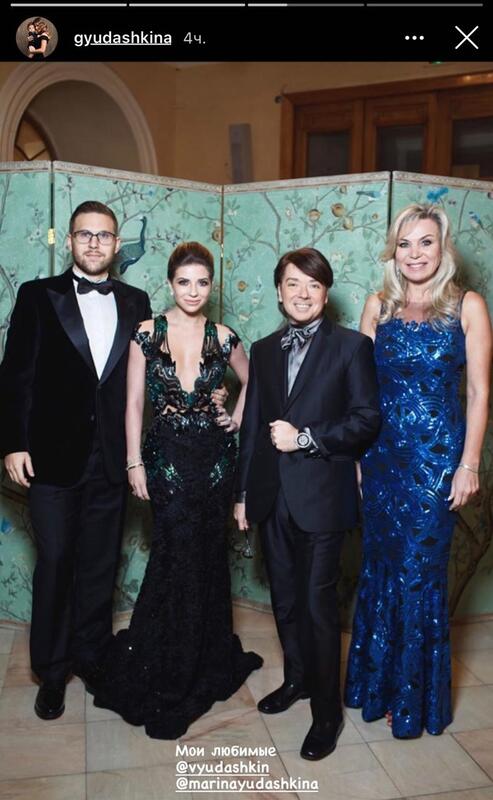 Galina congratulated her dad on his birthday
In addition, Alla Pugacheva congratulated Yudashkin. The fashion designer and the Prima Donna have been friends for many years and communicate with families. "My wonderful, wonderful friend. HAPPY BIRTHDAY! I love you, I appreciate your talent to create and be friends. My soul is with you on this day, "Alla Borisovna wrote in her microblog on Instagram (the spelling and punctuation of the authors hereinafter are given unchanged. - Prim. row.).
Alla Pugacheva and Valentin Yudashkin with families
The singer Zara hastened to congratulate Valentine. The star wished Yudashkin health. "Happy Birthday, Maestro! Thanks to you, we women feel desirable and attractive. You have opened a new, bright chapter in the history of Russian and world fashion. I wish you good health, inspiration and inexhaustible creative energy! Happiness to you and your loved ones, dear @vyudashkin! " - the singer congratulated her friend.
Singer Zara and Valentin Yudashkin
By the way, Valentine has been happily married to his wife for many years. Marina... The couple met when the fashion designer was 24 and the business woman was 29. In 1988, the lovers played a wedding, and two years later their only daughter Galina was born, who later continued the family business.
Recall that in the fall of 2016, the public was shocked by the news of Valentin Yudashkin's illness. The designer was unable to appear at the closing of his show in Paris due to a serious illness. His daughter Galina and her son presented the collection instead. Valentin's terrible diagnosis was revealed by Andrei Malakhov in his program "Tonight". The journalist said that the designer is fighting cancer, which, fortunately, was identified at an early stage, so all the necessary measures were taken on time.
Valentin and Marina Yudashkin
It is worth noting that the fashion designer rarely spoke about his illness. He began to appear less often, so as not to generate even more rumors. True, the media still regularly reported that Valentin, who was fighting cancer, had lost weight and began to speak quietly. However, contrary to speculation about the deterioration of his condition in October 2018, Yudashkin, who changed his image, returned to television screens. He headed the jury for the Russian version of the Podium project. And after the daughter of the designer Galina Yudashkina, communicating with the subscribers of her microblog on Instagram, said that her father "is already fine," Valentine's fans breathed a sigh of relief.
Read also:
Valentin Yudashkin's daughter congratulated her father on being awarded the Order of Merit for the Fatherland, III degree
Marina Yudashkina spoke about the state of health of her husband struggling with cancer
Valentin Yudashkin's wife touchingly congratulated her husband on the 31st marriage anniversary
Article Categories:
Show Business