An expensive life in Israel obliges you to somehow turn around, since Alla Borisovna and her husband Maxim Galkin are not expected to earn money in Russia in the near future.
So, the day before, in the TG channel of Philip Bedrosovich, an offer appeared to subscribe to the channel of Alla Pugacheva, and this is rather strange, since recently the former spouses did not get along. Although, maybe after Kirkorov came to their defense in a dispute with Simonyan, something changed.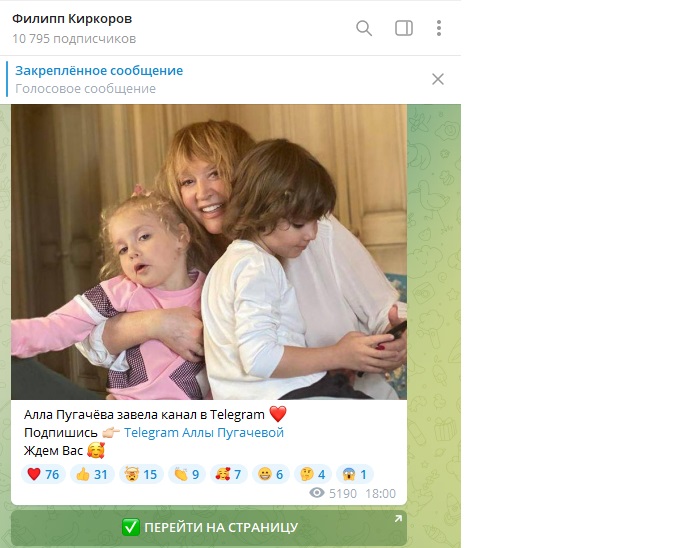 So, suppose that Philip and Alla reconciled and this is really her blog, where she has already begun to earn money slowly, I advertise other channels.
But, to be honest, it seems that this is some kind of crap and Philip advertised the channel not at all for Pugacheva, but for some swindlers trying to make money on her behalf.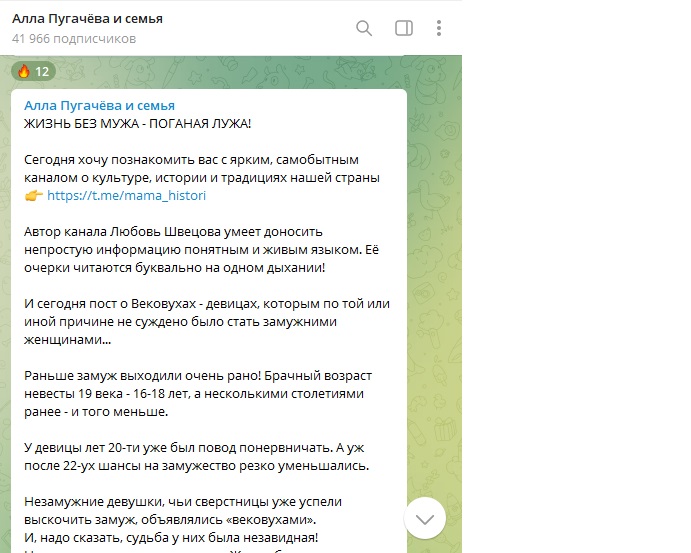 Article Categories:
Show Business