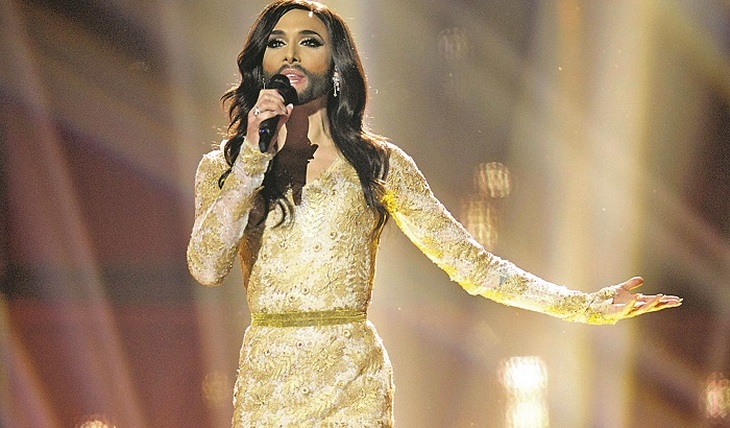 Tragedies of the Eurovision winners of different years.
The Italians, as you know, have become the triumphants of the recent Eurovision Song Contest. However, while the participants were fighting for victory in Rotterdam, one of the main heroines of the world media was the winner of the 1993 competition Niv Kavanagh from Ireland. Fans unexpectedly found the singer … at the cash register in an ordinary supermarket. And it was not shooting with a hidden camera or a creative experiment. What happened? Why did the popular performer decide to change her occupation? And how do the other Eurovision winners live?
MONEY FOR TREATMENT
Performance Neve Kavanagh in 1993 made a splash. And although outside of Ireland the singer was not really recognized, in her homeland she became a national heroine. In 2010, Kavanagh was even re-selected to participate in Eurovision.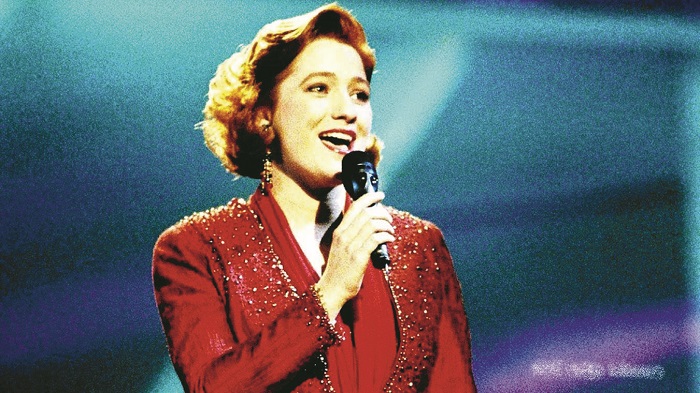 The second attempt was not as successful, but all these years Niv actively toured, recorded albums and was quite happy with life. Everything changed after the tragedy that happened to her husband. In 2018, when the singer was on her next tour, she was given terrible news: her husband, a musician Paula Megahi, there was an ischemic stroke.
Since then, Niam's life has been divided into "before" and "after". The husband was never able to recover, he demanded constant attention. Almost all funds were spent on his treatment. And then a pandemic came, the concerts were all canceled, the family's savings gradually melted away. It became clear: there was no point in waiting for life to return to its usual course. It was then that Kavanagh decided to take on any job that was. Together with her 17-year-old son, she got a job as a cashier in a supermarket.
The singer is not at all embarrassed by the fact that many buyers recognize her. Yes, life has turned out in such a way that Neves has no concerts yet. But the end justifies the means. And the woman has one goal – to raise money for the further rehabilitation of her husband.
PASSED THROUGH HELL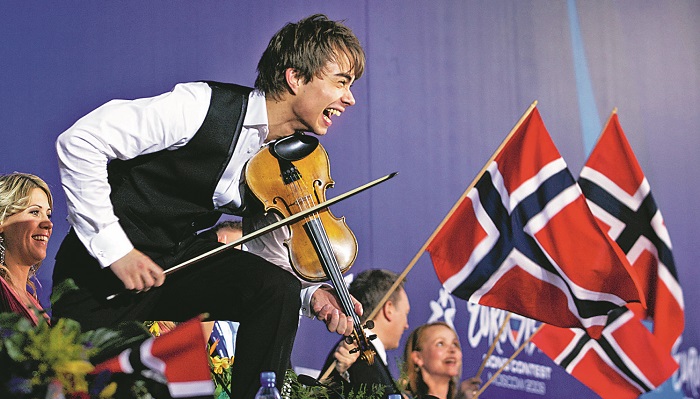 Norwegian singer of Belarusian origin Alexander Rybak won Eurovision in 2009. After the victory, his life changed a lot. But if outwardly Sasha was bathed in the rays of glory and looked like a real lucky guy, then in real life he was experiencing serious problems. The musician is thoroughly addicted to sleeping pills and antidepressants, becoming truly addicted.
"In recent years, the pills have made me weak and scared. This not only affected my brain, but also affected my muscles, stomach and general condition of the body. This addiction spoiled my relations with people, but most importantly – it almost destroyed my will to live, – Rybak admitted a year ago, when he decided to radically change the situation.
Due to problems with medications, the singer was also upset with his personal life – he had to part with his girlfriend Julie.
– I felt that I could not be with someone in such close contact. This is due to physical pain: when it hurts me, I do not want to communicate with people, and even more so with people who I like very much, – Alexander admitted.
The treatment turned out to be not the easiest one. At some moments Rybak was on the verge of breaking loose.
"Headaches, hallucinations, cold sweats and nightmares were my dear friends every day," he said about that period. "And on the darkest days, I felt as if knives were being pierced through my stomach.
However, over the past year, which Alexander devoted to his rehabilitation, he, surprisingly, recorded many songs. And now he even went on a long-awaited tour. The musician believes that all his failures are in the past.
VICTIM OF SHANTAGE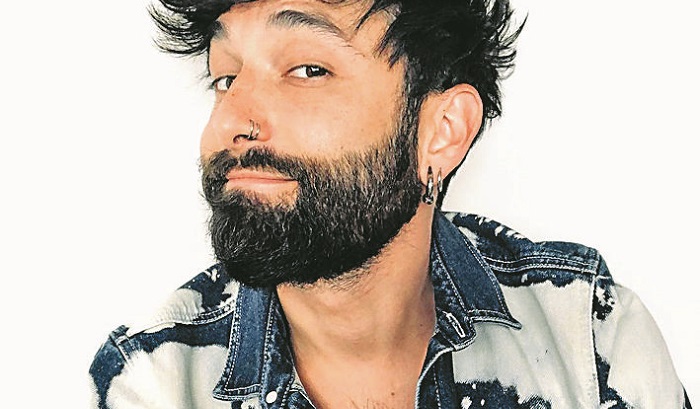 Austrian Thomas Neuwirth became known in 2014 under the name Conchita Wurst: As a bearded woman, he won Eurovision in Copenhagen. Later, Conchita toured European cities and towns, and then decided to take a break from her career.
– In the image of the woman with whom I won Eurovision, I have already achieved everything. I'm not on my way with her anymore, "Thomas said when he resolutely took off his woman's wig and changed into men's suits.
True, this transformation did not last long. Recently, the bearded lady again broke into Thomas's Instagram and took the main roles there. The reason for her return is unknown, but perhaps everything is more banal than it seems: during the pandemic, Neuwirth had no reason to dress up so much, so photos from ordinary quarantine life prevailed on his website. But as soon as the tour resumed, the need for Conchita's services arose again.
However, in fact, Thomas is not giving all his strength to the stage now. Back in 2019, the musician made a public admission that he is a carrier of HIV infection. Neuwirth knew about his diagnosis for a long time, but he had to come out because of the blackmail of his friend. He promised to tell the whole world about the diagnosis, but Thomas decided to get ahead of him. "I will not let anyone scare me and influence my life," he wrote.
According to the musician, he has to constantly undergo treatment courses, it takes a lot of effort, time and money. The pandemic generally became a big test for him: after all, Thomas understood that he was at risk, so he had to take special care of his health.
A SWAN SONG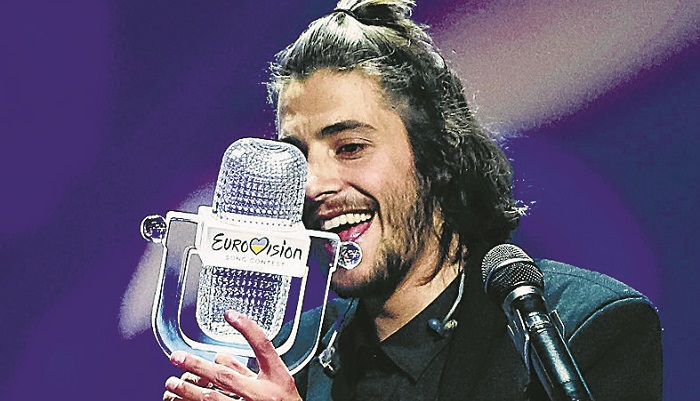 Portuguese Salvador Sobral in 2017 he won Eurovision, being on the verge of life and death. Even before the competition, he was diagnosed with a heart defect. The situation was serious, the musician was on the waiting list for a donor heart. However, when the question arose: to participate in the competition or to take care of himself, he chose the first option.
Moreover, Salvador was not going to publicize his serious situation. He wanted to speak on a general basis, without attracting the attention of the public and the press to his illness. However, shortly before Eurovision, the singer had two hernias removed at once, so he even had to skip part of the rehearsals, and at the press conference he was replaced by his sister (she is the author of the competition song).
It is clear that the secret has become clear. However, the Eurovision organizers assure that the voting was absolutely fair, no one made any discounts for the serious condition of the Portuguese participant, so his victory in the competition was absolutely deserved.
A few months after Eurovision, in early autumn 2017, Salvador was in intensive care, his life hung in the balance. Then the musician had to announce his departure from the stage …
In the meantime, the search for a heart donor continued. The doctors did not hide: if the donor is not found by the end of 2017, Salvador will die. Finally, on December 10, a heart transplant operation took place, after which the musician had a chance for life. Doctors immediately warned: recovery will take a lot of time, and then Salvador will have to constantly monitor his health and not overstrain …
… Back in May 2017, right after the victory at Eurovision, the Portuguese singer said about his plans for the future: "I would like a simple, calm life". Today he seems to have come to his ideal …
Divorce and drunkenness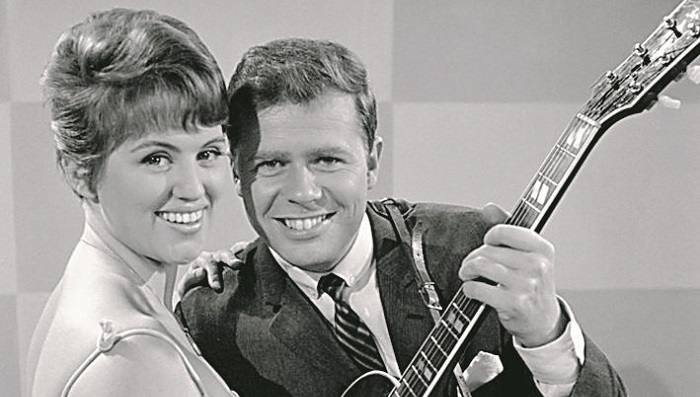 Danish singer Greta Ingmann went down in Eurovision history not so much as a winner (she won first place in 1963 in a duet with her husband, guitarist Jurgen Ingmann), as much as the first participant of the competition, who left for another world. And she left very early, quietly, without fanfare, leaving the fans of the duet with a feeling of annoyance and bitterness.
At one time, the duet of Greta and Jurgen Ingmann was very popular in Scandinavia. After winning the Eurovision Song Contest, the singing couple bathed in the glory for several years. However, then their relationship began to deteriorate. At first, Greta and Jurgen decided to perform solo, and then they divorced altogether.
Jurgen soon stopped performing – he began to show panic attacks, he could not perform on stage. And Greta, although she continued to sing, more and more often kissed the bottle and in the last years of her life did not look the best way. Due to alcoholism, she began to have serious health problems. Doctors recommended to get rid of the addiction forever, but the woman did not have enough willpower.
The singer died in 1990 from liver cancer. She was only 52 years old.
Jurgen Ingmann lived much longer, he passed away not so long ago, in 2015, a little before his 90th birthday.
Article Categories:
Show Business