After correspondence with a mysterious stranger hiding behind the name of Tony Montana, Alana Mamaeva decided to seek help from the police.
The thing is that "Tony Montana" advised Alana to get away from Pasha and already understand, finally, that the money that she had before will no longer be there.
Also, the "well-wisher" advised Mamaeva to stop whining and complaining, and to sell two expensive cars, which she still would not be able to maintain and an apartment. Invest the proceeds in a house in the suburbs, and use the rest to develop your business.
And also, he recommended not to spread bad stories about Mamaev. Otherwise, she will simply … be killed, and some Chechens are already charged with this matter.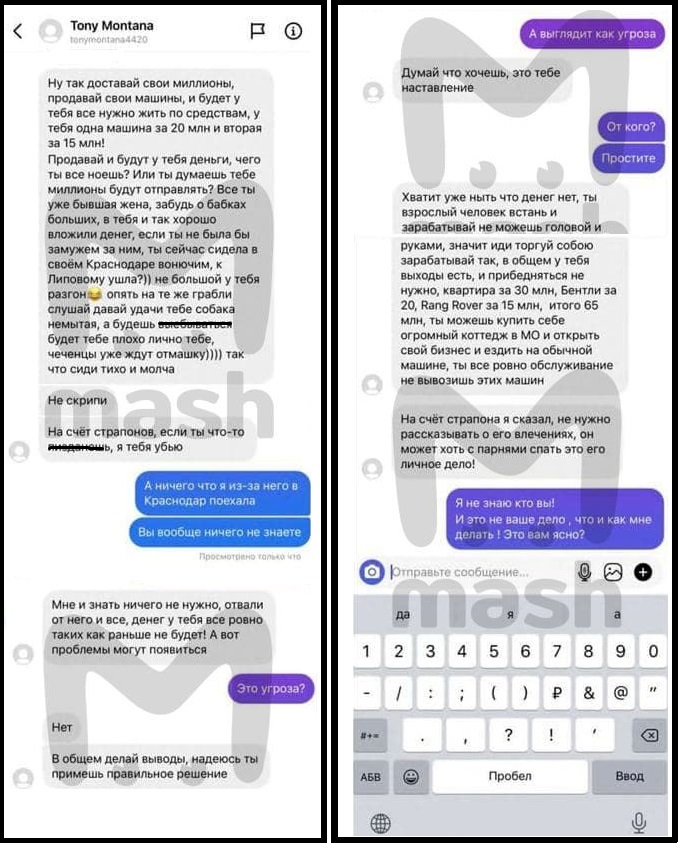 In fact, the advice was not bad. The trouble is that Mamaeva herself recently honestly admitted that all this does not suit her.
– I will never work. I'm stupid. I cannot manage anything. I'm lazy. I have no higher education and I am proud of it. I never hid it, Alana said, which brought on the fair anger of subscribers.
So, how did Alana react to Tony Montana's threats? Yes, I just wrote a statement to the police. If this Tony is found, then there is still a chance to cut some money from him for moral damage. And there, you see, and "normal" alimony from Pasha will arrive in time. She's not going to work anyway.
Article Categories:
Show Business