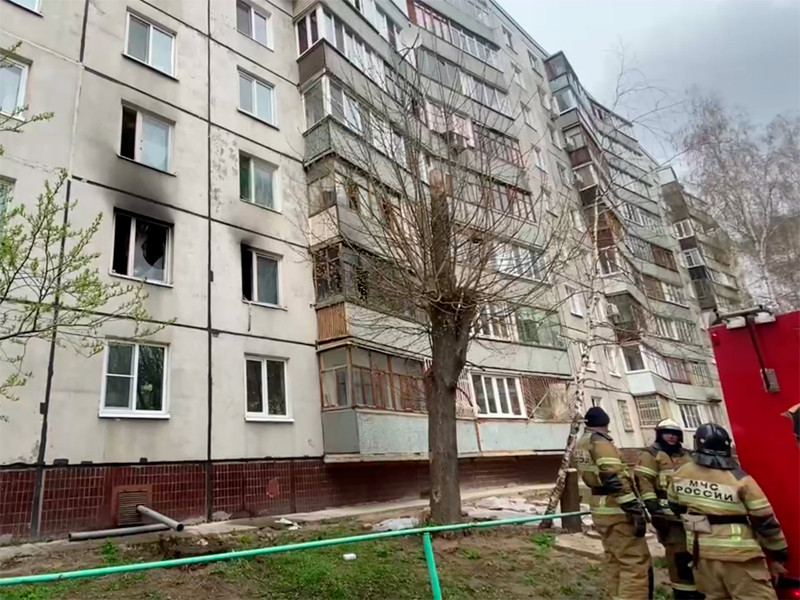 KirMos in the area / Telegram
A resident of Kazan, during a search in whose house gunpowder exploded and a fire broke out, was suspected of encroaching on the life of Interior Ministry officers and attempting to murder two or more persons, committed in a generally dangerous way. On the fact of the explosion, a criminal case was initiated under clause "a, e" part 2 of Art. 105 of the Criminal Code and Art. 317 of the Criminal Code, reported in the management of the RF IC in Tatarstan.
On April 27, officers of the Criminal Investigation Department came to search the suspect's apartment on Batyrshin Street. According to the investigation, he kept components for the manufacture of explosive substances, including gunpowder, at home and set them on fire during a search. An explosion occurred and a fire started. The fire was extinguished, no one was hurt.
The owner of the apartment was detained by law enforcement officers. The investigation will ask him to arrest him, Interfax reports.
Earlier, the Ministry of Emergency Situations reported that they received a fire signal on the second floor of an apartment building No. 29 on Batyrshin Street at 12:19. At 12:44 the fire was localized, at 12:49 "open burning in a two-room apartment on an area of ​​50 square meters" was liquidated.
Firefighters had to knock out glass in the entrance so that the residents would not be poisoned by combustion products. Five people were taken out of the zone of strong smoke, ten more residents went out on their own.
Article Categories:
Politics