19:09, 15.10.
The artist told what difficulties her family had to face due to press information.
On October 5 of this year, zonalists began to spread information that the 28-year-old husband of Anna Sedokova was sick with coronavirus. It was reported that Janis Timma is doing well and is regularly examined by a doctor. Anna Sedokova and Janis Timma did not comment on the information that the basketball player was sick. Moreover, the athlete continued to live with the singer and her children, and the family was also noticed more than once in public places, which caused many questions from the fans of the couple.
Today Anna Sedokova finally decided to get in touch. The actress in her microblog on Instagram provided her husband's test results, which show that Janis Timma is not sick with coronavirus, and no antibodies were found in his blood, that is, the basketball player never had COVID-19.
Sedokova said that after the publication of rumors on the Internet, her family had to face many difficulties - people began to avoid meeting with them and condemned. "And this story is for all those who kicked our child out of school. For those who ran across to the other side on the street. For those who poked their fingers and took pictures of children. Those who stopped communicating because they wrote in the newspaper. And for newspapers, "wrote Anna Sdeokova in the Stories section (the author's spelling and punctuation are hereinafter given unchanged. Prim. row.).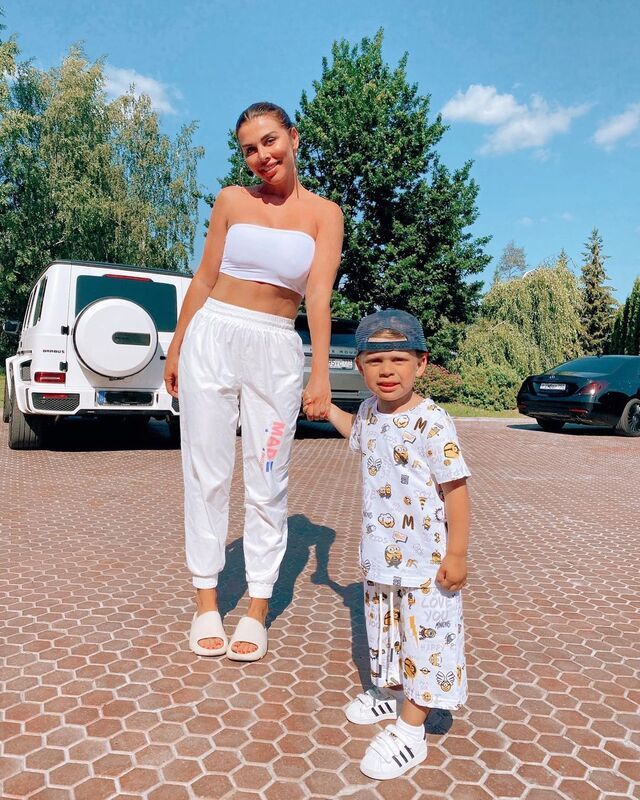 Anna Sedokova with her son Hector
We will remind, on September 18 it became known that Anna Sedokova married her chosen one Janis Timma. The lovers carefully concealed the celebration. The couple was able to tell about the events in their personal life while visiting Ivan Urgant in the show "Evening Urgant". Sedokova shared that their engagement took place on a yacht in the summer. Janis Timma made a marriage proposal in a very touching and unexpected way.
Already on the set of "Evening Urgant" Janis and Anna admitted that journalists and their fans should not wait for a magnificent wedding, since they also registered their relationship. Only the closest people of the couple knew about the wedding of lovers, which was played in the Moscow region.
Wedding photo of Anna Sedokova and Janis Timma
"We decided that we would celebrate in a very family circle, let's go and sign and didn't want to tell anyone. We just went and signed. It's amazing that no one really found out. It was in the suburbs, we weren't hiding. We didn't tell anyone. Our parents found out only the next day, "Sedokova said.
We will remind, Anna Sedokova was already married twice, and also has three children from different men. The eldest daughter Alina was born in December 2004 in the singer's marriage with football player Valentin Belkevich. The middle daughter Monica was born in 2011 - Maxim Chernyavsky became her father. The marriage of Anna and Maxim broke up after two years of marriage. Now the girl lives with her father. In April 2017, Sedokova gave birth to a son, Hector, from businessman Artem Komarov. The artist broke up with him two months after the boy was born.
Read also:
The young husband of 37-year-old Anna Sedokova Janis Timma became infected with the coronavirus
Anna Sedokova married basketball player Janis Timma
Anna Sedokova responded to negative comments that men will not need a divorced woman with children
Article Categories:
Show Business