Former participant of the American "Voice" project Sophia Urista was distinguished by the full program, pulling down her pants and taking care of a small need on the face of a fan.
This happened during the performance of her band Brass Against at the Welcome to Rockville festival.
So, during the performance of the song Rage Against the Machine "Wake Up". Sophia called a fan with a camera on his forehead to the stage and laid him on the floor. After that, the singer took off her pants and began to urinate on his face.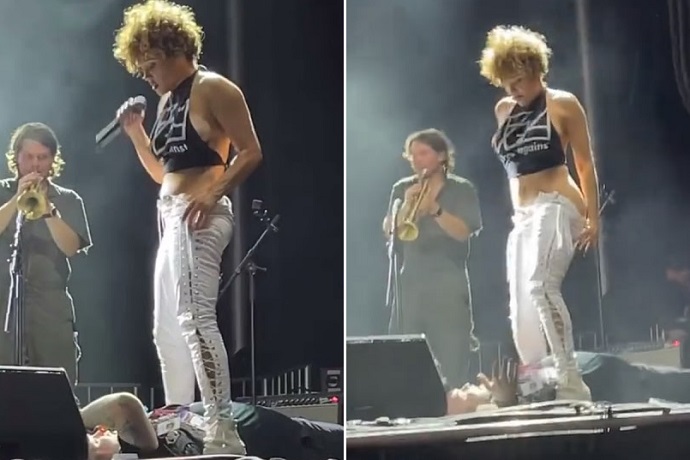 The demonstration from this concert went on two huge screens and was broadcast live on Twitch, so there were more than enough witnesses to what happened.
Well, after all that happened, the fan jumped up from the floor and spat out on the stage what fell into his mouth.
As for Sophia Urista herself, she later apologized, admitting that she had gone too far.
It must be assumed that everything that happened was not spontaneous, but was planned in advance and, perhaps, soon another video will appear on the network – from the head camera of this lucky man lying on the floor.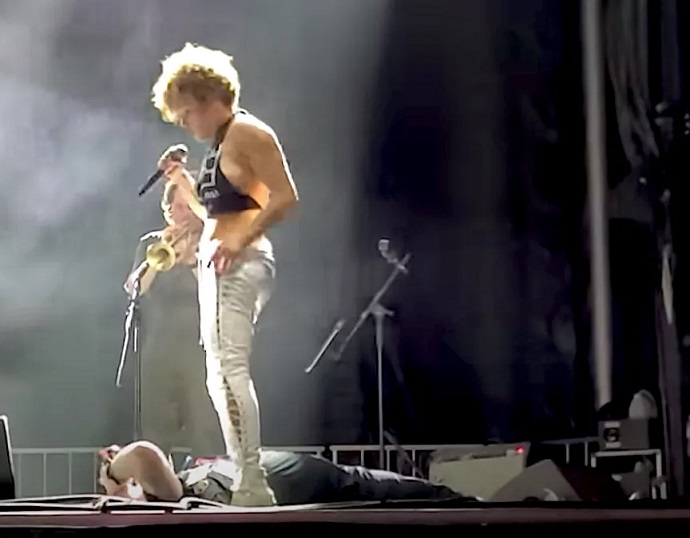 Article Categories:
Show Business